Using Predictive Analytics to Forecast Sales in Manufacturing
In Manufacturing, many years have been devoted to watching and managing margins and the bottom line. This normally meant looking at ways to cut costs, people, and unnecessary processes or to improve operational efficiency. It's the reason that KPIs like Overall Equipment Effectiveness (OEE) have been an integral metric used with continuous operational improvement in mind. In fact, the telemetric data (think temperature, pressure, humidity) coming from machines (e.g., plastic extruders or thermoforming) can be fed into Artificial Intelligence (AI) or Machine Learning models to help predict machine failure, remaining useful life, and other useful events to ensure productivity remains high while also mitigating risk of unplanned downtime or for intelligent timing of capital investments.
However, cutting costs or improving productivity can only sustain a company in manufacturing industries for a limited time. A vibrant company needs to grow revenues… period.
Advanced analytics like AI and ML are now being used and embedded in Sales and Customer Service applications.
Prospects send signals that can be analyzed to help sales predict the best companies, people, products/service and time in which to approach them.
Customers send signals as well that can be used to rate their overall health (e.g., using sentiment analysis) which can help avoid festering satisfaction and ugly future events with timely communications and recovery.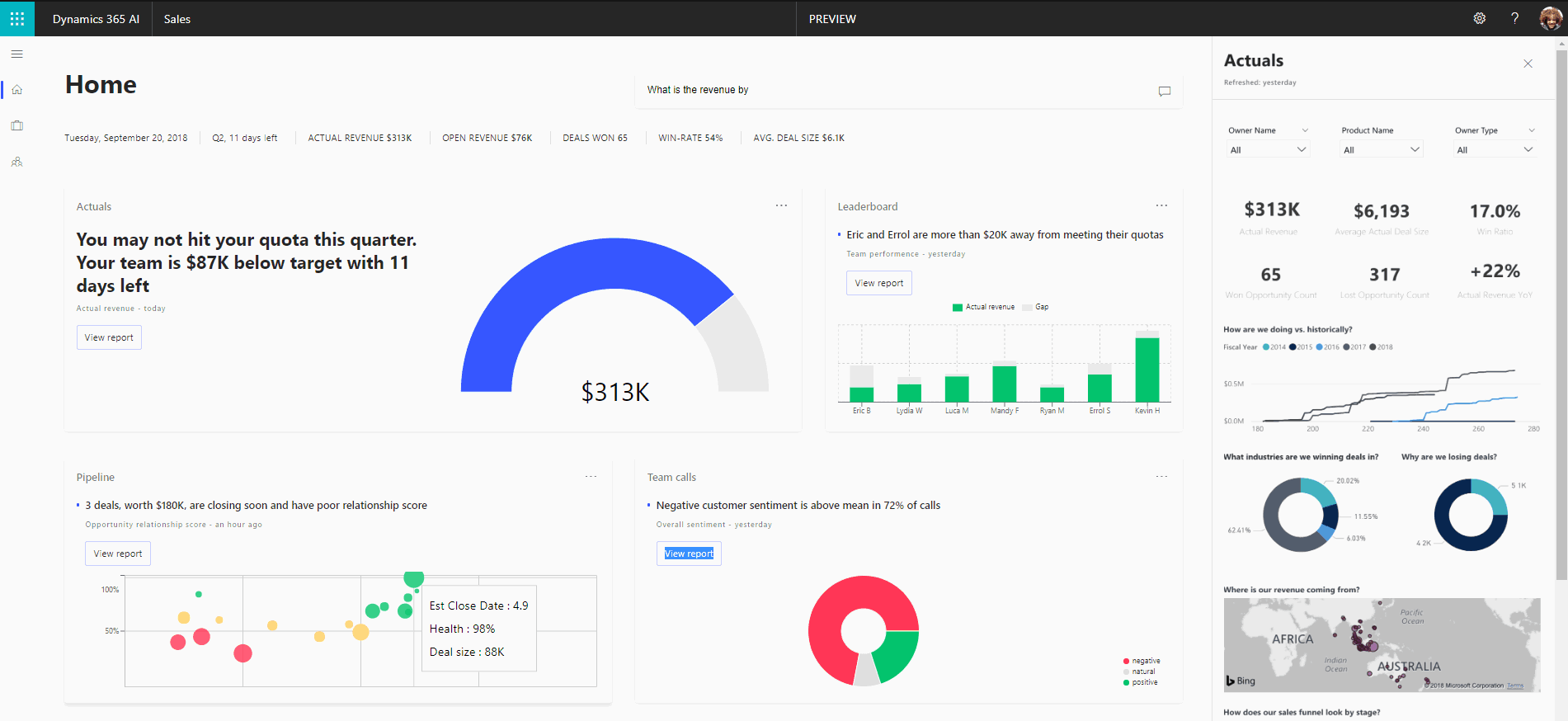 For more on the topic, check out our blog "A Taste of Sales Forecasting Using Azure Machine Learning"