Unleash the Power of a Modern Cloud Business Solution With an Upgrade to Dynamics 365
Your business is ready for growth, but is your business software prepared? In today's business world, technology plays a crucial role in driving success and staying competitive. Dynamics 365 empowers businesses with the tools and capabilities needed to thrive in this digital era - all while unlocking scalability through a plethora of cloud based business applications. Future-proof your operations, streamline your processes, and capitalize on new opportunities with a scalable business solution that grows with your organization. Begin your digital transformation with an upgrade to Dynamics 365!
Microsoft Dynamics 365 for Manufacturing Benefits
Microsoft Dynamics 365 is an end-to-end business solution built in the cloud that provides game changing attributes created for Manufacturing professionals. Implementing Dynamics 365 into day-to-day operations provides a surplus of benefits: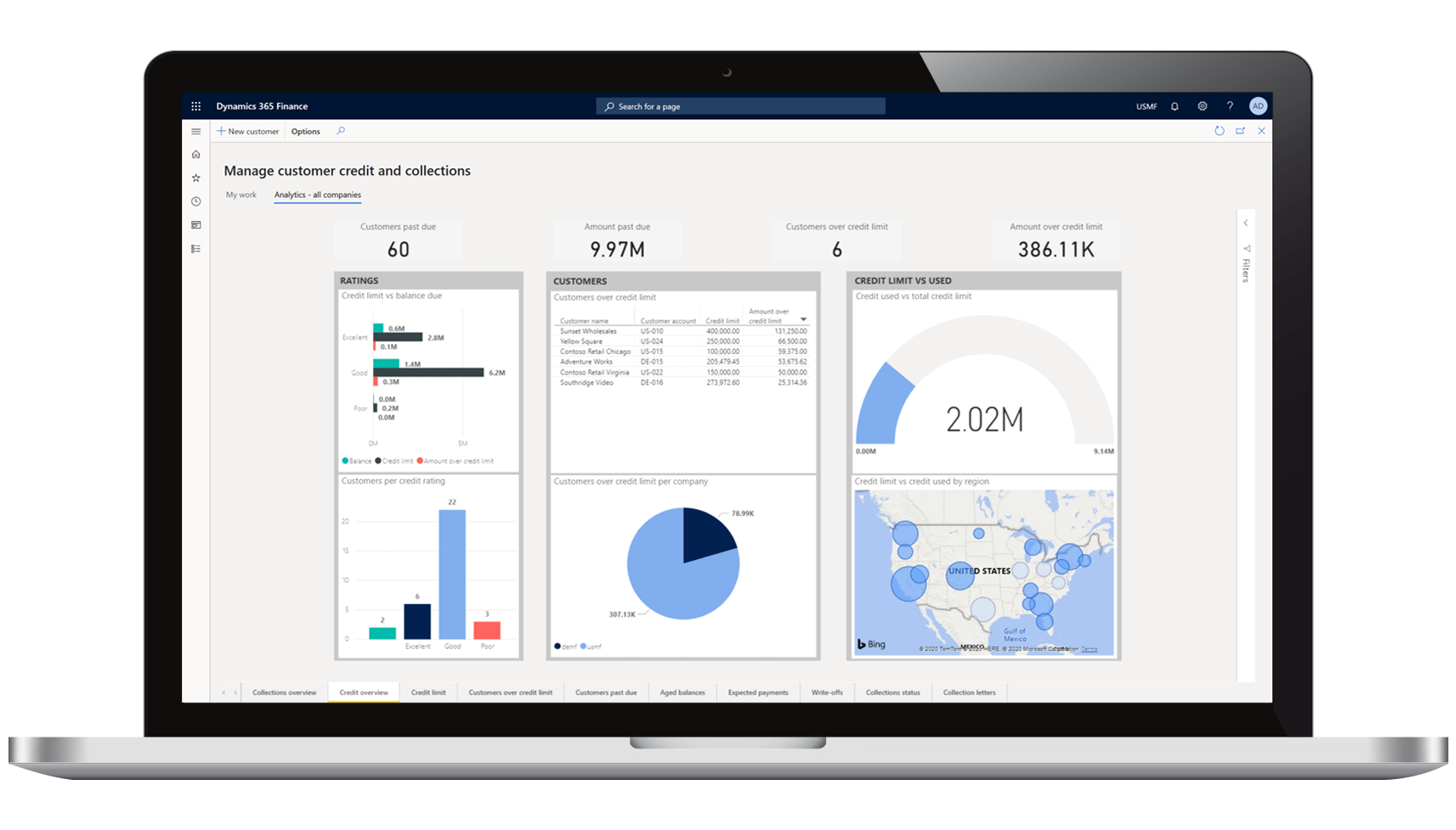 Take your solution to the next level! Dynamics 365 offers a plethora of new, user-friendly functionality that can often times replace current ISV solutions or customizations.
Eliminate costs inherent in data center infrastructure, both hardware and licensing, and the support needed for an on-site application
With the power of the cloud, future upgrades in Dynamics 365 become a seamless and easy task - keeping your organization up to date with the latest features.
Born in the cloud, Microsoft Dynamics 365 offers 24/7/365 availability from any device, guaranteed by Microsoft Azure's SLA with constant incremental back-ups.
Microsoft Dynamics 365: An "Evergreen" Business Software Solution
A critical point of pain in purchasing an ERP or CRM is keeping your software up to date and relevant in a rapidly changing environment. With other business solutions, organizations will likely need to upgrade or implement a new version within 3 years of the original implementation - driving additional expenditures and hurting return on investment.
Microsoft Dynamics 365 has been designed to future-proof customers' investments into their business solution. Microsoft's commitment to ongoing continuous updates (rather than large, expensive upgrades) ensures that the platform evolves over time to meet changing business needs and industry trends. This approach reduces the risk of the software becoming outdated or unsupported, providing customers with long-term value.
No More Expensive Upgrades
Stay Up-to-Date With the Latest Features
Simplify Maintenance and Reduce Costs
Improve Security and Compliance
Getting Started With Your Upgrade to Dynamics 365
Experience a seamless transition from legacy Microsoft Dynamics to Dynamics 365 with Ellipse Solutions' proven engagement model, which carries a remarkable customer retention rate of over 97%! Our detailed approach begins with an Upgrade Assessment to determine the most suitable migration type and deliver valuable project planning insights. This phase allows us to gain a deep and thorough understanding of your unique business processes and current Microsoft Dynamics environment.
Fit/Gap Analysis
A thorough evaluation to identify any gaps between your existing Dynamics AX system and desired functionalities in Dynamics 365.
Code/Data Upgrade Report
Comprehensive reports outlining the impact on existing customizations and data integrity during the upgrade process.
Detailed Project Timeline
A well-defined timeline that outlines key milestones and activities, providing clarity and alignment for the entire upgrade project.
Division of Responsibilities
Clearly defined roles and tasks for your internal team and our experts, fostering effective collaboration and streamlined communication.
Licensing Census and Strategy
Assessment of licensing requirements and recommendation of the most cost-effective and suitable licensing model for your upgraded Dynamics 365 environment.
Full Project Budget Estimate
A comprehensive budget that outlines the costs associated with the upgrade process, ensuring effective resource management and planning.
"One of the main advantages of going to Dynamics 365 is no more implementations. They're expensive, they're time consuming - this is the last time we ever have to touch an ERP system. We're customers for life."
Migration Types for Your Upgrade to Dynamics 365
The options for current Dynamics customers are dependent on a variety of factors. The status of your current solution and the goals you set for your Dynamics 365 solution will help you determine your upgrade plan. Code upgrades, licensing considerations, and data migrations should all be a part of your analytical process. It's important to work with a Partner who understands how all of these issues interact and align to become part of your upgrade plan.
Technical Upgrade
A technical upgrade to Dynamics 365 allows organizations to preserve their existing system configuration, data, and customizations, resulting in a smooth transition with reduced downtime and minimal costs. It minimizes the need for extensive retraining and ensures a more efficient upgrade process while still benefiting from the latest features and improvements.
Upgrade + Improvements
A technical upgrade with targeted improvements offers the best of both worlds. It allows organizations to leverage their existing system while selectively enhancing specific areas to address pain points or leverage new functionalities. This approach minimizes disruption, reduces implementation costs, and maximizes the benefits of both the upgrade and enhancements.
Re-Implementation
Fully re-implementing during a move to Dynamics 365 can be advantageous when the existing system is heavily customized, outdated, or not aligned with the organization's evolving business processes. It's an opportunity to start fresh, resulting in a more optimized and future-proof solution tailored to the organization's specific needs.
How your organization views Dynamics 365 in terms of new functionality plays a major role in how you go about getting there. Viewing the move as a chance to explore new functionality, advance the use of the system, and achieve a true ROI indicates there will likely be re-implementation in some capacity. When the move is viewed as a purely technical exercise, without exploring any of the new functionality, your organization is likely leaning toward the upgrade path.