How To True Up User Licenses in Dynamics AX 2012
The inquiries related to management of user licenses in Dynamics AX seem to periodically resurface among our Dynamics AX 2012 Help Desk customers.  Here is a quick rundown on how to master the "Named user license count" report in Microsoft Dynamics AX 2012. This report analyzes the roles and privileges assigned to each user and determines the number of licenses that are required for each user type. It is crucial for the Microsoft "true-up" audit, which is typically the reason behind the sporadic requests.

Generating license data
A regular batch job (most companies schedule it for a weekly run) should be setup in order to generate data for the report. This batch job contains a method for processing the data required for the license reports. If the batch job is not executed a blank report will be shown.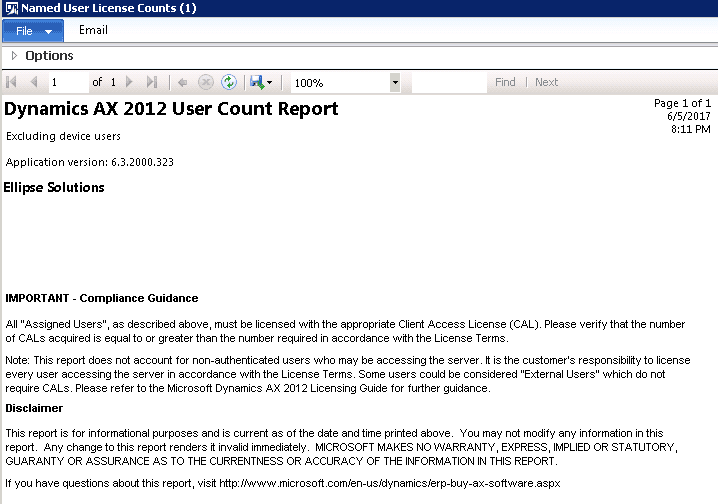 Creating the batch job
Follow the below steps to create a periodic batch job.
1.)    Navigate to System administration > Inquiries > Batch jobs > Batch jobs
2.)    Create a new batch job with a description of "Named user license count reports processing"
3.)    Click view tasks and populate the fields as shown below

4.)    Click recurrence and set the batch job to a schedule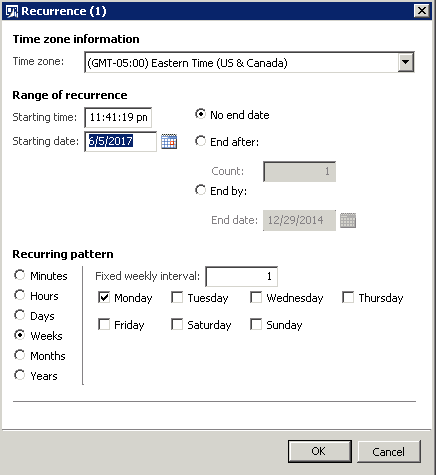 5.)    The report will now show relevant licensing info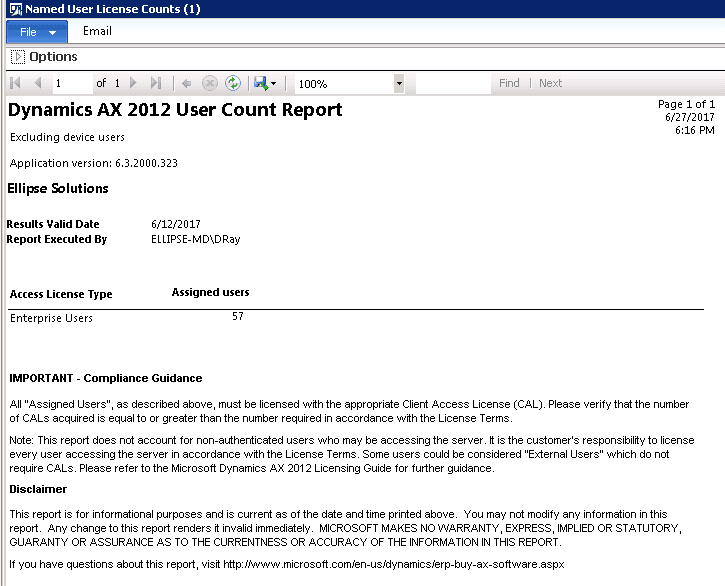 If the Named user license count report is still not generating data even after successful execution of the batch job, it might be time to explore KB 3123058, specifically addressing issues related to this functionality in multiple companies (https://fix.lcs.dynamics.com/Issue/Resolved/?kb=3123058).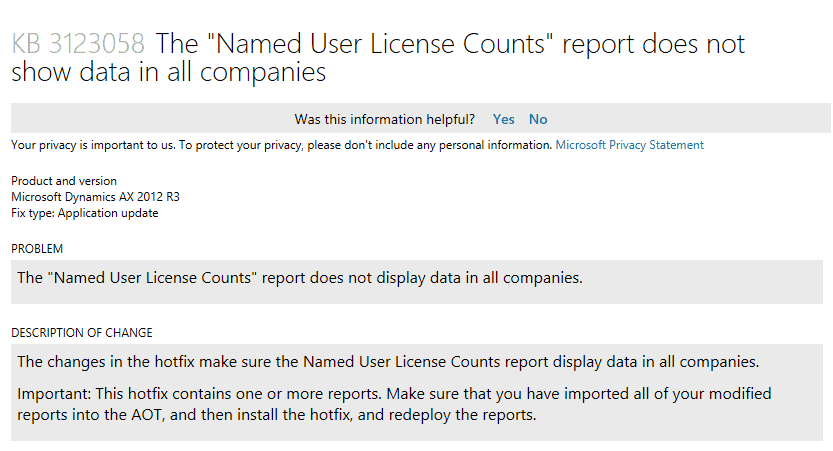 Need help applying the hotfix? Contact Ellipse Solutions at info@ellipsesolutions.com or by calling our corporate office at (937) 312-1547