The Hunt is Over with Microsoft Cloud for Sovereignty
At Microsoft's Inspire conference this past July, an exciting announcement was made specifically for government and public sector customers around the globe who are on the hunt to optimize their digital capabilities, with specific privacy needs in mind. It's now time to put the bow and arrow away because the hunt is over with the launch of Microsoft Cloud for Sovereignty!
With this new solution, public sector customers will be able to digitally transform workloads, while simultaneously meeting their strict regulatory requirements with digital sovereignty in areas including data governance, security controls, privacy of citizens, and the list goes on.
Having digital sovereignty means that any data collected is aligned with the laws and governance of the country it is collected in. Strict government requirements to keep data within certain geographical boundaries is why this new solution will be extremely useful for public sector customers.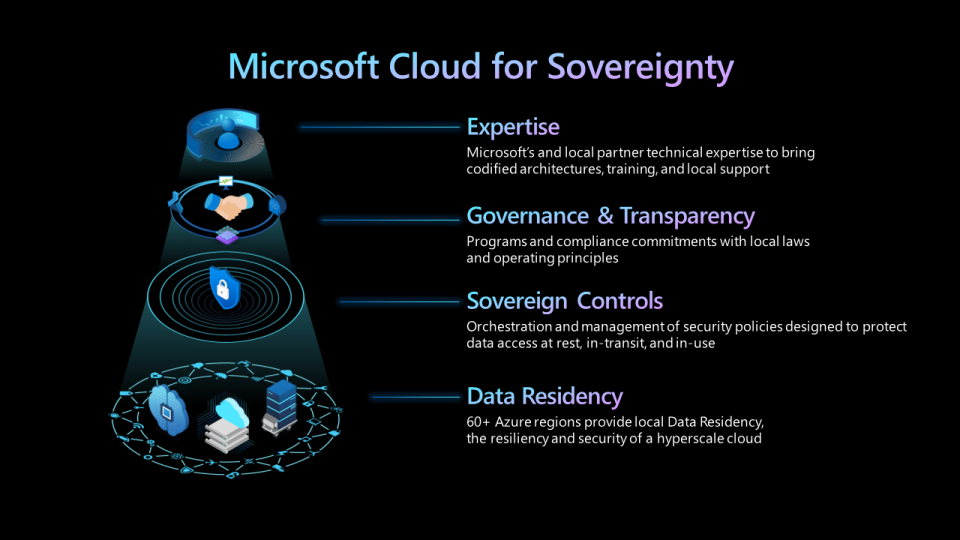 Meeting Unique Needs with Microsoft Cloud for Sovereignty
Public Sector customers have a set of unique needs apart from other clients, and Microsoft Cloud for Sovereignty is built to address these specific pain points. Government customers will still receive access to the public cloud, while additionally benefiting from global security signals that help identify and protect against attacks by utilizing over 24 trillion signals every day. Additionally, users will have the ability to run their Azure workloads, as well as taking advantage of other Microsoft services including Microsoft 365 and Dynamics 365 in more than 60 regions. Customers are expected to be worldwide, but for now the first few cases have only been in Europe.