Dynamics 365 Project Operations Part 1 – The 30,000 Foot View Every Services & Project-Based Business Needs!
It is no secret to most of you that there have been some announcements from Microsoft on the Project Operations front.  If you have missed the progress up until now, let us fill you in. Back in February of this year, Muhammad Alam, Corporate Vice President Dynamics 365, shared the vision they were painting with regards to a better product for project and service based businesses and industries.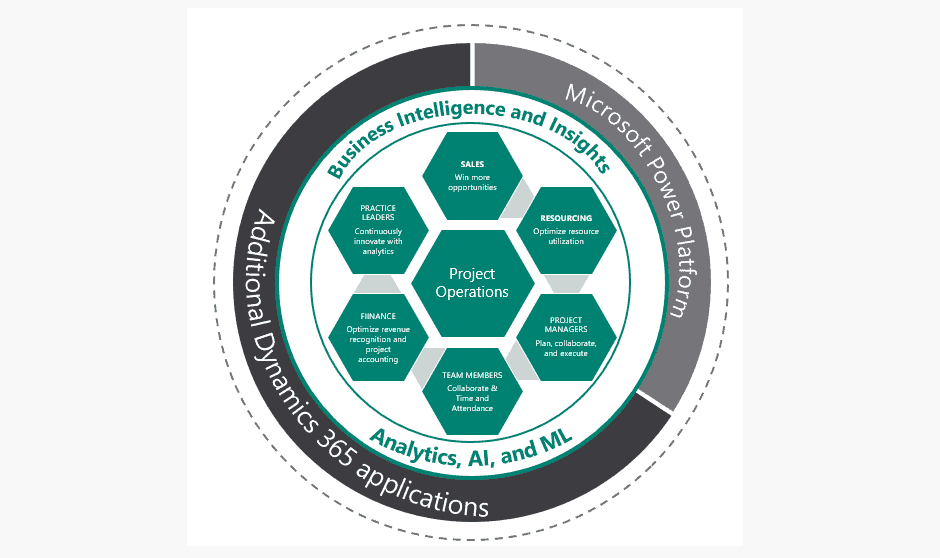 Muhammad shared some of their development goals that these improvements would allow project and service based businesses be better equipped and able to have a deeper level of insights into the operations, be able to resource based off of need/demand, boosted project management capabilities, and valuable finance enhancements for project accounting just to name a few.  To quote Muhammad Alam, "We <Microsoft> provide customers with an unmatched set of capabilities that enable everyone to analyze, act, and automate across their organization to transform their services-business from the ground up."

This wasn't the first that we have seen Microsoft invest into Project Accounting. "It was on the main stage from Summit Europe 2019 that I had the pleasure of hosting Muhammad Alam where he announced a few "hot off the press" product developments including the acquisition of a few pieces of IP including that of revenue recognition. Shortly thereafter, in May 2019, Muhammad announced Microsoft's vision to have one application which would bring together the capabilities and key features from Dynamics 365 Project Service Automation (PSA), Microsoft Project, and Project Management and Accounting within Dynamics 365 Finance and Supply Chain" said Heather Williams, Director of Strategic Iniatives at Ellipse Solutions (formerly General Manager – D365UG/AXUG). Like puzzle pieces coming together, the picture is becoming clearer of where Microsoft has been investing for those of us focused on the services and projects industries.
The Current Situation
In March, Gurkan Salk was named the new General Manager for Project Operations at Microsoft. If you don't know him, you should connect. He has great plans in store for Project Operations and he was gracious enough to spend his time sharing with our Ellipse team what he and his team has in store.  I will attempt to give a 30,000 foot view of what you can expect and to share some of the goodness Gurkan has revealed to our Ellipse team and the community.

Gurkan shared with us that Microsoft is not starting from scratch. They have just done a better job of putting them together to work in a more seamless manner, under one platform for an improved experience for customers. Gurkan and his team Rupa Mantravadi and Sigita Cepaitiene hosted a webinar on the Project Operations Preview where they demonstrated where they are investing in the technology and the intended design and functionality. Gurkan was quoted saying "The services organizations have been evolving rapidly over the last few years but we are seeing that these organizations are the quickest to adopt cloud based solutions and they leverage automation heavily". Boy is that ever a true statement and most especially look at how the services and project industries have responded to COVID-19. The need to become digitally transformed suddenly went from a nice to have to a need to survive, from a babies crawl to a full Usain Bolt sprint.
The Disruption Project Operations Will Solve
The days of siloed information and disparate systems are gone. This no longer should represent how data is brought in and used within your business.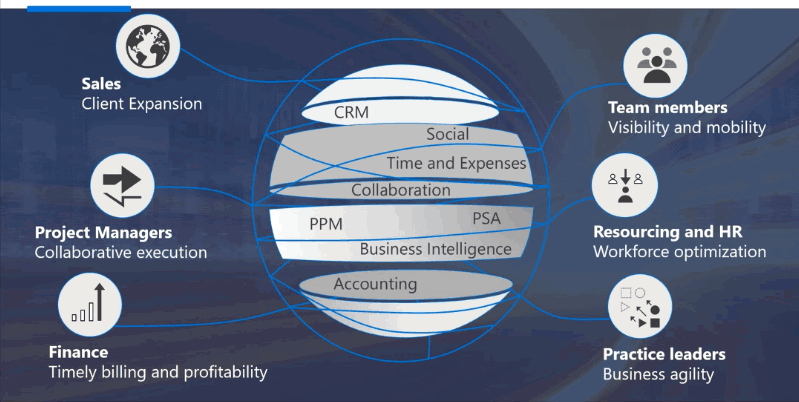 Gurkan went on to share some of the technology behind their design. Project Web App was introduced to the mix. Gurkan stated that they (Microsoft) are "building an offering by combining best in class capabilities from these applications as well as from Microsoft". 
Part 2 & 3 of this blog series are available now:
Dynamics 365 Project Operations Part 2 – The Inquiring Minds Want To Know…
Dynamics 365 Project Operations Part 3 – Laying Out The Vision
And don't miss our upcoming Project Operations roundtable with Gurkan and AXUG/D365UG:
Webinar: A Microsoft Roundtable – All About the New Project Operations
Thanks for reading! You may also be interested in…