SUMMIT NA 2023: ATTENDEES GUIDE 
We are just a few years past the core pandemic, USER GROUPS are back, and we are here for it! If you made it to Summit NA in Orlando last year, you witnessed a five-day immersive D365 experience! The 2023 event is quickly zooming into Charlotte, North Carolina, and is on track to be even better.
Once again, there will be over 650 educational sessions, spanning across all the Dynamics 365 solutions: Finance and Operations (FO), Customer Engagement (CE), Power Platform (PP), Business Central (BC), and Great Plains (GP) PLUS plenty of networking opportunities and multiple deep dive learning experiences!
If you are new to these conferences or even an old vet, it is good to be prepared and we are here to give you all the information, as well as your pit crew!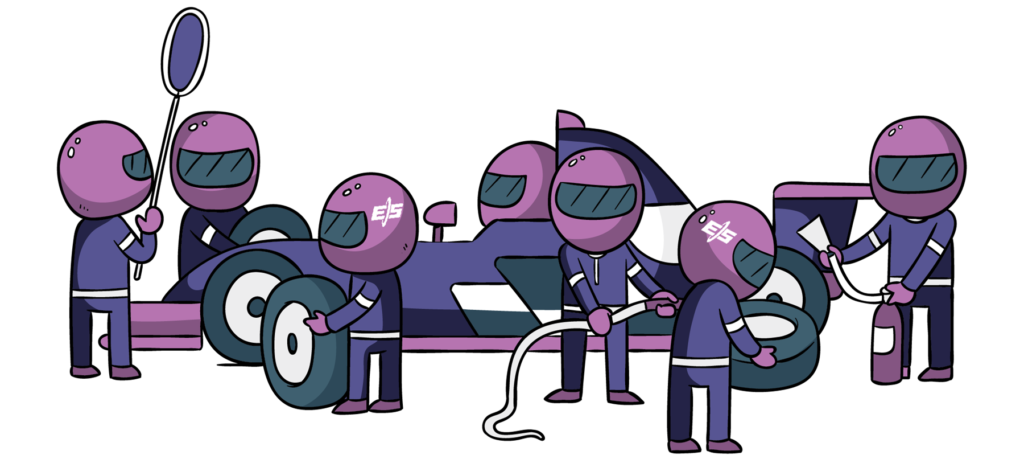 Dynamics 365 folks… start your engines!
First off, this conference is ginormous and to get you ready for the 500-lap event you need to start by registering on the SUMMIT NA website and creating a user profile. Do not skimp on details, add your picture, and make sure people know your intentions using the networking tools and notification settings. Once you have a profile start searching the full agenda where you can easily load your planner. When you find an interesting session, click on the yellow plus sign! Within the My Planner tool, located under the profile icon, you will be able to compare sessions, add notes, pick vendors to see, finalize the conference plan, and export a calendar to use in Outlook! Spend the first night prepping with a review of your calendar to familiarize yourself with this remarkably busy week!
Make sure to stock your PIT
A good pit crew is never without the conference essentials like pain relief (after party headaches, sore legs, sore brains), band-aids, business cards, comfortable shoes, water bottle, etc. If you forgot to bring something like ChapStick or mints, hit up the EXPO hall and grab a swag bag.
Dynamics 365 Educational Opportunities, only 650 laps to go!
As we mentioned, this conference covers multiple Dynamics 365 software disciplines. There are over 650+ sessions from which to choose. Also consider the other educational opportunities:
If you are going as an individual, take time after each presentation to quickly reflect on what you have learned and make notes to share with teammates. If possible, have a quick virtual meeting with relevant team members back at the office to share in the moment.
If you are there as a team, plan to divide and conquer all the desired sessions of interest. Convene together after the day has ended for a quick post day summary and information share. This will validate ideas and prepare for the post conference action items back at the office. Ellipse Solutions is hosting a handful of sessions themselves that you should consider attending.
The D365 experts will be waving you in with their green flags to help answer questions. Make sure you stop by and take advantage of this service.
Tuesday October 17, 9:30-11:00 AM & 2:00 – 4:00 PM
Wednesday October 18, 10:00 – 11:00 AM & 2:00 PM – 4:00 PM
Thursday October 19, 9:30-11:00 AM & 2:00 – 4:00 PM
Friday October 20, 10:00 AM – 12:00 PM
Networking Events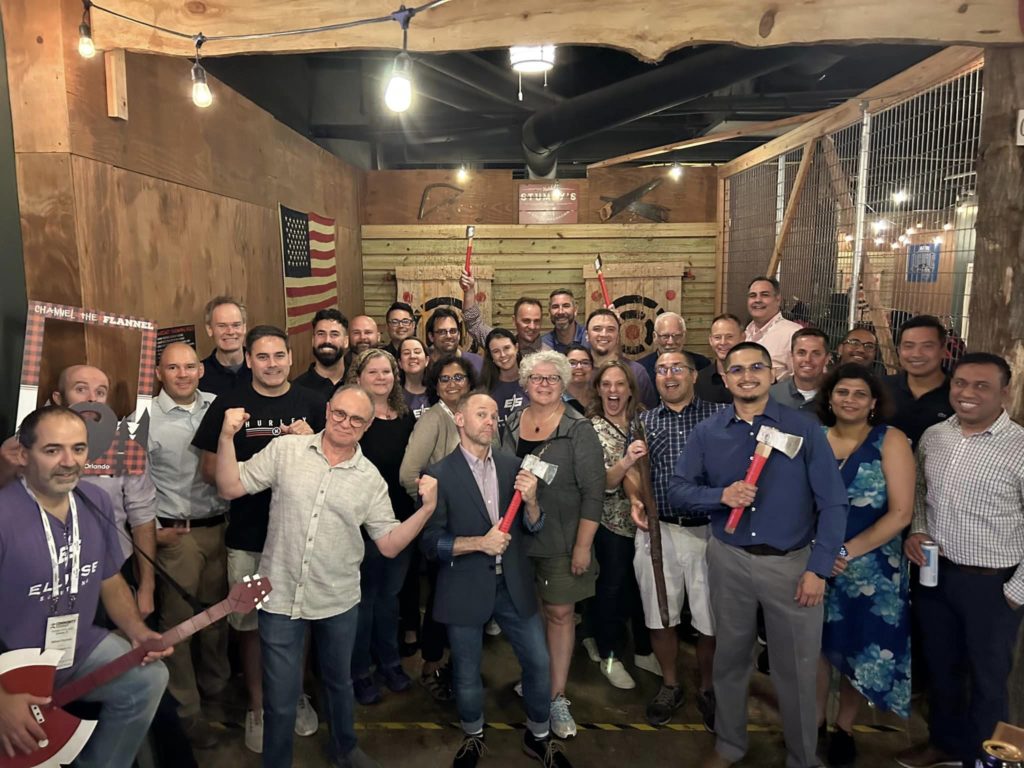 The opening reception on Tuesday 5:30-8:30
Before or after a session. You are there with like-minded folks interested in the topic.
Breakfast & Lunch. Grab a sandwich and park yourself at a table and strike up a convo!
The NASCAR Reception! Race simulators + Moonshine = Conversation!
Expo Hall. Drinks will be flowing; the inhibitions are lower… chat up the vendors and attendees to find common ground topics.
Exposition Hall Madness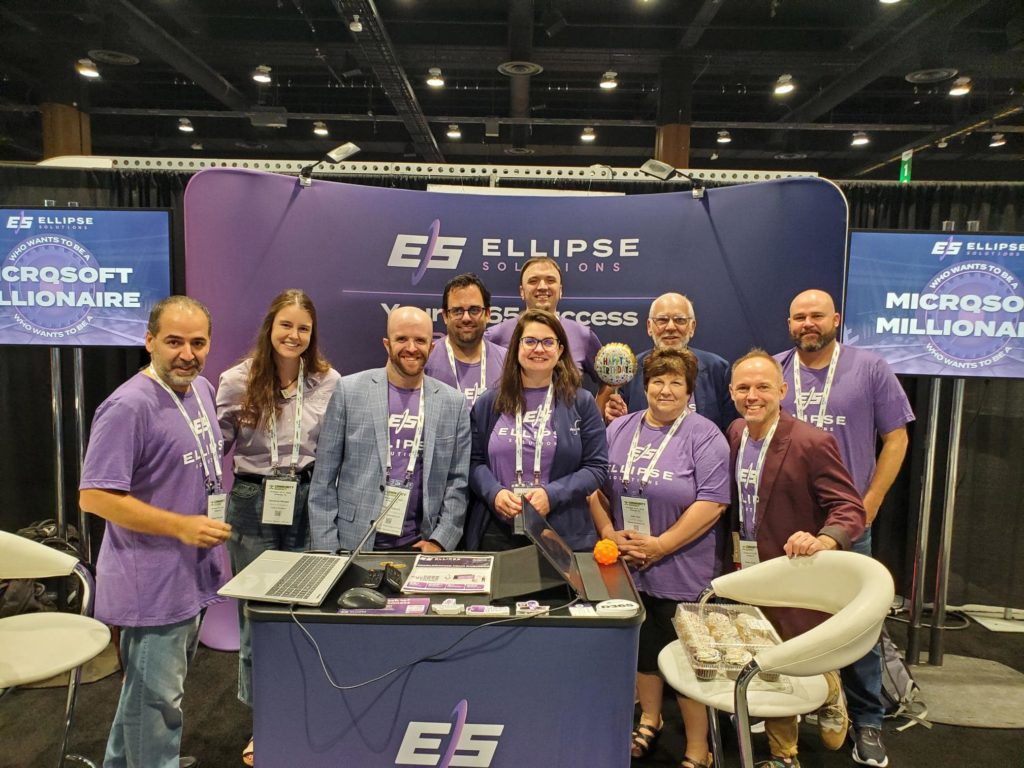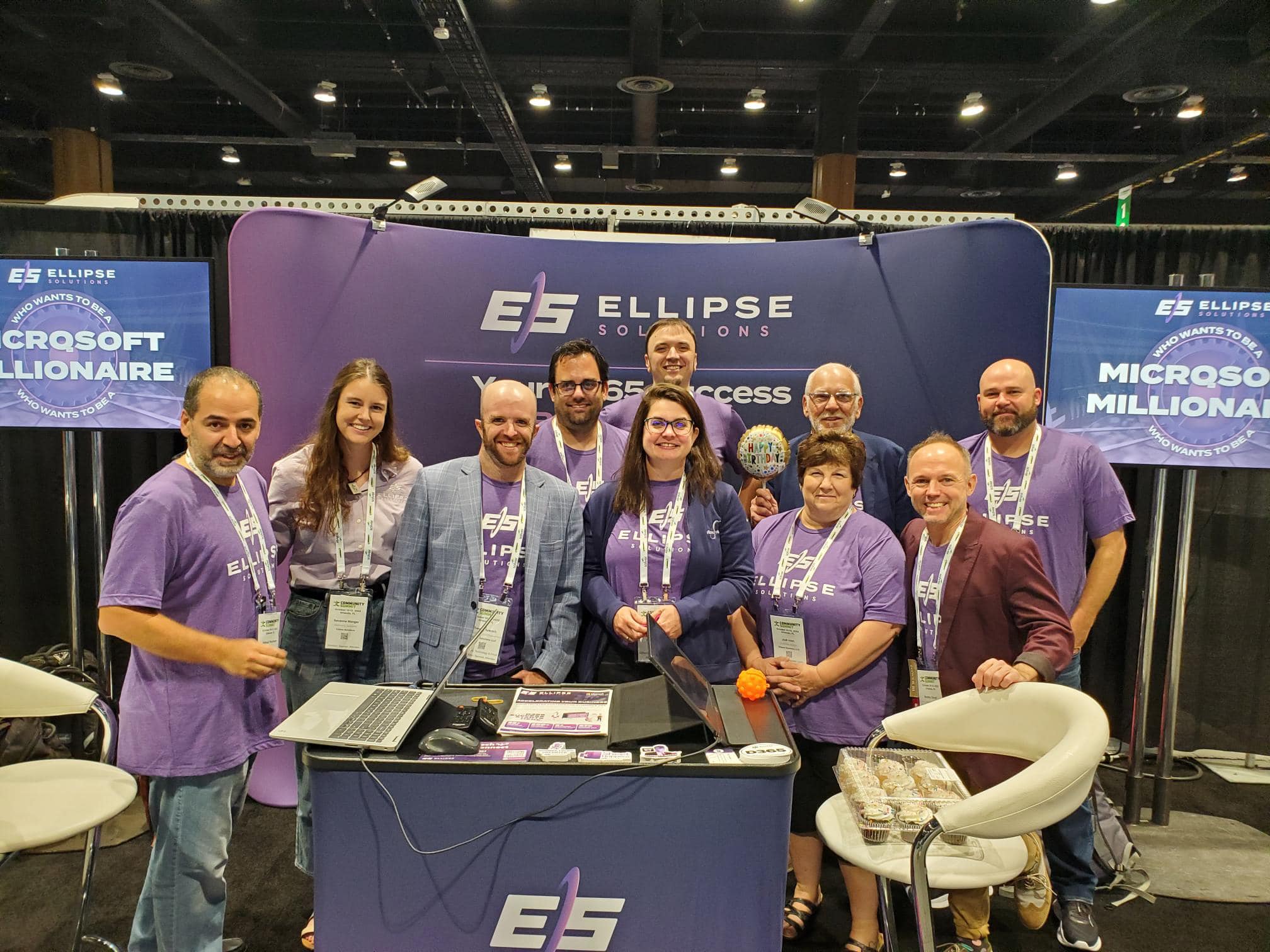 Finally, what would a conference be like without the grand EXPO Hall! This conference will have many useful exhibitors, each highlighting how their services are tailored to the Dynamics 365 Community.
Of course, Ellipse Solutions, a Microsoft Gold Partner, will be there and you should stop by our booth, #1921, to chat about upgrades, projects, FREE Microsoft funding to help with upgrades and projects, continuous update strategies, Help Desk, etc.! We will also be hosting Who Wants to be a Microsoft Millionaire for prizes!
We provide a full end-to-end solution stack for all organizations built on Microsoft Azure, including Microsoft Dynamics 365 ERP (ENTERPRISE RESOURCE PLANNING) + CE, Microsoft 365 Office Productivity Applications, Artificial Intelligence, and other Azure Cloud Services.
If you have not already registered for 2023, do so here and use the code Ellipse10 for 10% off. We look forward to seeing you all in Charlotte soon!