Setting Specific Production Order Start/End Schedule Dates in Dynamics 365/AX
Every once in a while, we get one of these requests that seem close to impossible to cater to without having some form of development work involved and to complete those issues with an out of the box solution feels like a great accomplishment. This post is about one such Helpdesk case.

One of our manufacturing clients approached us with a unique requirement to be able to map their externally computed scheduling operations into the Dynamics 365 for Finance and Operations production order scheduler with both predetermined start and end times as per their real world data. Please note that this solution can be applied to Dynamics AX 2009 and AX 2012 setups as well.
Now the tricky part was that the client had their production routes as well as their resource requirements setup in such a way that it matched their costing expectations and did not want any changes yet still expected the auto-scheduling done by the system to match up with their external schedules. The production orders were created for a specified quantity on a weekly basis and hence they wanted the schedule to match the same for both start and end dates.
Multiple scenarios were considered to find a workaround for this particular case eventually arriving with a solution meeting the requirements with some trade-offs yet  still in line with the overall design.
The solution devised presumed that If a transit time of 'X' hours is used on the first operation on the route, once the scheduler is executed on an order and all of the operation times are cancelled (except those of the transport time), it would yield a schedule that fit the specified time period.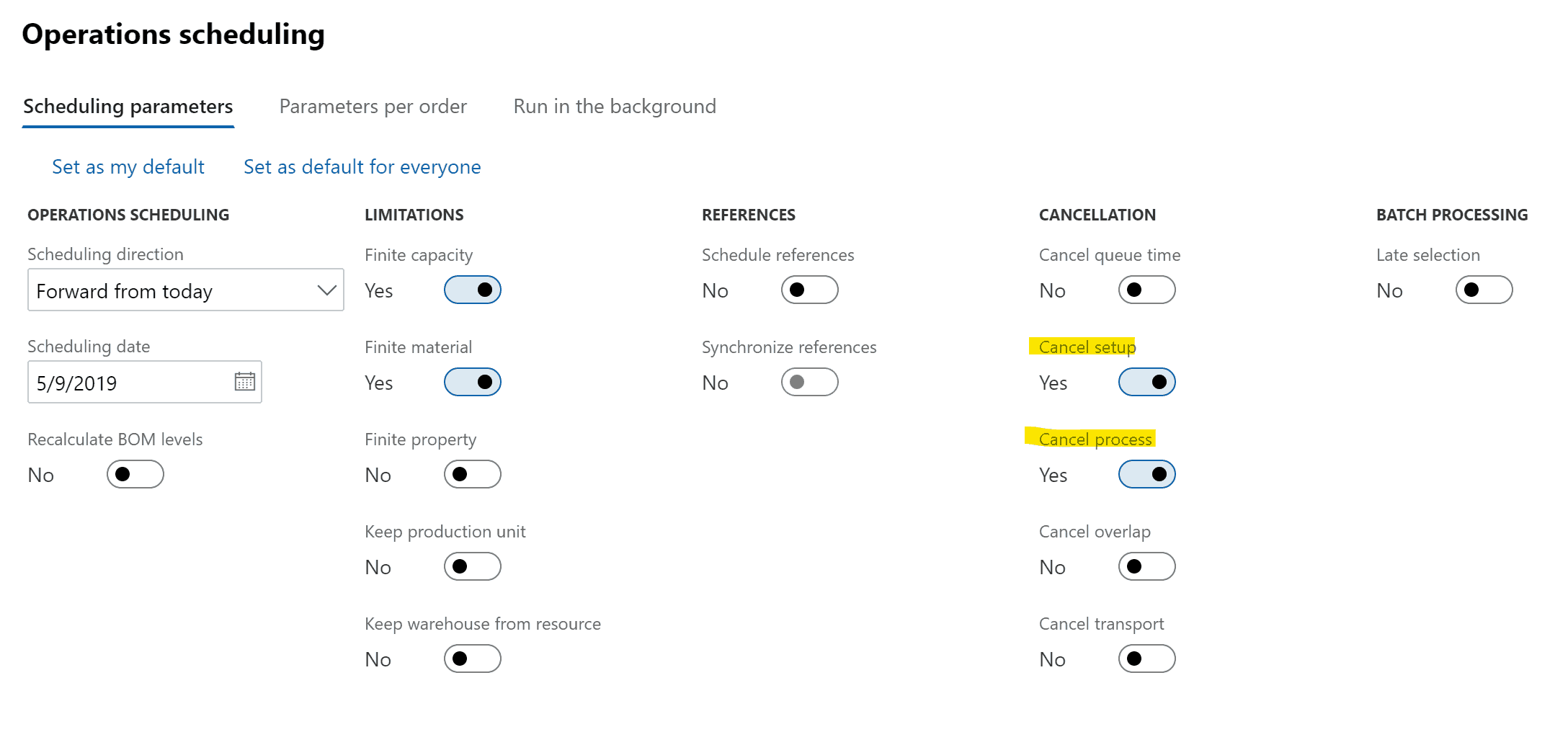 However, the compromise that was made is that no capacity reservations on the equipment\work centers for the order would be present.  The route times and the cost estimations would remain unchanged.
Thanks for reading! You may also be interested in…