Renewable Energy Companies – Solving the IT Issues of Rapid Growth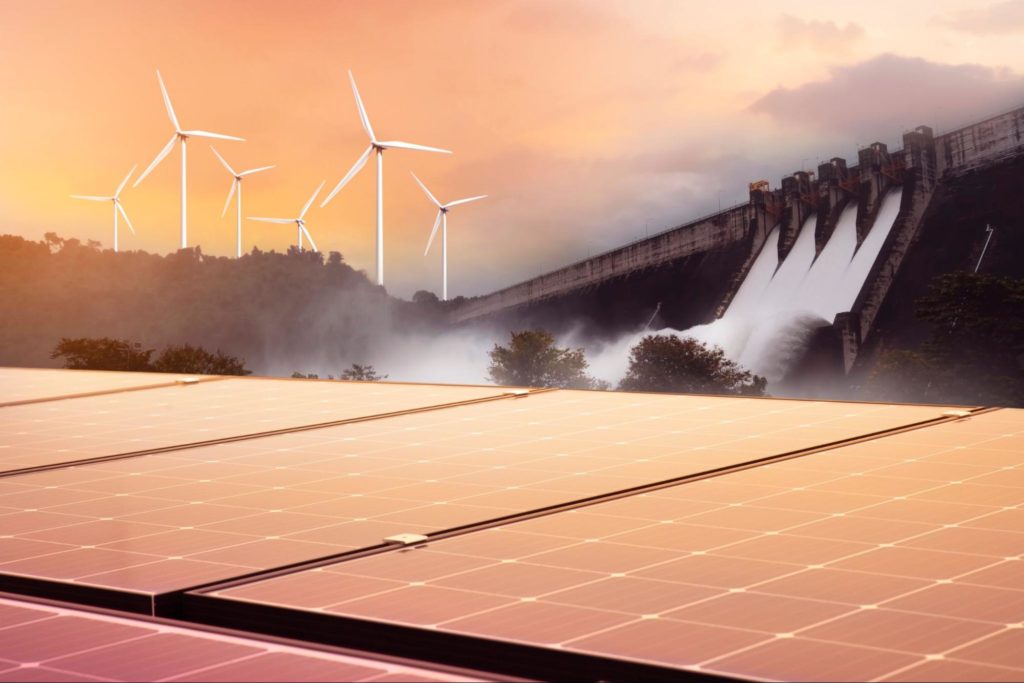 As the renewable energy business sector in the U.S. grows at a record pace, is it time to consider what this does to your IT practices? Has the prioritization of daily tasks been shifting from a revenue stream to managing IT? How can you fix this? What does ROI even mean when business needs are outpacing IT capabilities?
We've all seen it, more and more capabilities are needed on an almost daily basis, and they vary based on where your company chooses to focus:
Finance
Site Development & Construction
Component Manufacturing
Site Maintenance
Field Service
Inventory & Warehousing
Contract & Lease Management
Utility Billing
…or all of the above
Being in a rapidly expanding market such as Renewable Energy is certainly good for business, yet it doesn't come without major growing pains. You may find your organization getting into a situation where you have to say "no" to the business because you have outgrown your IT infrastructure – ultimately impeding corporate growth.
What Are Your Options?
There are really two options when it comes to growing your IT solution to fit your needs:
You can purchase different software solutions for specific business needs/purposes and attempt to make them work together
You can implement an all-encompassing software solution that has been built specifically for tracking business processes across all areas of your business.
Purchasing new software as you go may seem like the more cost-effective option, but it often results in having multiple data silos, leaving your business "disconnected". This method is somewhat short-sighted and could lead to you needing to purchase an entirely new solution down the road – one that can truly handle everything under one umbrella.
It's important that you really evaluate your business in its current state as well as what it may look like five years from now. Create a list of some potential solutions and ask, "can this solution scale?". Regardless of what the solution is, it NEEDS a growth plan- otherwise, you'll quickly find that you made a huge mistake.
How long will this solution be viable for your company's processes? As you add to your book of business, is the solution able to handle the additional data load? Your solar farm is up and running, but now your team has additional needs with maintaining those farms – can your new IT system communicate from your warehouse inventory with the technicians in the field doing the work? Will this bring back the manual data aggregation that you did before investing in new IT software?
Consider this: most IT professionals naturally react with adding more and more 'point solutions' to their stack to handle specific needs as they arise, reverting back to the 'best of breed' scenarios popular in the last decade. What happens? You end up with a very expensive solution stack, based on always changing integrations, inaccurate synchronizations, and it is hard to report across all of these solution sets. This frustrates everyone involved and is the most expensive way to go about it.
Our Recommendation
Now that you have taken the time to understand the best fit for your company and employees, it's time to address your next steps; You need to decide upon the best solution that will grow you're your company's needs.
At this point in the blog, it's probably obvious that we recommend finding a single solution that can handle all your business needs. There are many good full ecosystem options out there, and finding the one that pairs with your needs today while having the ability to scale for your business requirements in the future is the key.
Meet Microsoft Dynamics 365
The Microsoft stack comes fully customizable and scalable for your needs. Built to work as one system, Dynamics 365 has solutions for organizations of all sizes and operational requirements, making it one of the top ERP/CRM solutions available today.
There are a lot of full-fledged software solutions in the marketplace today, but few offer the ability to add additional products under the same solution that Microsoft Dynamics 365 does. Pick the modules you need today (they ALL come with the product) and activate additional modules as your business grows – without the worry of additional integrations or touch points.
Dynamics 365 also integrates seamlessly with other Microsoft widely used products, such as Office 365 and Power BI, making it easy for businesses to manage their operations and data in one place. Additionally, Dynamics 365 is a cloud-based solution, eliminating costly onsite infrastructure, maintenance, and infrastructure licensing.