Power BI Gets the Premium Treatment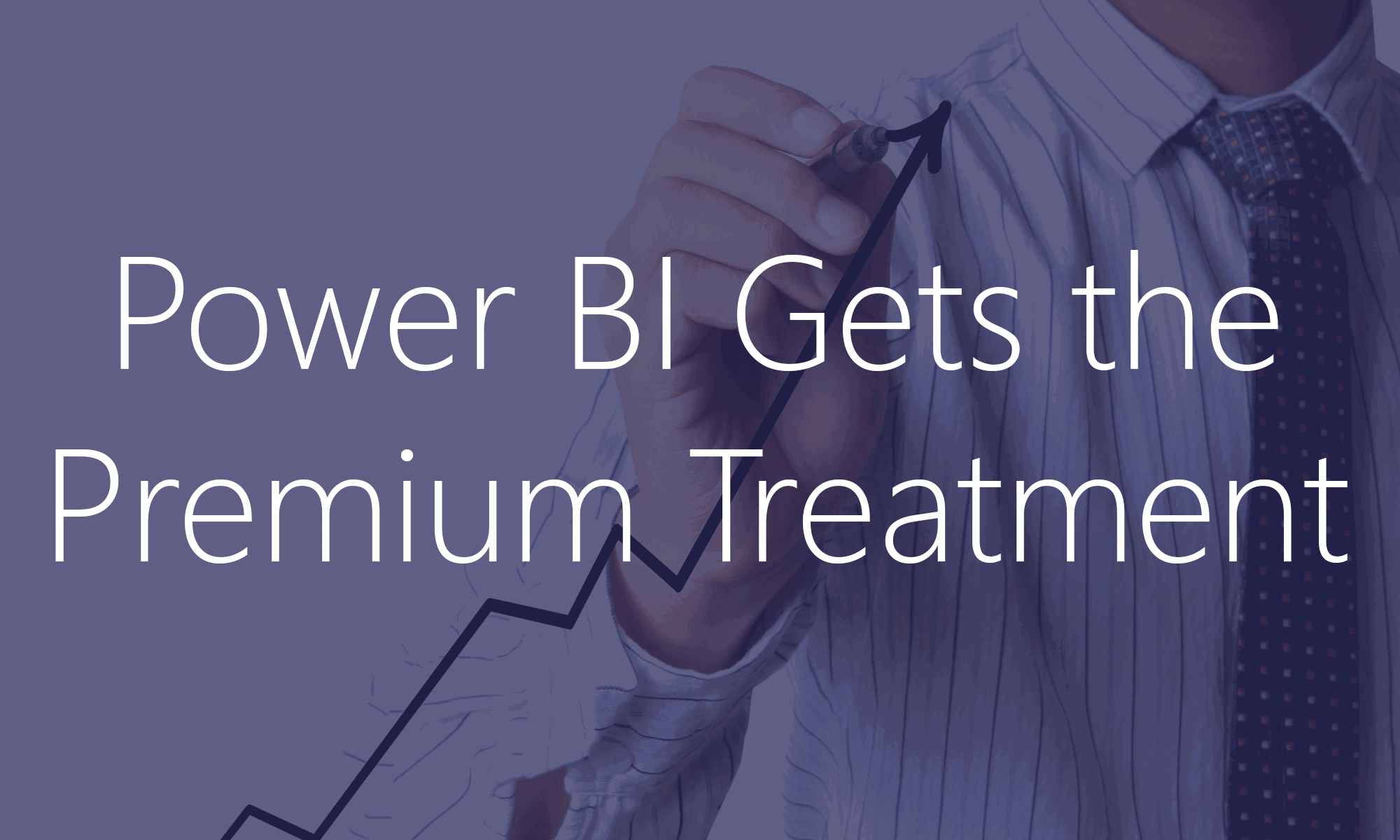 Last week, Microsoft announced a big change for the business intelligence community. Particularly for the over 200,000 organizations currently using and those considering using Power BI, there is much to be excited about.
Who Needs What When
The introduction of Power BI Premium promises greater flexibility in terms of licensing, scaling and ease of deployment. As described in the announcement on powerbi.microsoft.com, the license flexibility will be useful for most businesses. Organizations will have greater control over user's level of access, fully enabling capabilities for some, while others who just need to view and interact with reports will be able to do so without licenses. Similar to many other Microsoft cloud-based products and services like Dynamics 365, Power BI Premium comes with greater scalability, allowing organizations to scale up or down based on the needs of their business at any given time.
Business Intelligence On-Premises
With Premium also comes the ability to manage Power BI reports on-premises with Power BI Report Server. Continuing the theme of scalability/flexibility, using Power BI Report Server on-premises will not set your business back if you eventually move to the cloud as it is fully compatible and cloud-ready. This is particularly of interest for those looking into a Local Business Data (on-premises) deployment of Dynamics 365 for Operations. Some services that were only available for a cloud D365 deployment just a short time ago seem to be coming back to ground level. The new service will be generally available late Q2 2017.
Content Packs > Apps
Power BI apps, which are currently available in preview, are "an evolution of content packs." Microsoft is making the move in an effort to simultaneously simplify and improve what content packs have to offer. Two of the main differences are identified in the announcement. The first is that apps will maintain their grouping and identity after being installed. In addition, while previously multiple content packs could be created from a single workspace, each new app will have its own workspace. Both of these changes will help users understand, maintain and organize apps over time.
Want to know more about new Power BI services and functionality? Contact us!