Organizing Org Charts in Dynamics 365 Sales
Staying on top of your accounts and managing them well in Dynamics 365 Customer Engagement (CE) is paramount to being a successful Sales organization.  "Knowing" your customer is a big part of being able to drive customer satisfaction and potentially generating new sales opportunities with your existing accounts and contacts.  A very useful feature in D365 Sales (CE) Online to help you achieve this is the live org chart. The org chart available for accounts in Dynamics 365 Sales organizes all the existing or new contacts into a visual org chart for the account to help your Sales people understand the reporting relationships of the account's contacts.

When the Org Chart is opened, then you can easily see a hierarchical structure of the account's personnel structure with all the contacts associated to the account represented.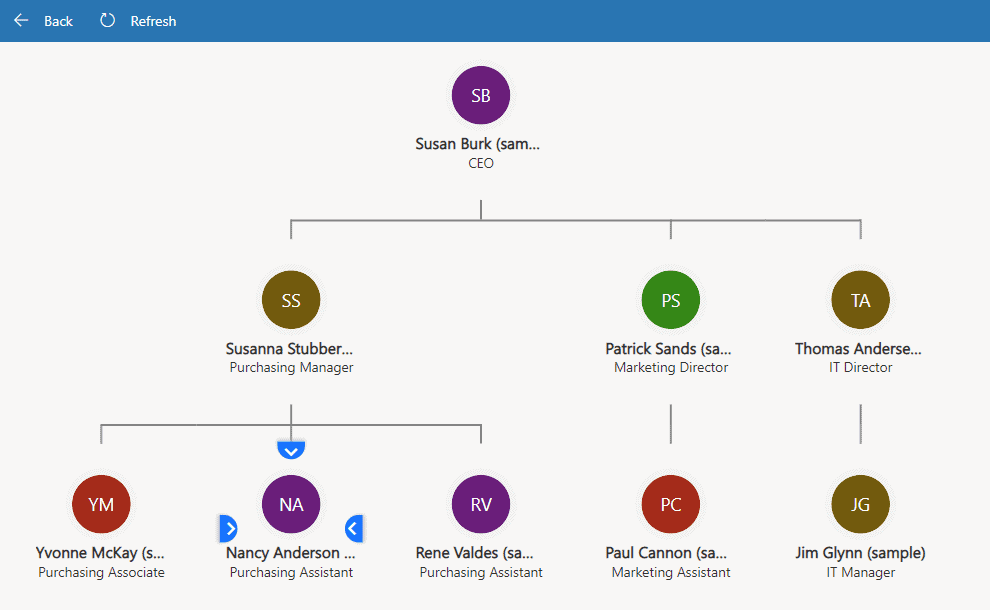 The live org chart is dynamic allowing you to move the account's contacts around the organization's tree structure like chess pieces on a board.  You can update the hierarchical structure very easily by moving a "tile" attached beneath another to change the org chart for the account.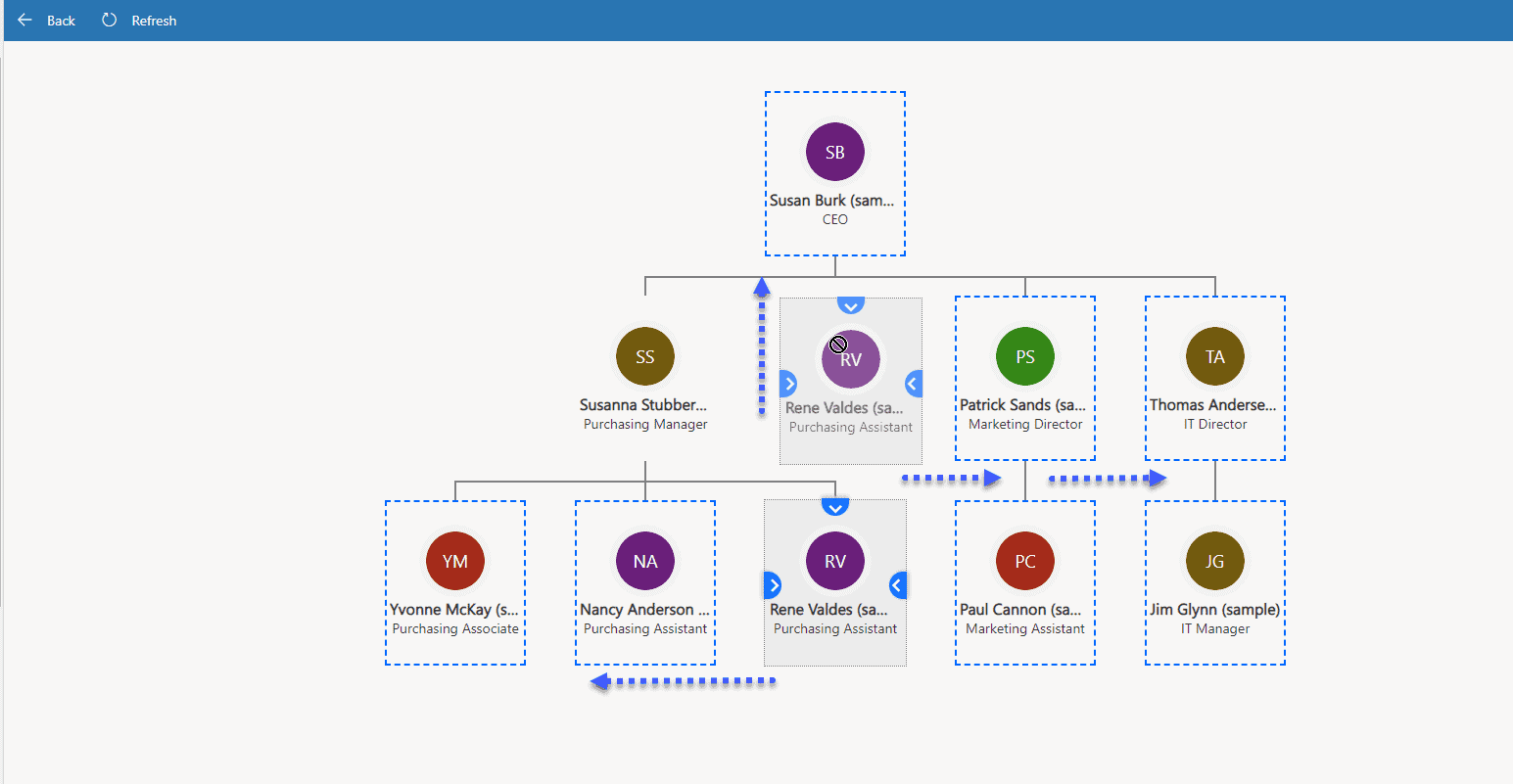 What is driving this organizational chart are two fields on the contact record.  First, is the parent account field on the contact record which associates the contact to the account.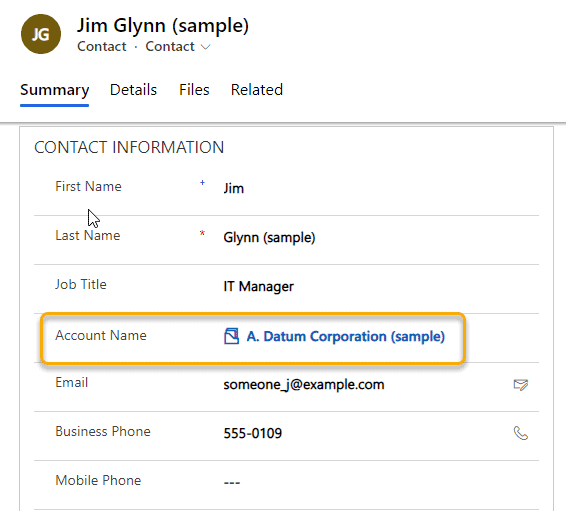 Second, is the parent contact field on the contact record which sets the hierarchy for the Contact in the structure of the account's org chart.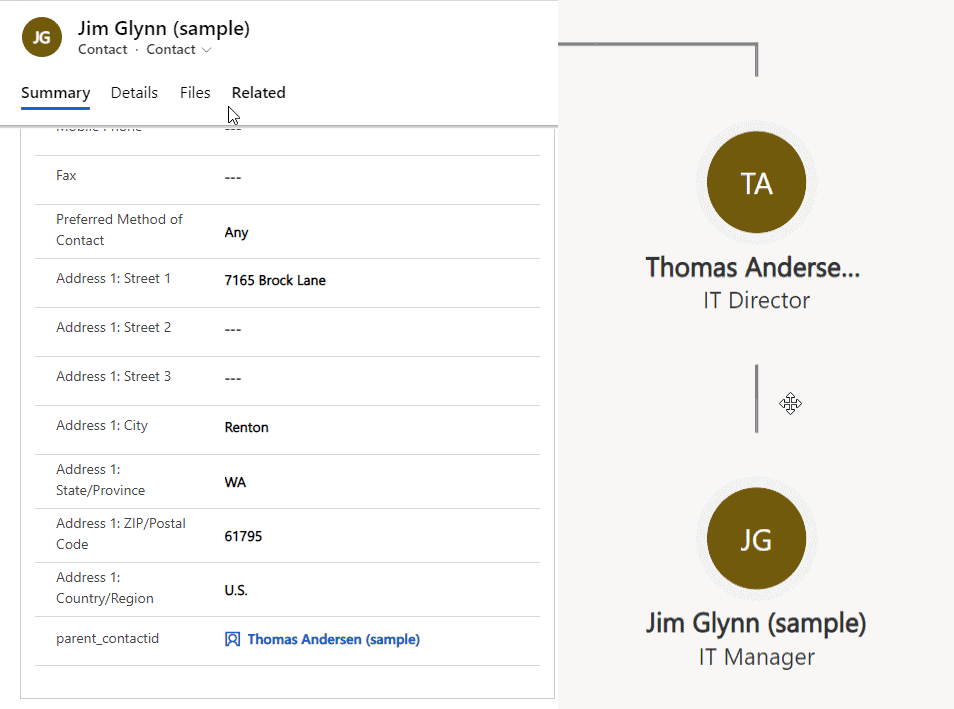 Add more contacts to the org chart by double clicking on one of the tiles to add direct reports.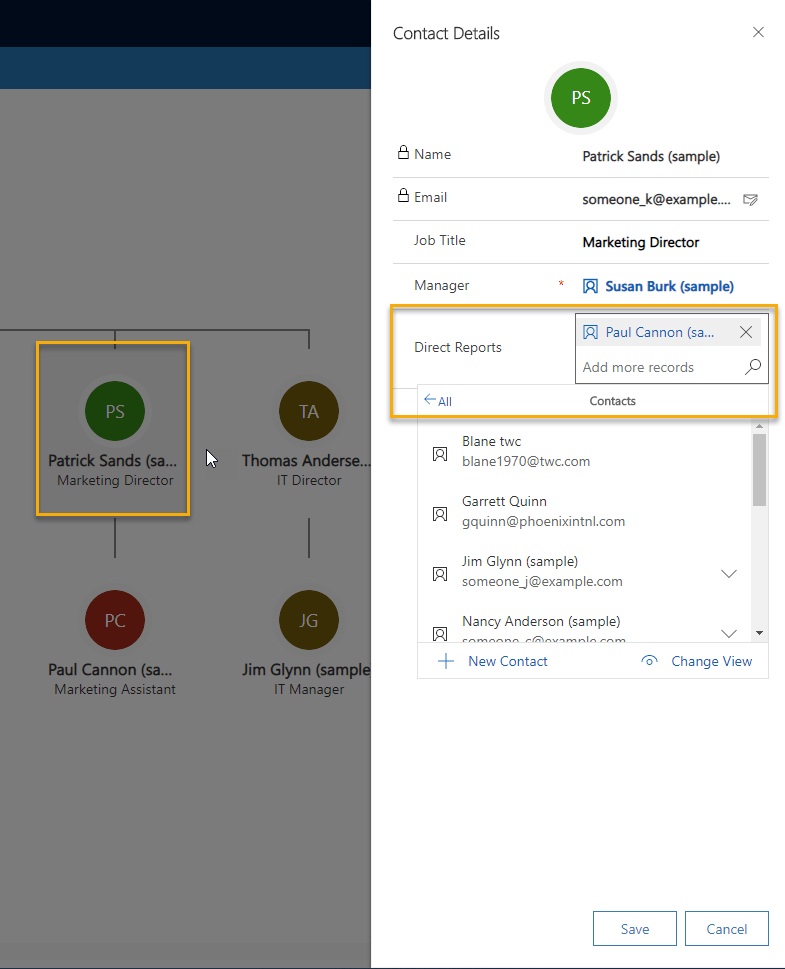 Also, remove or open contact records directly from the live org chart viewer.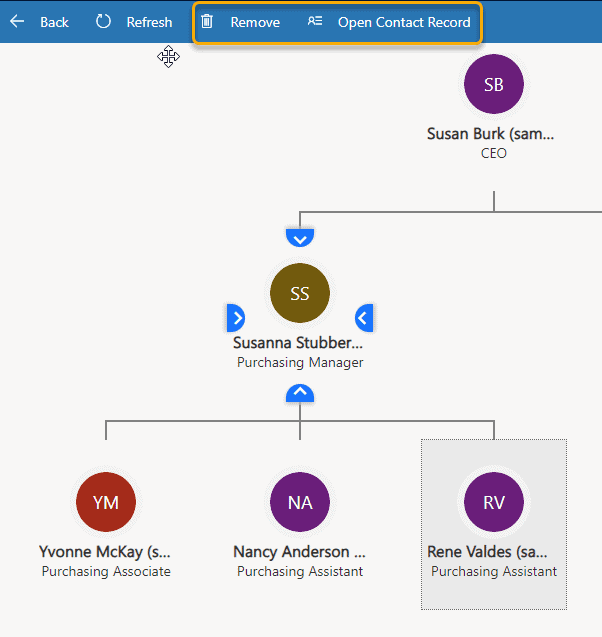 The small blue arrows around the contact tile allow you to collapse the hierarchy or direct reports for that particular contact node on the tree structure, so this becomes very useful for large organizations with lots of branches.
Keeping your account's org charts up to date may seem ambitious for a sales person, but if you think about it…what better way to stay attuned to the needs and current situations of your accounts then by keeping their reporting structure current.  Of course, D365 has many tools available to help your sales staff with this effort like Relationship Assistant and Sales Playbooks which could both be used to help them remember to update their account hierarchies.
Thanks for reading! You may also be interested in…