New Features Coming To Dynamics 365 for Talent This Fall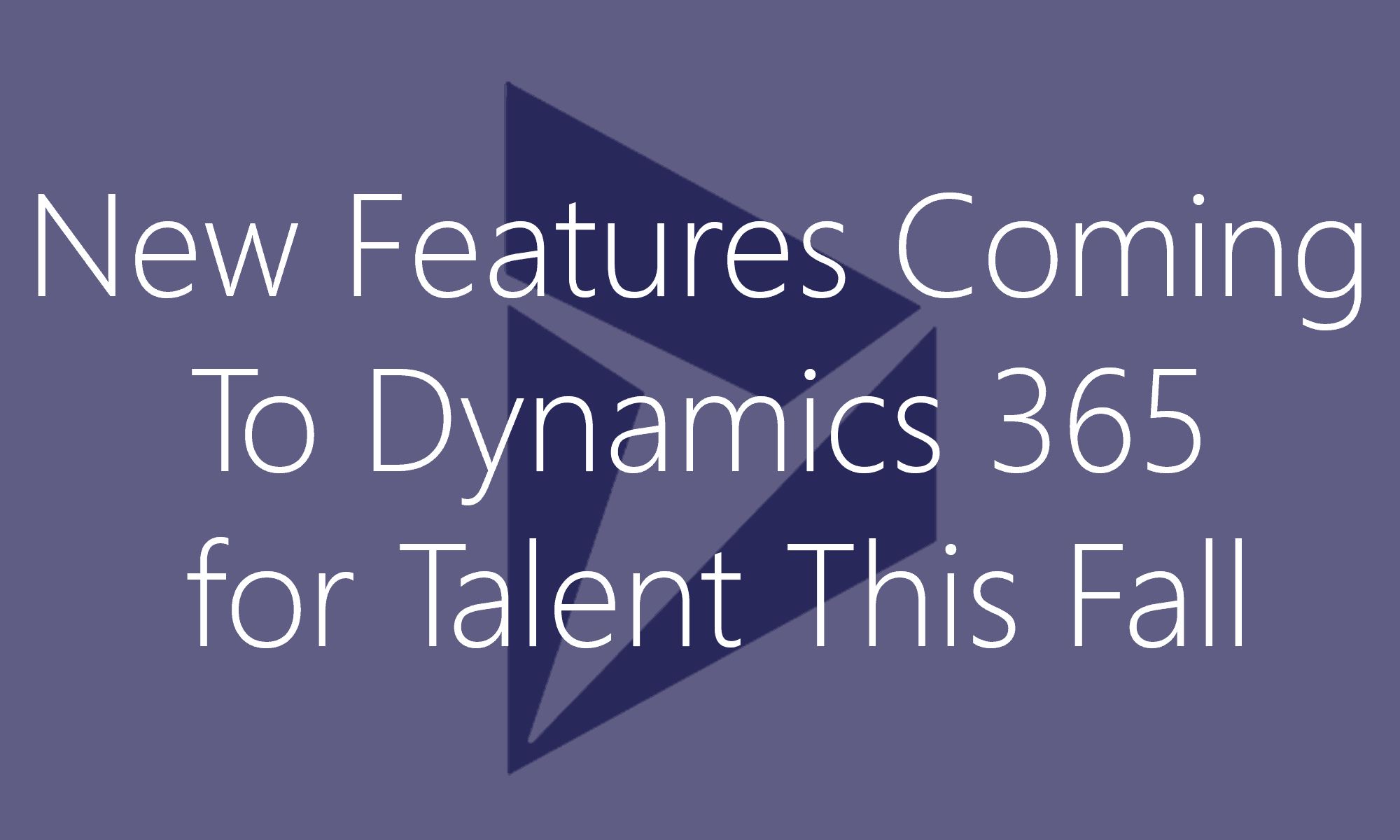 Microsoft's commitment to Human Resources has become clearer and clearer every year, especially now since the release of Dynamics 365 for Talent. Whether purchased as a standalone business application or through Dynamics 365 for Finance and Operations, Talent brings a lot to the table. This post will give a quick preview of what is to come this fall. Unless otherwise noted, the following features will have general availability in October 2018.
Attract
Candidate profile connection
Dashboards and notifications
Extensibility
Job and process management
Offer management
Relevant jobs and candidates
Skype interviews
Sourcing
Talent pools
Onboard
Import activities from other guides or templates (Public Preview) (July 2018)
Managed activities (Public Preview) (July 2018)
Bulk guide updates (Public Preview) (July 2018)
Assignee placeholders (Public Preview) (August 2018)
Onboarding teams (Public Preview) (August 2018)
Core HR checklist integration (Public Preview)
Auto-generated contacts
Auto-save
Customizable welcome emails
Due date placeholder
Email sent from creator
Export excel
Guide backdating
iFrame add-in
Scheduled guide send
Template update notification email
Undo Redo
Core HR
Extended Core HR entity scope on Common Data Service for Apps
Company-based jobs and positions
Leave and absence management
Employee benefits enhancements
CDS for Apps
Onboard on CDS for Apps
Attract on CDS for Apps
Core HR entity sync to enable Finance and Operations integration
Want to know more about any of the features listed above? Check out the Business Applications Fall Release Notes from Microsoft (PDF download) or contact us today!