Negative Inventory in Plastic Manufacturing: Does Your Business Need/Require/Justify?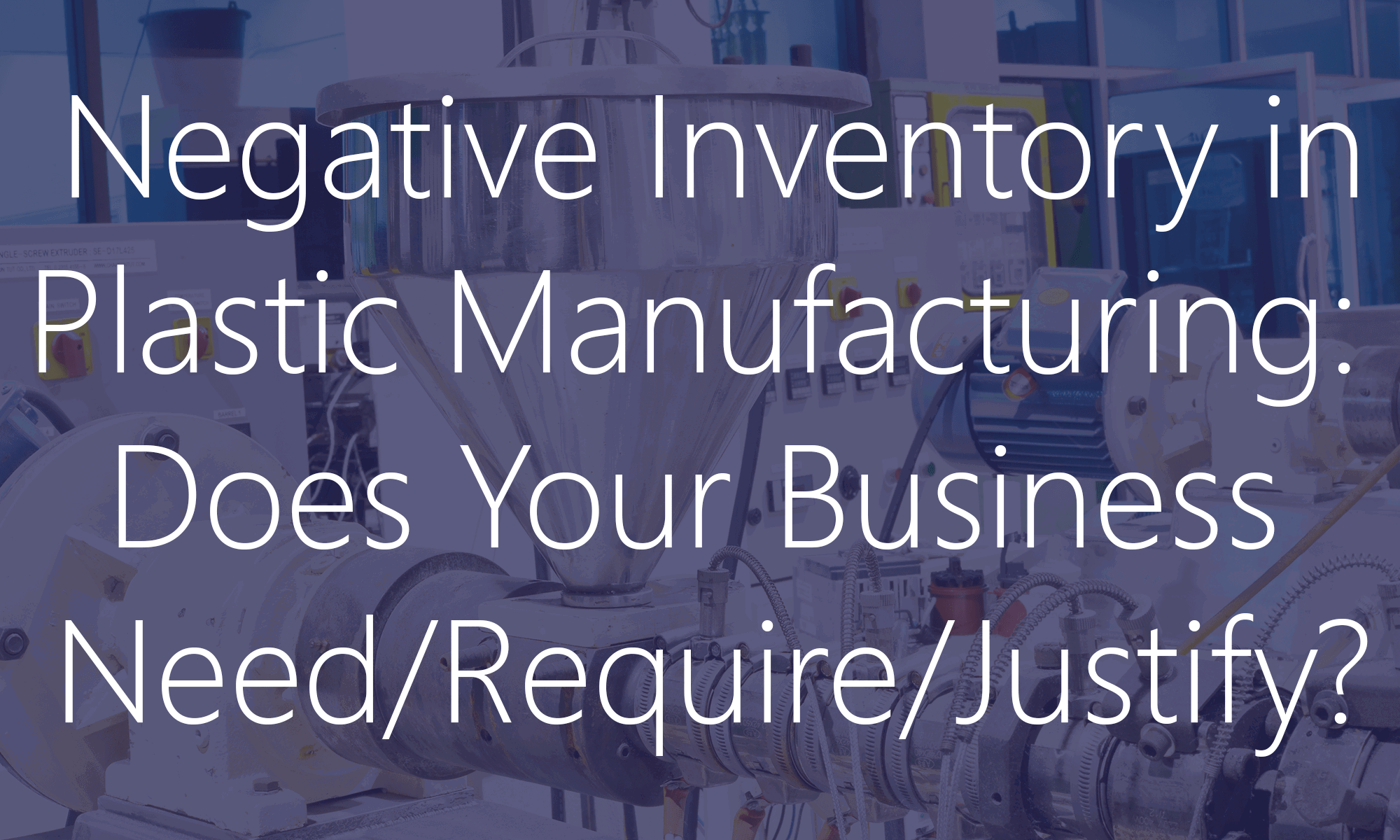 Well, it depends… we know there can be timing instances that justify using negative inventory so as to not shut down production lines or to allow shipping pallets of plastic sheets before the journal entry (Report As Finished in Dynamics 365) is posted.
In either case, the negative inventory is brief (depends on the timing of processes and your ERP) and does end up zeroing out. It can wreak havoc on demand planning or inventory valuation as well.
If the benefits outweigh the risks, it's nice to know that your ERP will support negative inventory. And, Dynamics 365 for Operations not only supports negative inventory, but also does so with options to manage and configure the granularity of the feature.
Check out our full post – Dynamics AX/Dynamics 365 for Operations Negative Warehouse Inventory – to see how Negative Inventory is utilized in Dynamics 365 for Operations.