A Must-Visit in a Sea of Awesomeness at IMTS 2018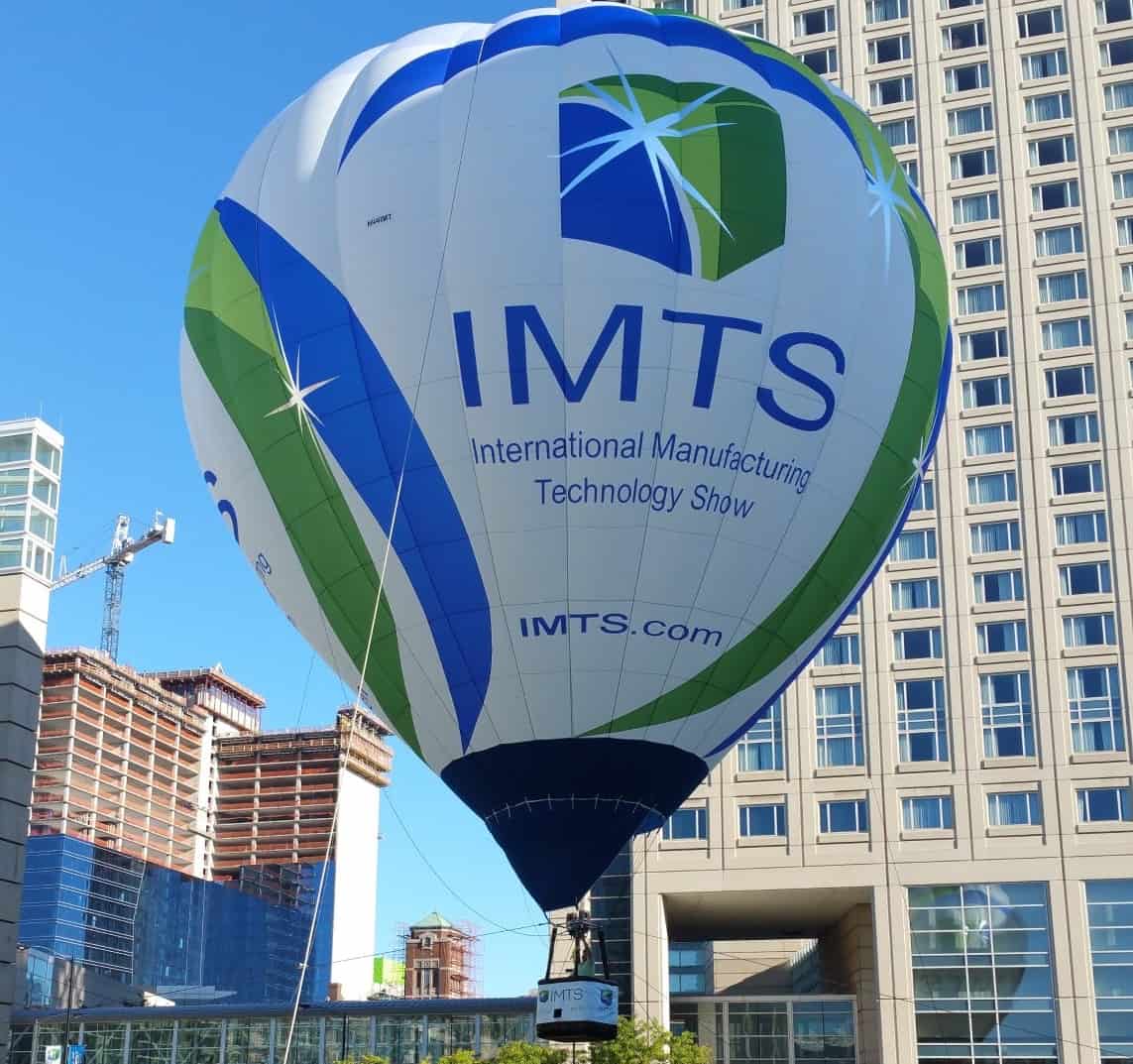 We get it, there is A LOT to see and A LOT to do at IMTS next week in Chicago. This is the largest Manufacturing Technology show in the United States, taking place at McCormick Place from September 10-15. Over 115,000 industrial decision-makers will be in attendance from all over the world. With multiple buildings and floors of exhibitors and an overwhelming amount of new technology available to manufacturers, we can certainly understand how you might miss our 10×10 slice of Dynamics 365 goodness.
Here's 3 reasons why you shouldn't pass on booth #133153 in the East Building:
1. Digital Transformation with Dynamics 365
By now, you have heard all about this term, and yet there is a good chance you are still wondering what it actually means. Part of the reason is that digital transformation means something different to each industry and each organization. The best way to figure it out for your company is to talk it over with a firm who has years of experience in your industry and  built solutions to handle unique needs.
There will be no shortage of exhibitors offering a wide variety of products and services in the manufacturing sector. As a Microsoft Direct CSP (Cloud Solution Provider) and Gold Partner for Enterprise Resource Planning, Ellipse Solutions will be there ready to talk about all things Microsoft Dynamics 365, and how it can help your organization realize true digital transformation.
2. The Other Side of IoT
Another term you're familiar with, and will no doubt hear numerous times next week, the Internet of Things. The application of IoT is endless, but it is easy to get carried away with the possibilities and forget about how you really tie them into your ERP/CRM and other major software solutions your organization uses. Bringing services like predictive analytics (Azure Machine Learning), interactive visualizations built on business intelligence (Power BI), workflow automations among multiple applications (Microsoft Flow) and more together in Dynamics 365 is a game changer.
Some areas in which an IoT solution could benefit a manufacturer include:
Remote Monitoring
Predictive Maintenance
Manufacturing Capacity, Throughput and Availability
Remaining Useful Life or "RUL"
Quality Control
Process Improvements
Service Contract Impact
3. Azure Cloud Services
While Azure plays a large role in the points above, it also gets its own section. Microsoft's investment in cloud has been massive, and it is starting to show. There are literally thousands of services available to choose from, from Office 365 and Active Directory to Virtual Machines and Visual Studio. Microsoft Partners who are Direct CSPs (that's us!) are situated perfectly to handle these needs for your organization while understanding your business processes and the bigger picture they work toward.
The power of the Azure Cloud, the endless possibilities of IoT, and Dynamics 365 can be the driving force in your organization's digital transformation. It all starts with a conversation in booth #133153!