Moving from Dynamics GP to Dynamics 365 Finance, Supply Chain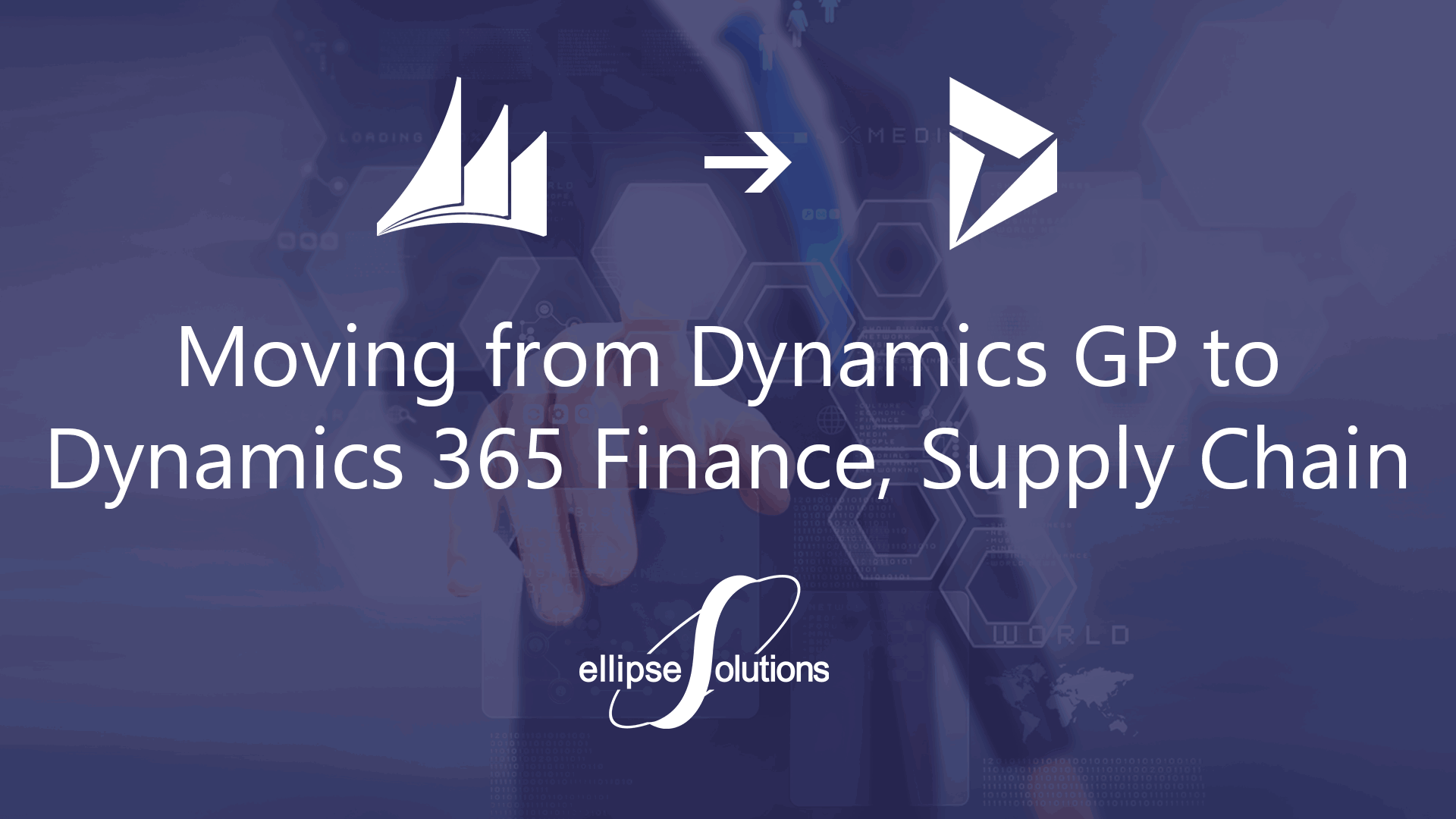 So you're a User looking at moving from Dynamics GP to Dynamics 365 (Finance/Supply Chain, etc.) Welcome! We're glad to have you here. Since the formal unveiling of Dynamics 365 at the 2016 User Group Summit in Tampa, we have talked to countless GP Users on the mid-market/enterprise line wondering what this new set of products means for them. While things were certainly murky at first, the landscape has gotten a bit clearer in the time since.
Before we get into it, let's clarify. We are talking about the move from Dynamics GP to Dynamics 365 Finance and Dynamics 365 Supply Chain, NOT Dynamics 365 Business Central.
Still in the right place? Good. Let's proceed.
Why leave GP for Dynamics 365?
It's certainly possible you are here reading this but still not quite sure this move is for you. It's a valid concern. You have already invested in GP and (we hope) it's working relatively well for you. In truth, stepping up to D365 may not be worth it for your company at this time. If however, any of the following apply to your business, you might be in the right place:
Increasingly complex business processes
Size/expected growth
Multiple business models/types in a single instance
Complex reporting needs (such as variable roll-ups and consolidations)
Higher level of compliance required
Multi-lingual user interfaces required
Multiple third-party applications with functionality provided out of the box in Dynamics 365
Need for a fully integrated HR system
Advanced Shop Floor management and machinery needs
Complex revenue recognition for project-based companies
Alright, you're still here! Depending on your situation, even if only one or two of the bullets above piqued your interest, a move to the enterprise level of Dynamics 365 is worth investigating. Often a relatively quick conversation with your Partner (or us!) can help you determine at a high level if you're in the right place.
Licensing and registration, please.
So you have loosely determined this move is a good idea. Is now a good time to start the process? The short answer to this is yes. Microsoft is offering a 40% discount on Dynamics 365 licenses up to the number of named users a company currently has on Dynamics GP. It is extremely important to work closely with your Partner to navigate this process. To put this bluntly, if your Partner doesn't know this, it's time to find one that does. It should also be noted that, while there isn't a specific deadline for this deal going away, we can't guarantee it will be available forever. To learn more about Dynamics 365 licensing, check out this recent post on our blog.
In conclusion…
On top of added functionality and an attractive licensing offer, there are advantages to moving to a cloud solution in general. We actually have a great webinar coming up next week (Wednesday 5/13, 11am ET)  that will discuss just that: "How to Justify the Move to D365FO through IT and Partner Costs Savings"
While we would love to give you all the answers in this blog post, every business is going to have unique needs. If you would like to learn more, feel free to contact us or fill out the form for our Dynamics 365 Implementation Assessment.
Thanks for reading! You may also be interested in…