Microsoft's Sweet Sixteen as a Leader in the 2023 Gartner Magic Quadrant: Analytics and BI Platforms 
Let's throw a party and light some candles because Microsoft is DRIVING as a Leader in the Magic Quadrant for analytics and business intelligence platforms for the SIXTEENTH year in a row. Along with this, Microsoft has also been positioned furthest to the right for "Completeness of Vision", and highest in "Ability to Execute" in the Magic Quadrant for the fifth consecutive year.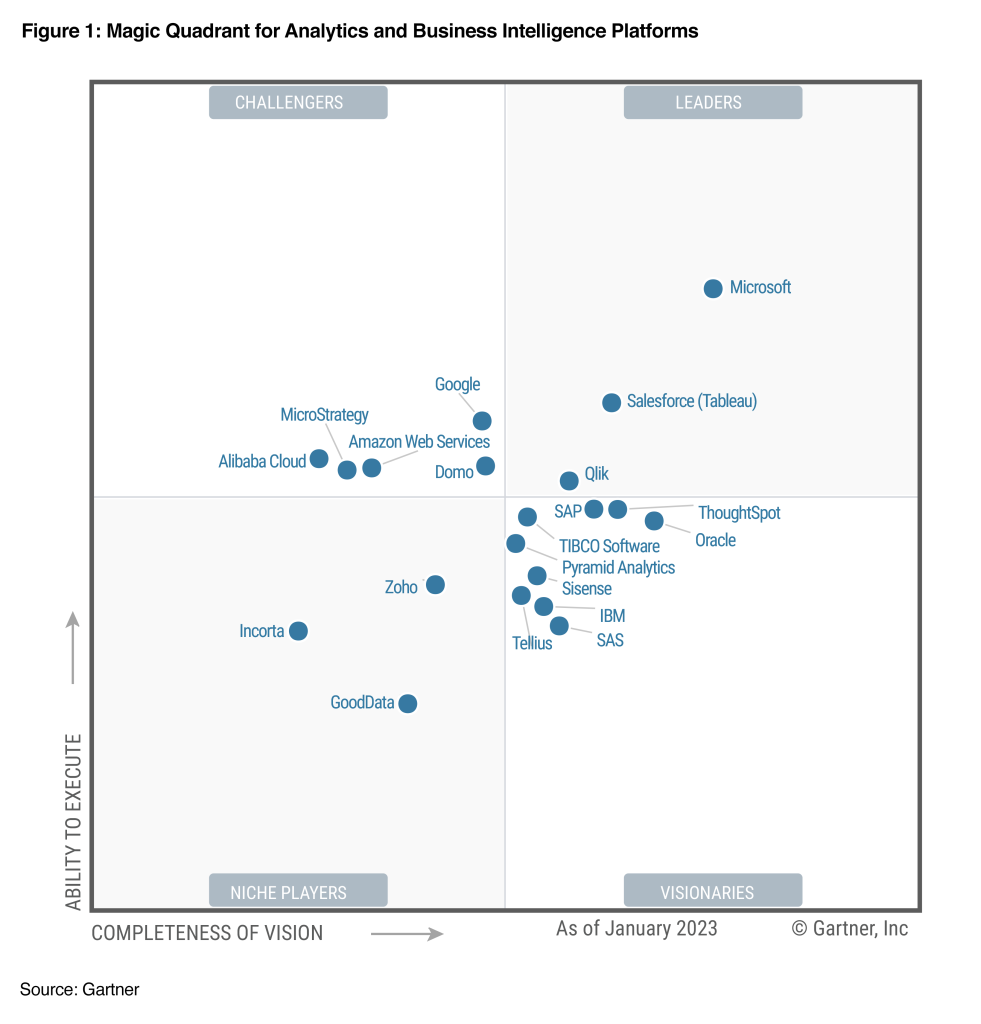 Continuous Data and Analytics Innovation
There is a reason Microsoft is named a leader year after year – their company values are tied to a core belief of empowering every individual, team, and organization throughout the world through technological innovations aimed at increasing productivity. Within the past year, several new data and analytics tools have been released by Microsoft, including:
Datamarts in Power BI
Data model editing in the Power BI service
Extension of the Microsoft Purview data loss prevention (DLP) policies for Power BI
Along with many more.
With these innovations in mind along with paving the way to the future, it is evident why Microsoft has been named a Leader year after year. If you would like to learn more about the new product releases along with more reasons why Microsoft was named a Leader, read here.
The Microsoft Partner Channel Role
As a technology company, Microsoft elected to go-to-market with their business applications and services through a partner network. This community of partners is responsible for delivering Microsoft's industry leading business solutions through consulting engagements. The partners have helped drive growth and overall market share of Microsoft business solutions through both competition and collaboration.
As a Microsoft Gold Partner, Ellipse Solutions is well-equipped with a variety of business intelligence and data management experience including data warehousing, visualization, reporting, and dashboard management. Contact us to find out how we can help you achieve your data and business intelligence goals!