Microsoft Unveils October 2018 Release Notes for Dynamics 365 Finance and Operations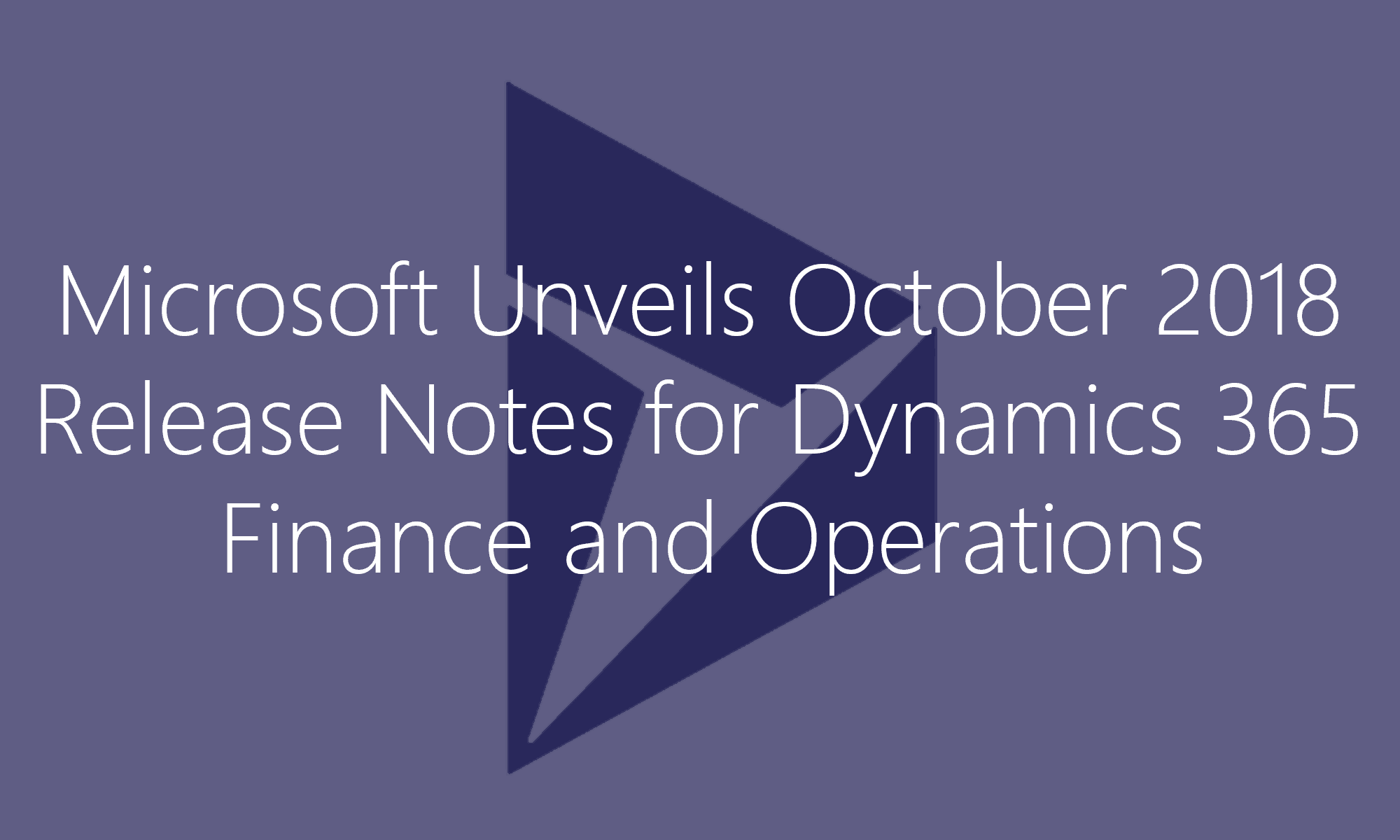 In an unprecedented disclosure of future functionality, Microsoft is providing us all with a great preview of what to expect from the Dynamics 365 October 2018 release. For this post, we are focusing specifically on what's upcoming for Finance and Operations (Dynamics AX, ERP). Unless otherwise noted, each feature will be released with general availability.
Financial
Dual currency
View settlement transactions
Global number sequences
Vendor and customer approvals for specific fields
Data entry dimension values
Consistent validation actions
IBAN number validation
Change cash discounts
Automatic ledger settlements
Reverse journal posting
On-hand inventory report performance
Simplification through configurable templates
Enterprise credit management
Revenue recognition
Operations
Master planning performance improvements
Consolidation of planned orders during parallel firming
Sealed bidding
Unit of measure
Public sector enhancements
Globalization
Russian localization
Globalization – enhanced configurability
Regulatory Services, Configuration service
Platform Updates
Usability and productivity updates
Personalization improvements
Additional demo data
Data resident subscriptions
Supportability rules
Test automation support
Troubleshooting for the document routing agent
Upgrade automation
On-premises deployment
Manage batch jobs
Integration
Integration with Field Service: Inventory and Projects
Extend analytical workspaces by mashing up external data with Power BI
Analytics
BYOD (Public Preview)
Edit analytical workspaces
Pin Power BI dashboards to workspaces
Real-time embedded Power BI Reports
Lifecycle Services
Dynamics Translation Services API (Public Preview)
Interested in learning more about any of the upcoming features listed above? Check out the Business Applications Release Notes for October '18 (PDF download) or contact us today!