Microsoft Named Leader in Analytics and BI platforms, 11 Years Running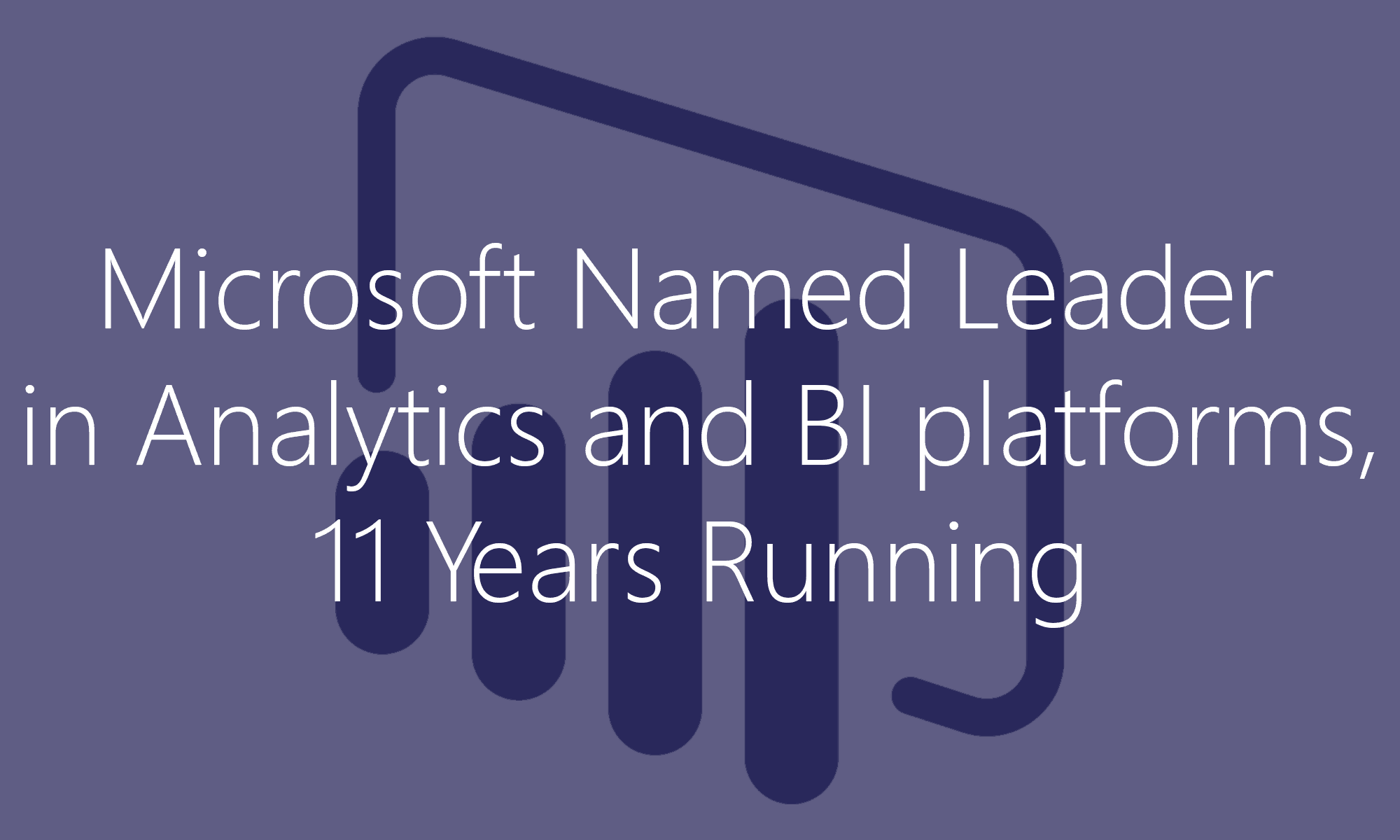 If you're looking for evidence of Microsoft's commitment to excellence, Analytics and BI are a shining example. For the 11th consecutive year, they have been named a leader in the space by Gartner. Further, it is the third consecutive year they have been rated with the most complete vision on the Magic Quadrant.
Continuous improvement in Power BI year after year is making the best even better. Users can start out with the free Power BI Desktop to "test the waters," and beyond that, a business is able to purchase individual licenses or go all in with Power BI Premium. As with most Microsoft tools, the familiarity with their existing products makes it easy to learn and use. Of note for Dynamics 365 users, more functionality is constantly being added to Power BI integration. Microsoft has made it clear that Power BI is the heir apparent to Management Reporter.
Check out the Microsoft Power BI Blog to see the Analytics and BI platforms Magic Quadrant and learn more about why Microsoft has the most complete vision. Have questions about getting started with Power BI or how it works with Dynamics 365? Contact us today!