Powerful. Agile. Easy-to-use.
Microsoft Dynamics AX is a comprehensive Enterprise Resource Planning (ERP) solution that delivers rich, pre-built, industry-operational features out of the box. And, it offers proven functionality for the manufacturing (process, discrete and lean), retail, distribution, public sector and service industries.
This powerful solution goes beyond the traditional ERP software that manages only the administrative functions of a business (financial and human resources), and incorporates both the administrative and operational management requirements, providing an enterprise-wide view of the organization for well-informed and confident management and decision making.
Microsoft Dynamics AX is a truly global solution that is designed to scale with the growth of a business. It is simple enough to deploy for a single business unit in a single country, yet easily scalable to support requirements for 36 countries, multiple currencies, multiple time zones, multiple languages, and compliance with multiple banking and reporting standards and legislative codes.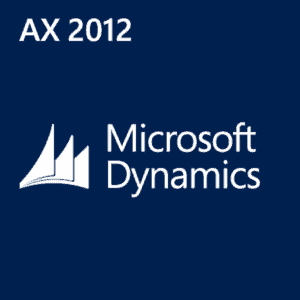 What can Microsoft Dynamics AX do for your business?
Improved Productivity and Visibility:
Familiar, easy-to-use tools that enable employees to work quickly and make smart, proactive decisions.
Deliver the information and analysis tools needed for sound and confident decision-making.
Manage Change and Growth:
Build more profitable supply chain relationships and efficiencies.
Quickly adapt internal processes to meet changing demands.
Compete Globally:
Manage the complexities of a global organization by consolidating and standardizing processes and by providing visibility across the organization.
Simplify Compliance:
Reduce risk and liability associated with corporate governance, regulatory compliance, and customer initiatives.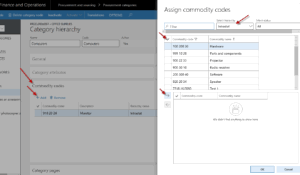 There are so many codes to be concerned with! Some codes are pre-determined and are a part of a system used for freight, tariffs, taxes, import/export, etc. Today, the focus is on Commodity Codes, specifically. A quick Bing search (ok, ok – Google) of 'commodity codes' reveals multiple data sources. Two sources are primary. First…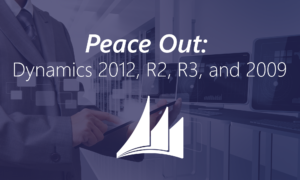 Imagine, if you will, it is 11:36 pm on Thanksgiving evening. You are sitting on your favorite recliner, eyes drooping, ready for bed, BUT… that wacky uncle, zany cousin, and some guy, you are not even sure where they came from, are still hanging around your house. They are loud, noshing on leftovers from a…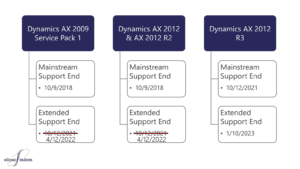 Christmas has arrived early for legacy Dynamics AX Users who are still hanging on to extended support. Extended Support for AX 2009 (SP1), AX 2012 and AX 2012 R2, set to end on October 12, 2021, will now end April 12, 2022. We've talked multiple times in recent years about the subtle prodding from Microsoft,…