Buyers are more informed and have higher expectations than ever, and it's up to your sales team to stand out. Deliver a personable and professional buying experience with Dynamics 365 Sales.
Delivering sales force automation shouldn't mean sales are less personal. When your sales team is equipped with the tools they need to better predict, understand, and meet the needs of a customer, they have more time to add the personal touch that builds relationships. Microsoft Dynamics 365 Sales brings together elements of CRM that empower your business to grow efficiently and intelligently.
What can Dynamics 365 Sales do for your business?
Ready to get a more in-depth view of Dynamics 365 Sales? Contact us to request your personalized demonstration!
Why Dynamics 365 Sales
A typical CRM solution allows sellers the ability to manage a company's relationships and interactions with customers and potential customers, but how do you turn that access to information into actionable insights and meaningful conversations? Microsoft Dynamics 365 Sales goes beyond the capabilities of an average CRM.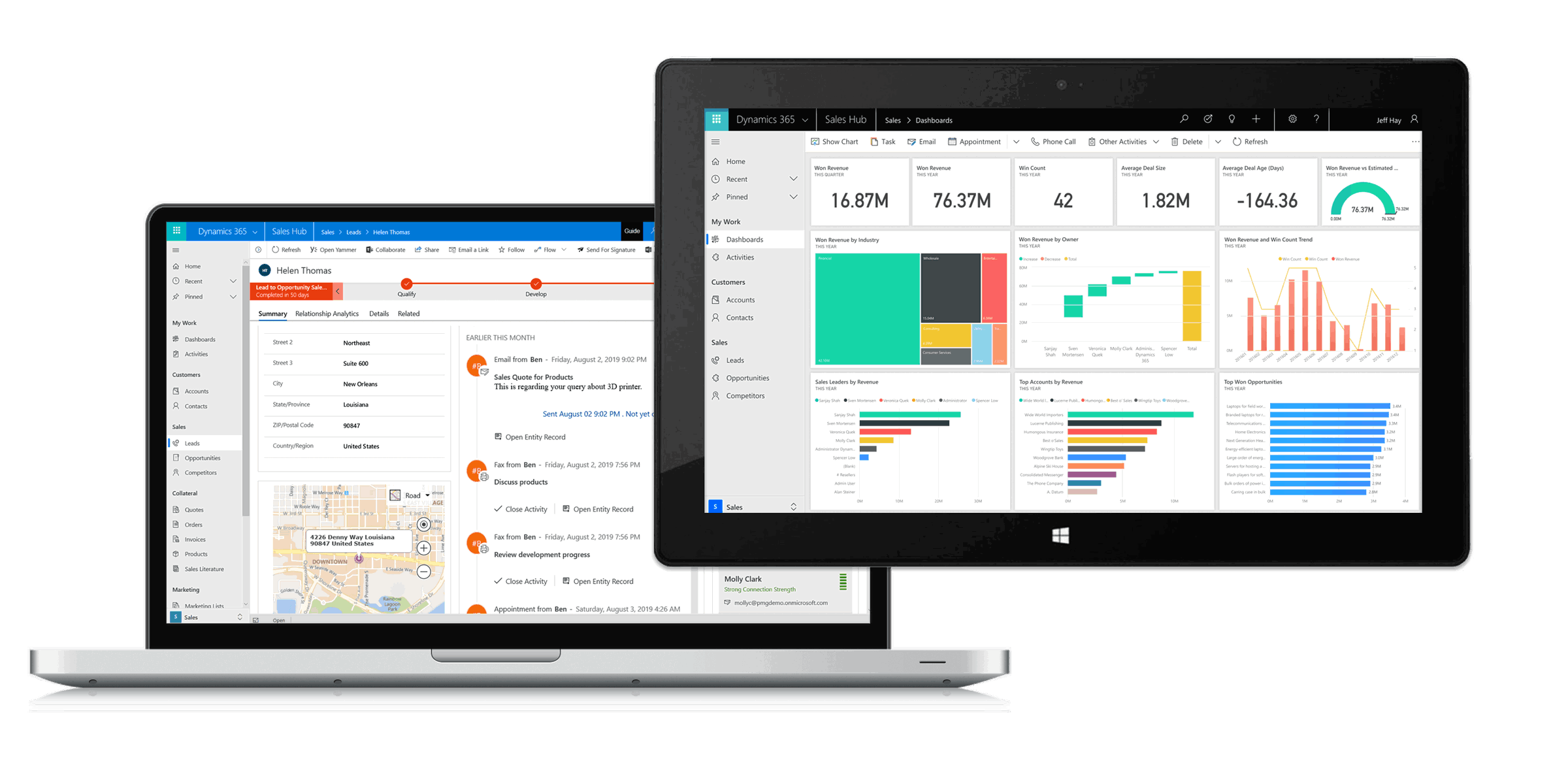 Drive Sales Performance
Convert prospects efficiently with lead and opportunity scoring
Collaborate with colleagues who already interacting with prospects
Utilize automated contextual insights to personalize the sales approach
Uncover prospect and customer needs with Artificial Intelligence
Build Valuable Relationships
Pinpoint valuable prospect insights with LinkedIn integration
Visualize inter-company relationships with interactive org charts
Create and manage sales documents with embedded Office 365 tools
Improve sales engagements and service with survey insights
Improve Sales Productivity
Define sales playbooks to streamline preparation and repeat success
Streamline daily tasks with fully integrated Office 365 applications
Access valuable CRM insights anywhere, anytime, and from any device
Get back to selling by minimizing routine tasks with contextual suggestion prompts