Microsoft Dynamics 365 – Power Pages Joins the Elite Power Platform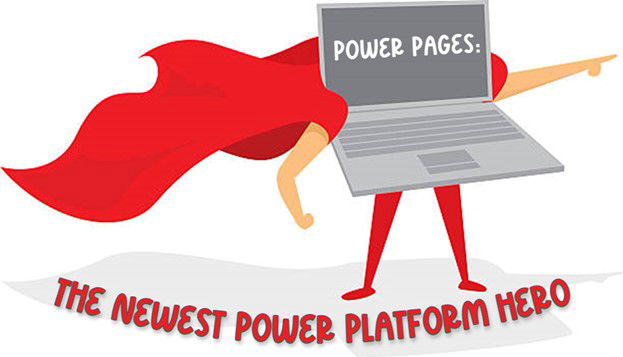 The recent Build event in May 2022, Microsoft announce an epic new tool in the Power Platform family, Power Pages. This is a low code and scalable solution for the everyone to build websites with ease.
There is a Design Studio available for a greenfield approach or get a jump-start with one of the ready-to-use templates to design and publish business websites. This includes the basics of a text page, the ability to add elements like video and images, and a whole lot more.
Microsoft Power Pages: Low Code != Basic
The tool includes access to templates and demo data to help the process along faster. On the Learning Hub, there are guides, tutorials, and videos to accelerate the site to market process and quickly train-up users on how to get the most out of Power Pages.
This new tool goes beyond the basics to provide endless functionality like the ability for permitting, licensing, FAQs, Self-service returns and appointments, supplier onboarding, and vendor support, as examples.
You can explore Microsoft Power Pages today!
This tool is available now in preview and you can get a free trial to build and create right away. Click here to read more and sign-up today. Also, see how it is being used in a true case study with King County, Washington.