Managing Sales Order Holds in Dynamics 365 – Part 1
Today's blog goes over how to use the Sales Order Hold function in Dynamics 365 for Finance and Operations.
Let's consider two very typical business scenarios our customers often encounter:
1. A manufacturing company producing plastic products for automotive industry receives 100 sales order per day.  Customer Service Department enters the orders as the documentation arrives via email, EDI, and phone. However, at the time of the order creation certain conditions and rules are in place which prevent orders from being processed and sent to Production.
Pending customer quality and COA documentation requirements
Credit limit
Wait for a formal Purchase order confirmation

2. Another example might be an online reseller of household products gets most of its 500 daily orders from the website and through their Call Center.  However, various polices and validations were put in place to verify before an order can proceed to warehouse and shipping.
Address validation failures
High dollar amounts trigger a review
Fraud prevention check
Using the manufacturing scenario above, we will go through a typical day in the life of a customer service representative and the manager.  The customer service rep will be known as "Adam" and his manager is "Maria".
Adam receives an email from a customer.  During the process of creating & confirming the sales order, the customer's credit limit had been reached, preventing the order from being processed and sent to Production.  Adam needs to place the sales order on hold for his manager, Maria, to review to get the customer's credit limit adjusted or to discuss the situation with the customer.
To place the sales order on hold, click Order holds on the action pane.
Click New.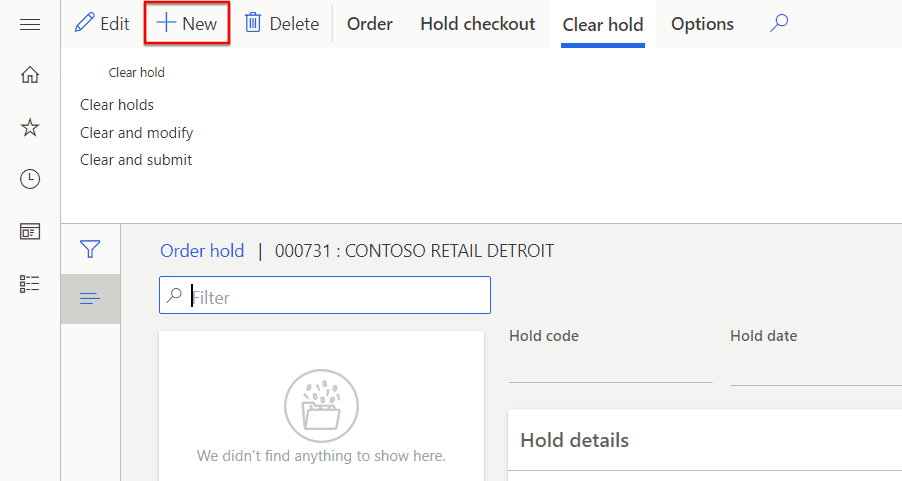 In the Hold code field, enter a code or select a value.  For this example, Adam will choose 'Mgr Review'.  Before saving the record, Adam will add a Hold note so his manager understands why the order is on hold.  The rest of sales order hold process will be performed by Maria, Adam's manager.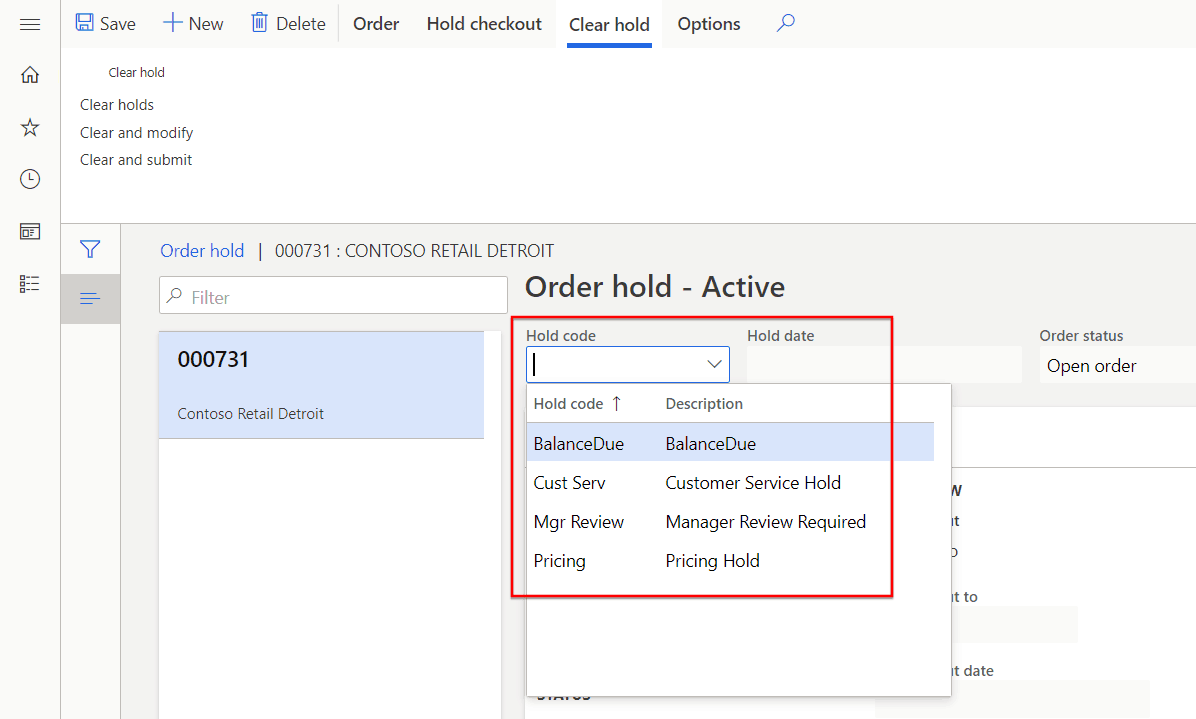 Using the Sales order process and inquiry workspace, Maria can see that there are 2 orders on hold.  She clicks the tile to open the Orders on hold list.  As can be noted from the screenshot below that the workspace also provides other valuable information about the status of sales order, sales lines, shipping status, and so on.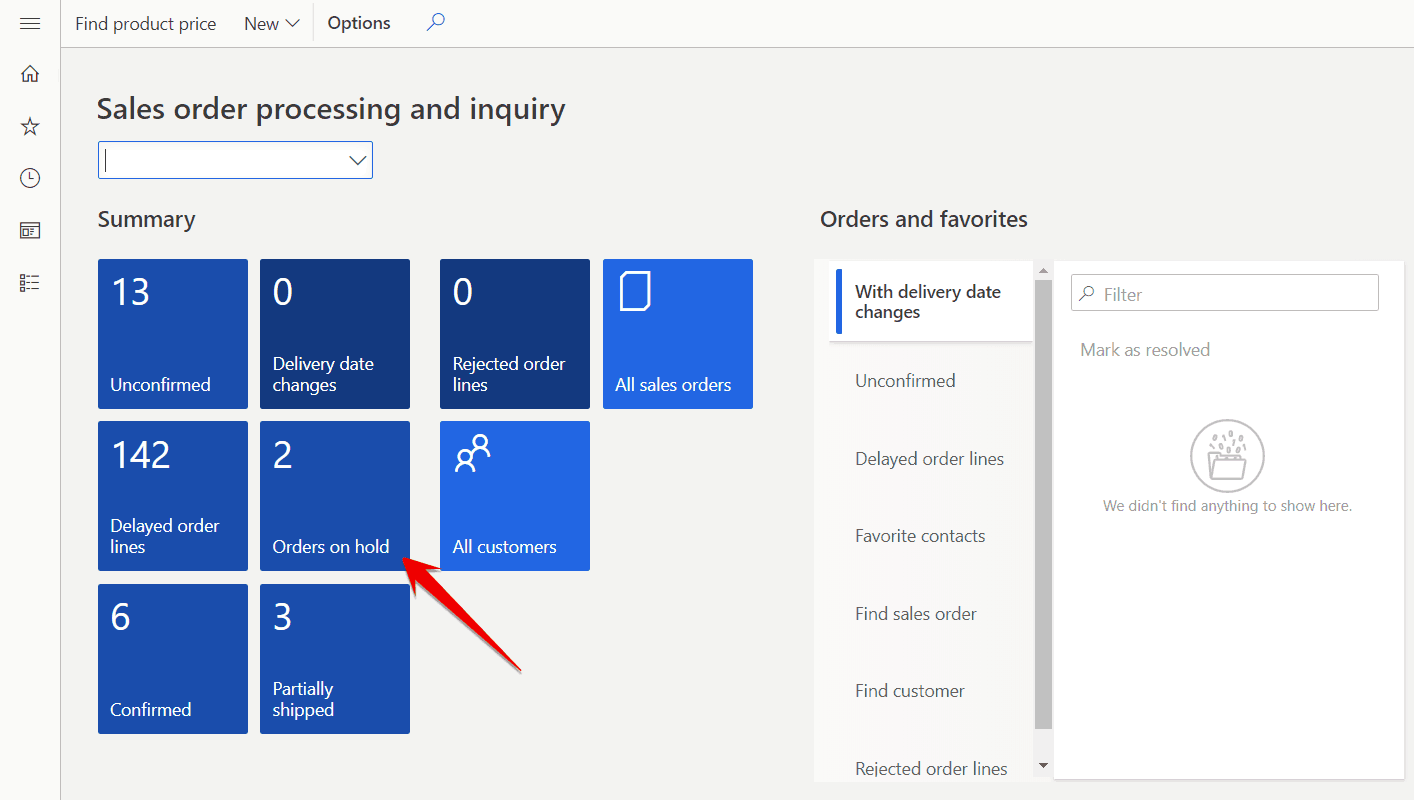 To learn more, check out part 2 (coming soon) of this blog!  Learn about checking out, checking in, and clearing the sales order hold.
Thanks for reading! You may also be interested in…