Managing Per Diem Expenses for a Mobile Workforce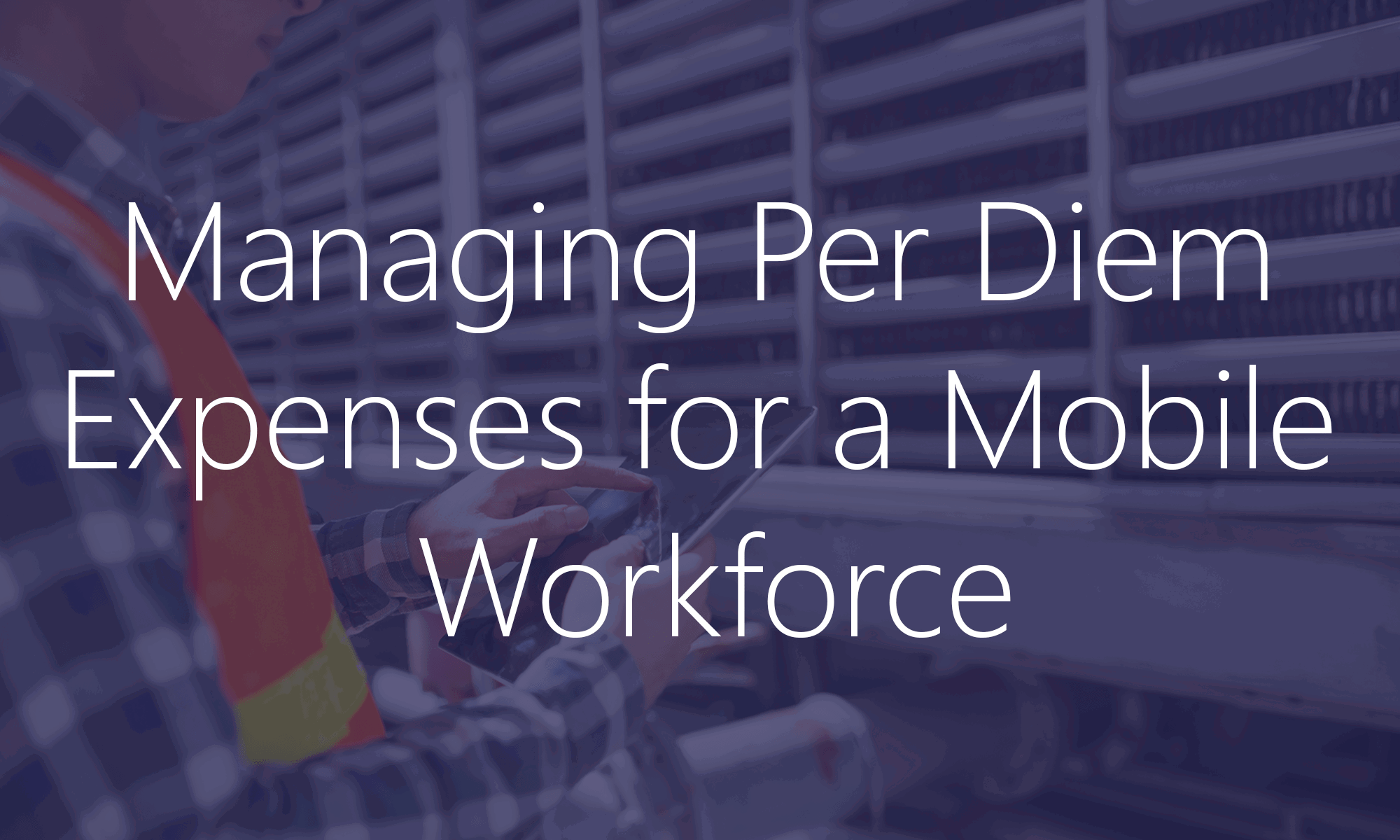 Most companies with employees involved in field service understand the nature of per diem payments. Some are contractual, and some are a matter of company policy.  Does your system manage the rules around your per diem payments? Or does someone in a lonely cubicle have a spreadsheet that determines per diem payments?
As field service operations increase, and the home office shrinks, how safe is it to trust these policies to tribal knowledge? As contractual per diem requirements become more complex, do you really trust a spreadsheet?
Microsoft Dynamics 365 for Finance & Operations not only manages the basics of per diem payments, but allows you to set up tiers, variable rates and complex rules governing them. You can manage them across the enterprise, as well as setting up exceptions based on a variety of variables. As your field team grows – shouldn't your ERP systems add value?