Major Changes to Platform Updates in Dynamics 365 for Finance and Operations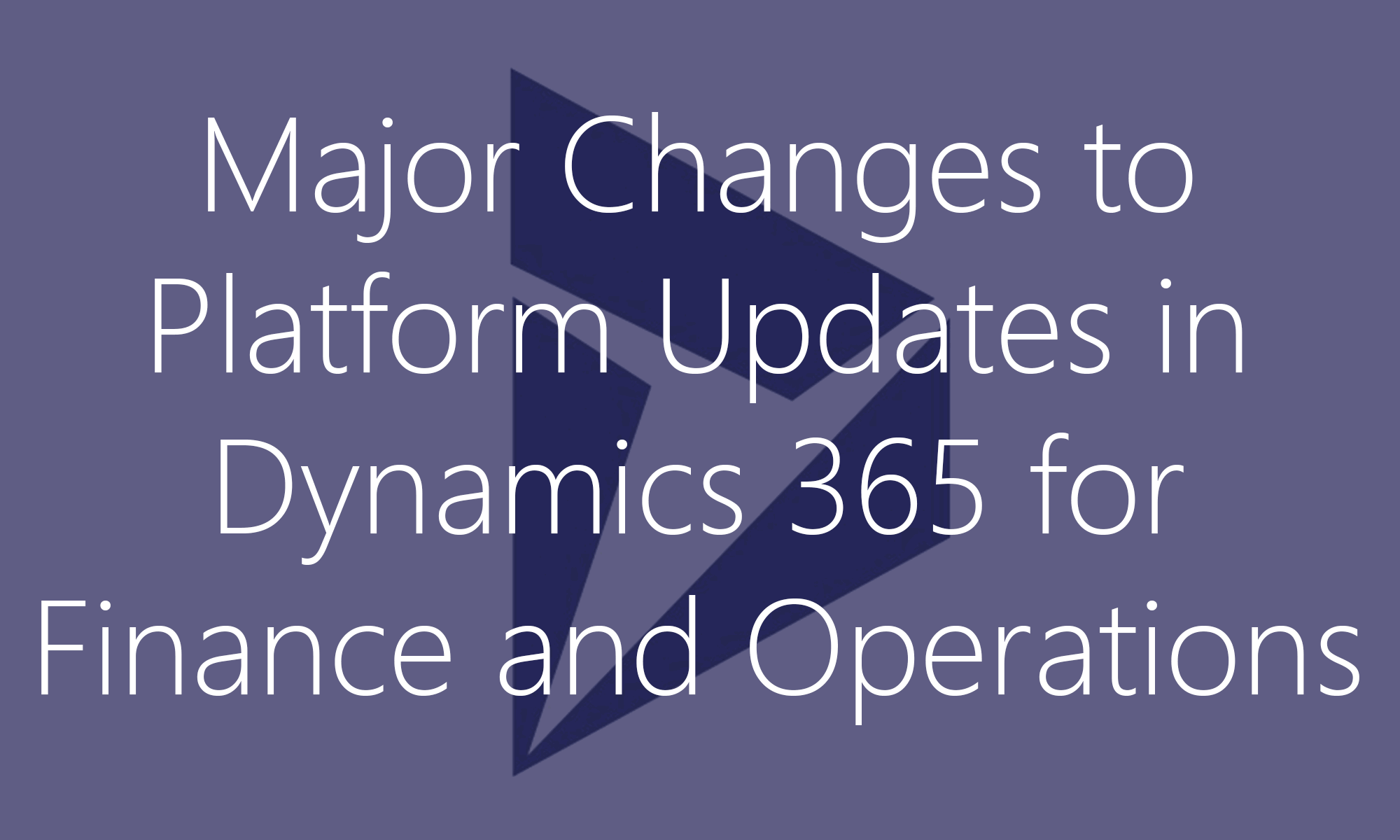 Microsoft has just announced some major changes to the way platform updates are delivered in Microsoft Dynamics 365 for Finance and Operations!
In an effort to streamline the process, Microsoft will begin managing the updates in an automated fashion. This new delivery method will remove the burden of manual updates and ensure that Dynamics 365 for Finance and Operations customers are receiving the latest fixes and improvements as they are released.
The changes go in to effect on April 1st, 2018. Both on-premises and online deployments will be available together. Continual updates will be applied first to the sandbox environment and then applied on production.
Existing Customers
Customers that are currently on platform update 11 (or earlier) will be required to move to platform update 12 on April 1st, and will be managed by Microsoft for all succeeding updates.
New Customers
All Dynamics 365 for Finance and Operations subscriptions purchased after April 1st will fall under the new deployment model