Local, Live, Lottery, & D365: KY/IN User Group Meeting!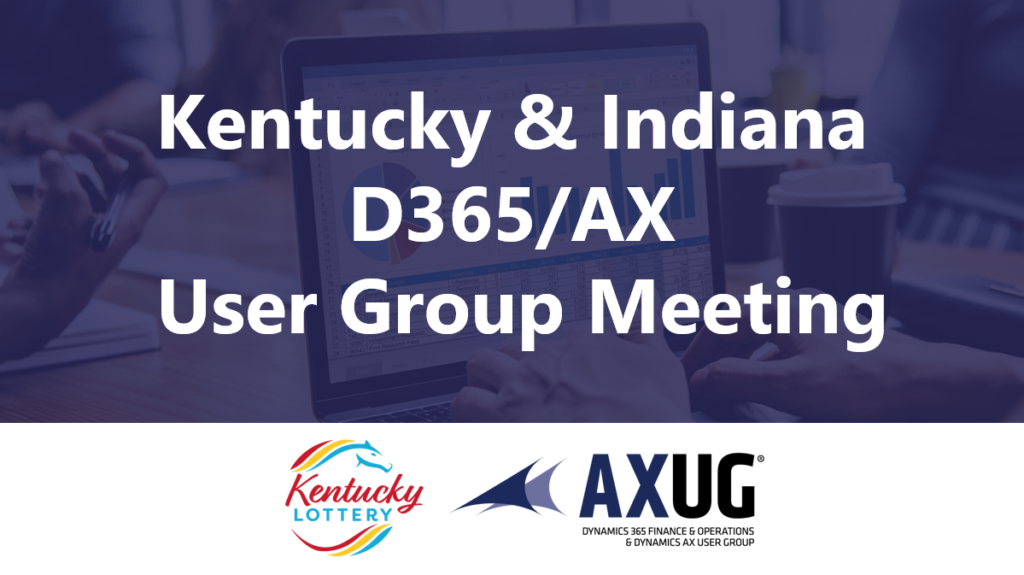 You don't want to miss this next in-person networking event coming up September 28th. One of our favorite customers, The Kentucky Lottery, is kindly hosting a local user group meeting at their downtown Louisville offices from 10-2 EDT. The Kentucky UG is one of the longest running and most organized Dynamics community user groups in the ecosystem and they are being joined by the equally engaged Indiana UG group as well, so we know it will be a worthwhile event!
It is all about the learning
What has been missing in our daily D365 lives since 2020? In-person networking and educational opportunities. This next event with the Kentucky and Indiana chapters of the Dynamics User Groups is jam-packed with both.
First off, it is being held at the Lottery headquarters downtown and site visits are ALWAYS fun. The Kentucky Lottery will be kicking us off with a discussion of how D365 is bringing value to their business. Just a few years ago, Ellipse Solutions, helped them go live, since then they have implemented many modules and matured how they use the system. We can't wait for you to hear this success story!
There will also be industry experts on-hand to share information on other topics that include Subscription Billing and Revenue Recognition (new functionality). If yours is a company that needs flexibility in defining revenue price and schedule, deals with project based accounting, or multi-element orders, this session is a must see.
If that is not enough learning for you, wait, there's more! The last session will fill us in on What's New in Warehousing!
NETWORKING!
The great advantage of this in-person event:
Access to the experts! Ask them questions, pick there brains, get their autographs!
Talk with peers about real-life experiences!
It's FREE!
Got 15 minutes to walk?
Looking for a quick shot of culture, there are a few unique and step worthy statues to view if you need a break after lunch or the event! The Giant Louisville Slugger bat, The Statue of David, and the York Statue, all right down Main Street (almost). You can also pop over to the Muhammad Ali Center!

This is sure to be an action packed few hours to steal you away from your normal day-to-day! We look forward to joining you in Louisville September 28!