Let's Talk Power Rollup (Automate)
Sounds like a snack food (fruit roll-ups 365), although, I don't think you would want to try to eat this.  All joking aside, we recently had a client ask us for a feature enhancement to their Dynamics 365 Sales opportunities and quotes to allow freight charges additionally at the opportunity and quote product line level.  Of course, out-of-the-box freight amounts are included at the Opportunity and Quote level as you can see.  The below examples all use D365 Online version with Power Automate connections to CDS (this month it is now called Dataverse … next month?) required for this solution.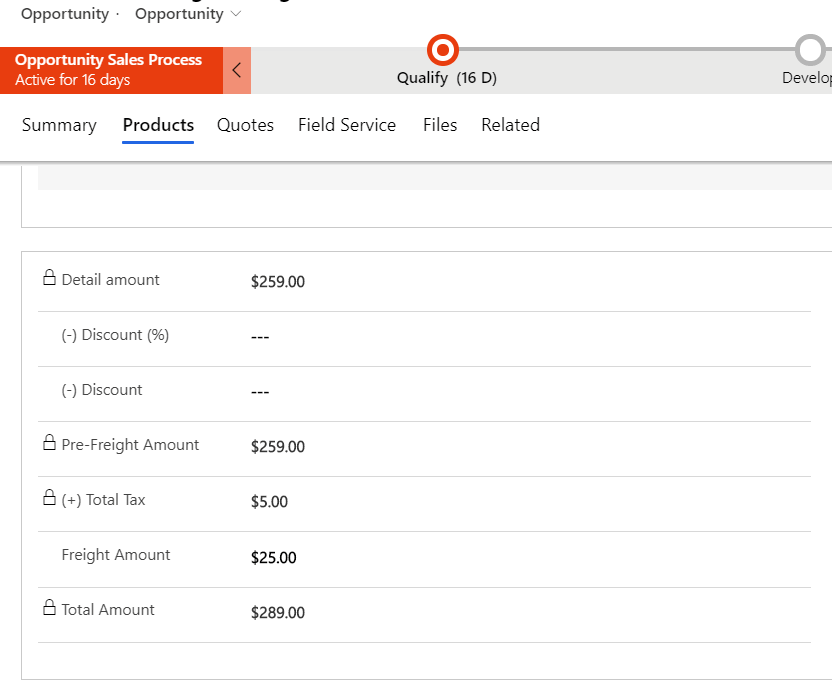 However, our client needed a more granular way for tracking freight amount (charges) for an Opportunity or Quote. We can easily create some new currency fields for them at the Opportunity Product Line level to capture these currency amounts.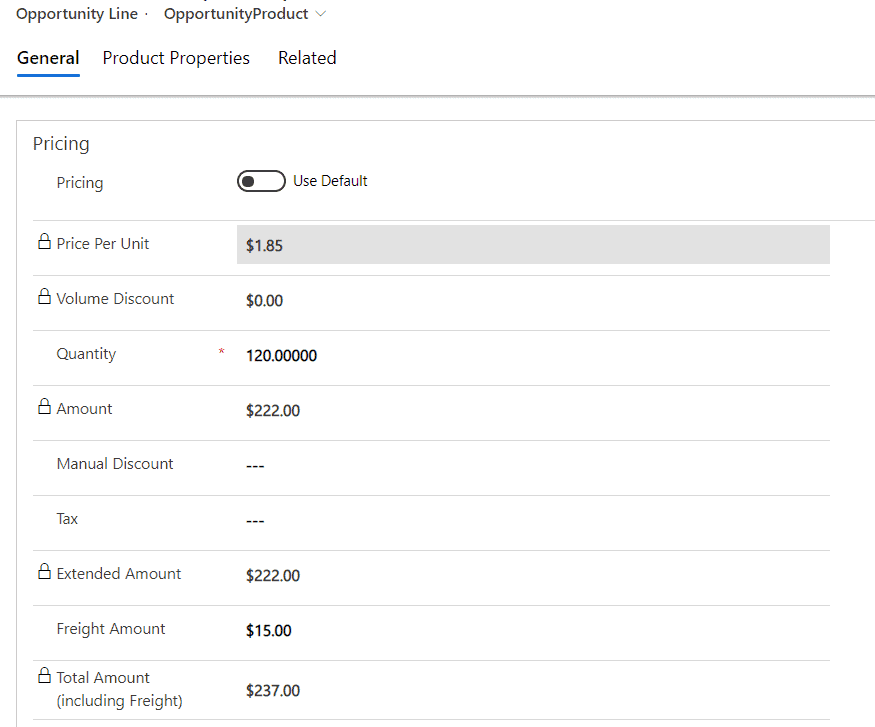 These fields can now be provided to the user in the Edit Inline Views on the Opportunity or Quote itself so that the user can easily see the freight amounts and totals for each product line.

But…what about totaling up the freight amount from each product line and bringing that value up to the Opportunity or Quote level in the out-of-the-box freight amount field.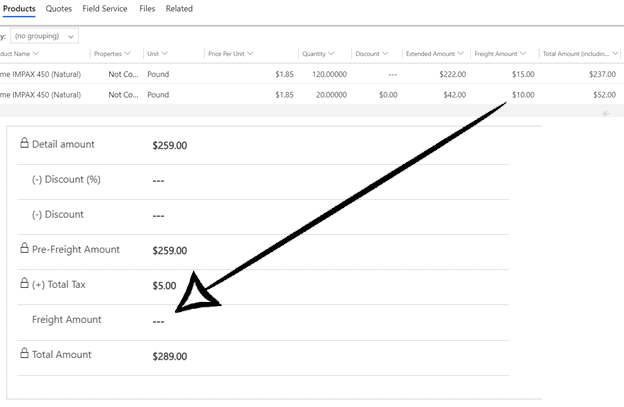 You could use rollup calculated fields here and this solution would work, however, another option is to use Power Automate to sum up all the product line freight amounts for you and store this value in the out-of-the-box freight amount field on the Opportunity or Quote.  This will also allow for all the other built in calculations for the opportunity to still function.
Here we can use a Power Automate flow to be triggered whenever an opportunity product line is created or updated to get a list of all of the product lines.  The flow can then sum up the freight amounts using the add function(fx) and a couple of variables, then write the total value back into the opportunity freight amount field.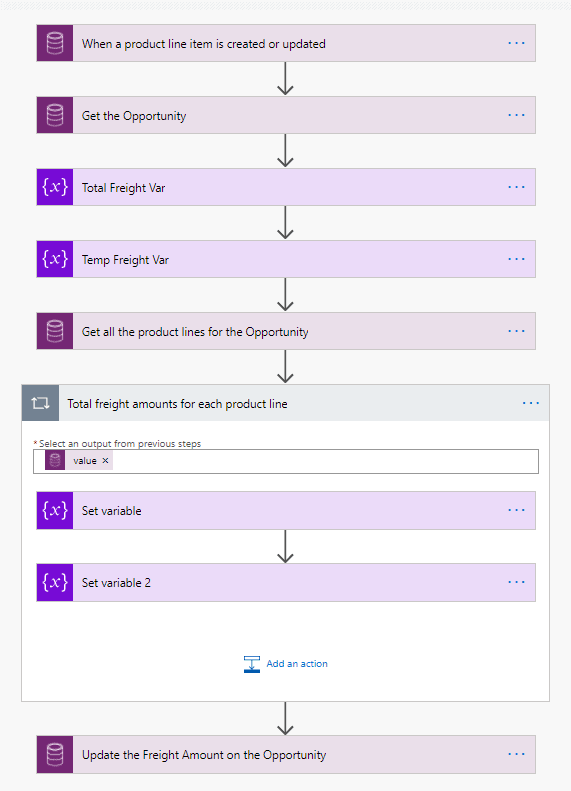 Now we can see that the freight amounts from the opportunity product lines have rolled-up to the opportunity out of the box field freight amount.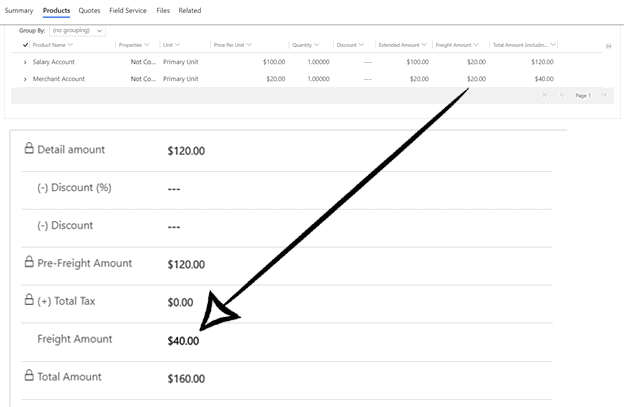 Thanks for reading! You may also be interested in…