The Importance of an Easy-to-use ERP in Plastics Manufacturing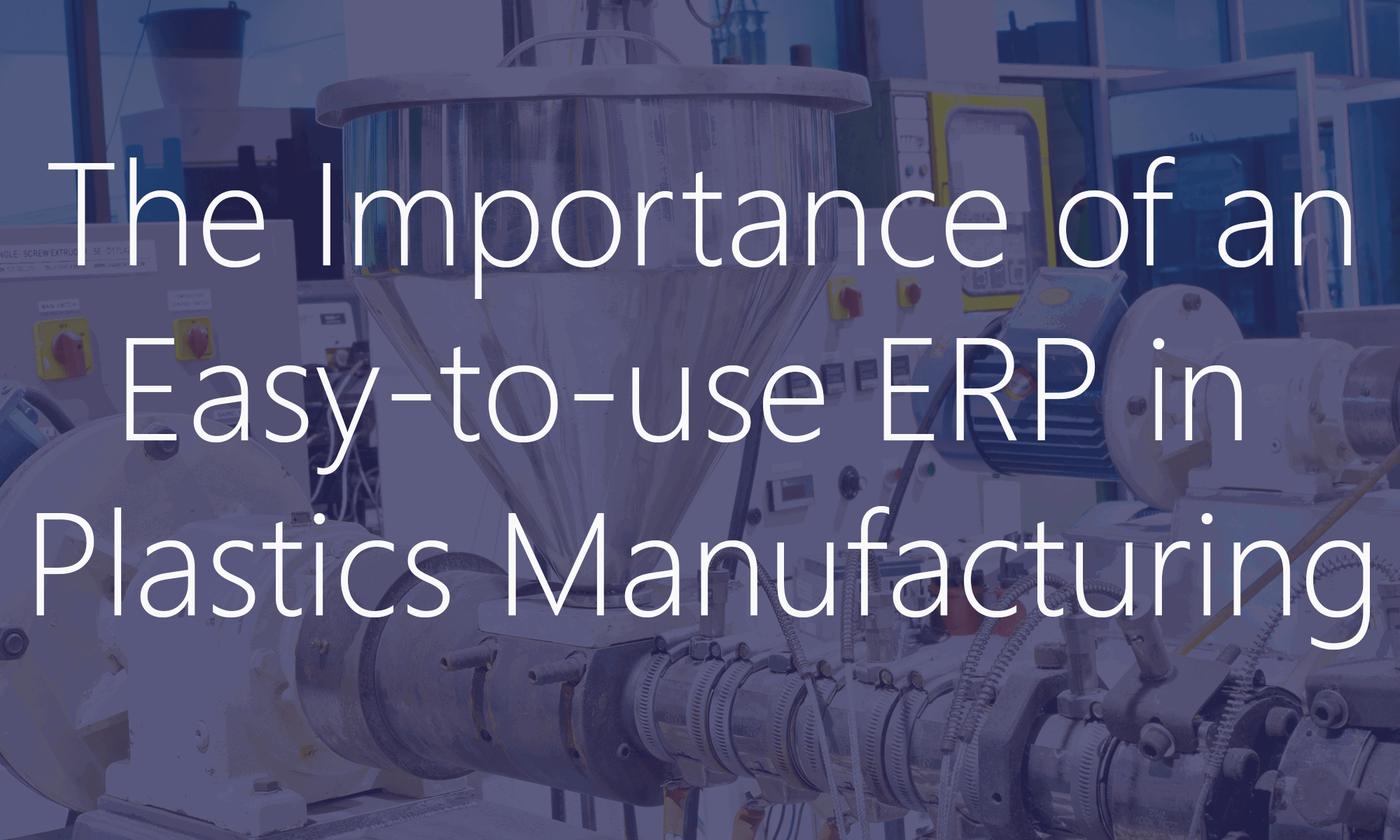 Full featured, consistent and easy to use? Good to have ERP goals, right? But, are they mutually exclusive?
You've outgrown your current Plastic Manufacturing ERP system. Processes have also become more complex and it's time to evaluate ERP systems that will not only consistently support these processes and functionality but also be simple to use. The challenges:
It's a common dichotomy – full featured, complex processes, yet, easy to use
How to train not only your current staff but also, new personnel due to turnover, organic growth, or acquisition
Instructor led training is not a scalable model
Even after training, not everyone follows the same process
Microsoft has a history of providing tools to make users lives easier. It also has a history of developing training and videos that are exceptional. As a Microsoft partner, we can honestly say that Microsoft gets training.
Whether your business involves extruding, molding or thermoforming, having a productive workforce is important. And, it must support the realities of turnover and growth while also maintaining consistency.
Dynamics 365 for Finance and Operations leads in this area through its use of Task Recorder and Task Guides.  Wouldn't it be nice to record all the steps with helpful notes and a context sensitive cursor to actually guide users through common tasks and ensure the same process is consistently followed? This is exactly what you get to handle repetitive and important tasks like:
HR – e.g., Employee Onboarding
Procurement – e.g., Buying Resin – Purchase Order, Receiving
You get the idea…
For the full post on creating Business Process Models to record and publish Task Guides, see these two posts here:
https://ellipsesolutions.com/intro-task-recorder-bpm-dynamics-365-operations-part-1/
https://ellipsesolutions.com/intro-to-task-recorder-and-bpm-in-dynamics-365-for-operations-part-2/