ICYMI: Microsoft Inspire 2019 Takeaways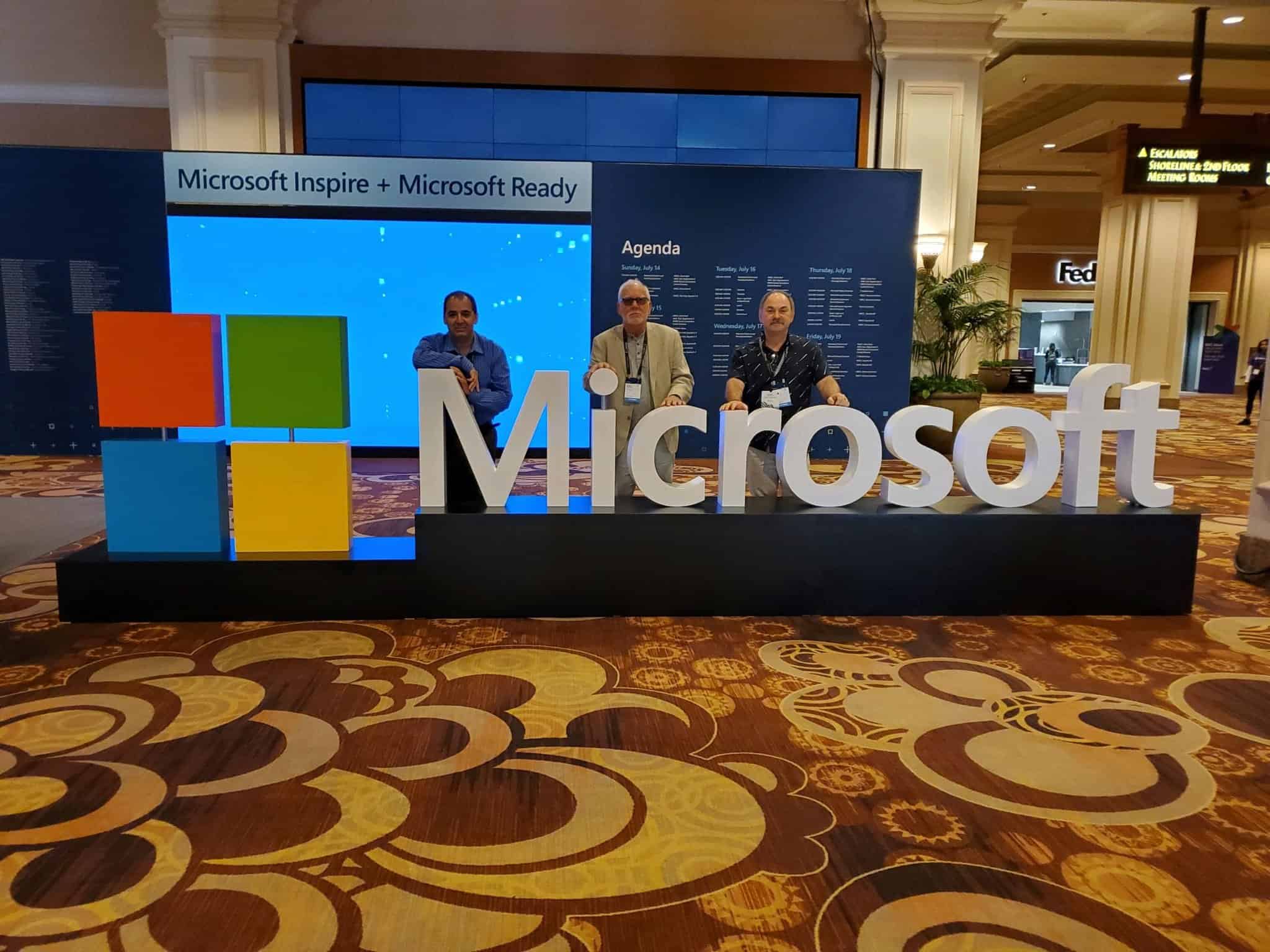 Last month, Microsoft held their annual Partner conference in Las Vegas where it averaged around 110 degrees during the day. As is tradition, the top brass from Redmond sought to energize the channel. Once again, Microsoft identified Dynamics and Business Applications as one of the main areas of growth and innovation for their customers.
Within that market space, Microsoft identified 4 main areas of rapid advancement:
"Out of the Box" AI Applications
The Common Data Model with unified data access
New "Mixed Reality" data application models
The "Democratization" of Application Development
Artificial Intelligence
Artificial Intelligence held the interest of many as Microsoft stressed that Dynamics customers have the easiest access to its benefits RIGHT NOW.  The advent of Power BI and machine learning have put Dynamics customers in a position to stop talking about theoretical capabilities and start facilitating multiple everyday business cases.  You own it, you can use it.
Common Data Model
Due to the use of the Common Data Model across Microsoft's entire Business Application stack, the walls between data silos are coming down.  The old ideas of management being hamstrung in their search for useful intelligence by disparate data models are disappearing.  Not only are the AI tools ready to access multiple sources, but the CDM reduces the need to do so.  Exciting times for business intelligence and data integration.
HoloLens
Microsoft's new HoloLens technology is among the most exciting innovations we saw at the Conference.  This mixed reality solution allows for people in the field to seamlessly learn, communicate and collaborate with geographically separated communities in ways we could only dream of a few years ago.  An entire community of business ready applications and industry solutions for Dynamics customer has sprung up, you owe it to yourself to check it out here: https://www.microsoft.com/en-us/hololens.
PowerApps and Flow
Dynamics customers also have the advantage of immediate use of PowerApps and Microsoft Flow.  This allows non-programmers and day-to-day business users to create simple apps they need to save time and accelerate basic business processes.  This "democratization" of the development process has been one of Microsoft's goals for a long time, and Dynamics users are in the unique position of leveraging this technology now.
What's Next
As you can see, this is a great time to be a Dynamics customer.  It's time to take advantage of Microsoft's massive R&D investment in this solution set.
New licensing models for Dynamics were also announced, but not fully fleshed out. Things will be changing once again this October. As we mentioned in a blog while the conference was still ongoing, Finance and Operations licensing will be splitting into "Finance" and "Supply Chain Management". What exactly this means, especially for current customers, is unclear at this time. Make sure to sign up for the "Licensing" portion of our upcoming Upgrading to Dynamics 365 webinar series with AXUG on September 26th where we will share the latest updates.
Lots of news, lots of innovation and lots of heat in Las Vegas!
Thanks for reading! You may also be interested in…