How Does Microsoft Dynamics 365 Stack Up Against Other ERP Solutions?
Microsoft Dynamics 365 launched in 2016, promising a seamless harmony of Dynamics AX (ERP), Dynamics CRM, and other Microsoft peripherals. Initially there was pushback around the new solution being cloud-based, despite the new technological advances enabled by Azure. In present day, Dynamics 365 Finance & Supply Chain has propelled to the top tier in relation to ERP user experience and satisfaction with the product – equal to or above competition in either enterprise ERP space that includes SAP, Oracle, or mid-level products such as Infor, Epicor, or Sage.
D365 is arguably the most beneficial and practical ERP system on the market today. Seeing as it is a user-friendly software solution, it allows for reliable access on any device, easy customization, seamless transition with CRM, reduction of technical costs, and added overall productivity. That being said, let's dive in a little deeper and analyze Dynamics 365 performance since its launch, as well as how it compares to other ERP offerings.
User Experience
Let's talk about you guys, the Users. Customers have, and continue to experience, issues with legacy systems. It was found that most legacy systems hindered room for improvement and many businesses were not able to gather sufficient insights due to inadequate or disjointed and siloed data. Various older ERP applications are failing because they simply were not designed to last forever and are not able to support modern business processes.
As we mentioned above, Dynamics 365 has quickly built a reputation as a user-friendly solution. In fact, SoftwareReviews (by Info-Tech Research Group) rated D365 number one in "Usability and Intuitiveness" for Vendor Capability Satisfaction in their 2020 Enterprise Resource Planning Data Quadrant Report.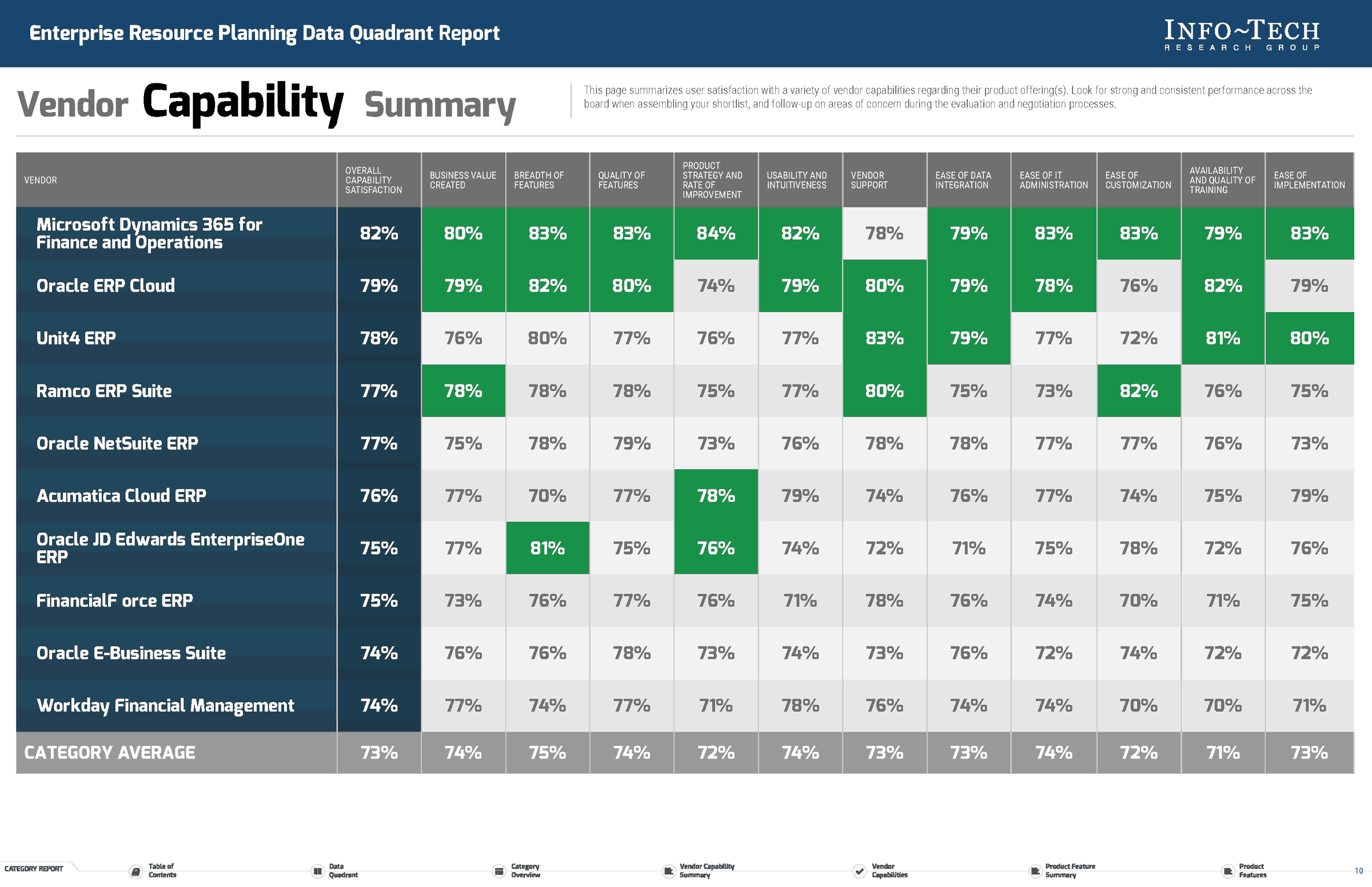 Many legacy users have switched to Dynamics because it allows for easy access from the cloud, with high-quality capabilities encompassing all business departments. While prior versions of Dynamics AX achieved a familiar "Microsoft" feel, Dynamics 365 has built upon that base familiarity with even more key functionality and accessibility:
Mobile Friendly, Browser-Based Accessibility
Dynamics 365 offers many different mobile apps for various departments of the software (from HR to Finance, and spans through Retail, Warehouse, Manufacturing, etc.). Microsoft wants to make sure customers are able to use the software anytime, anywhere – through any device. Making the user interface dynamic, scalable, and accessible via web browser allows for easy use of the software on phones and tablets.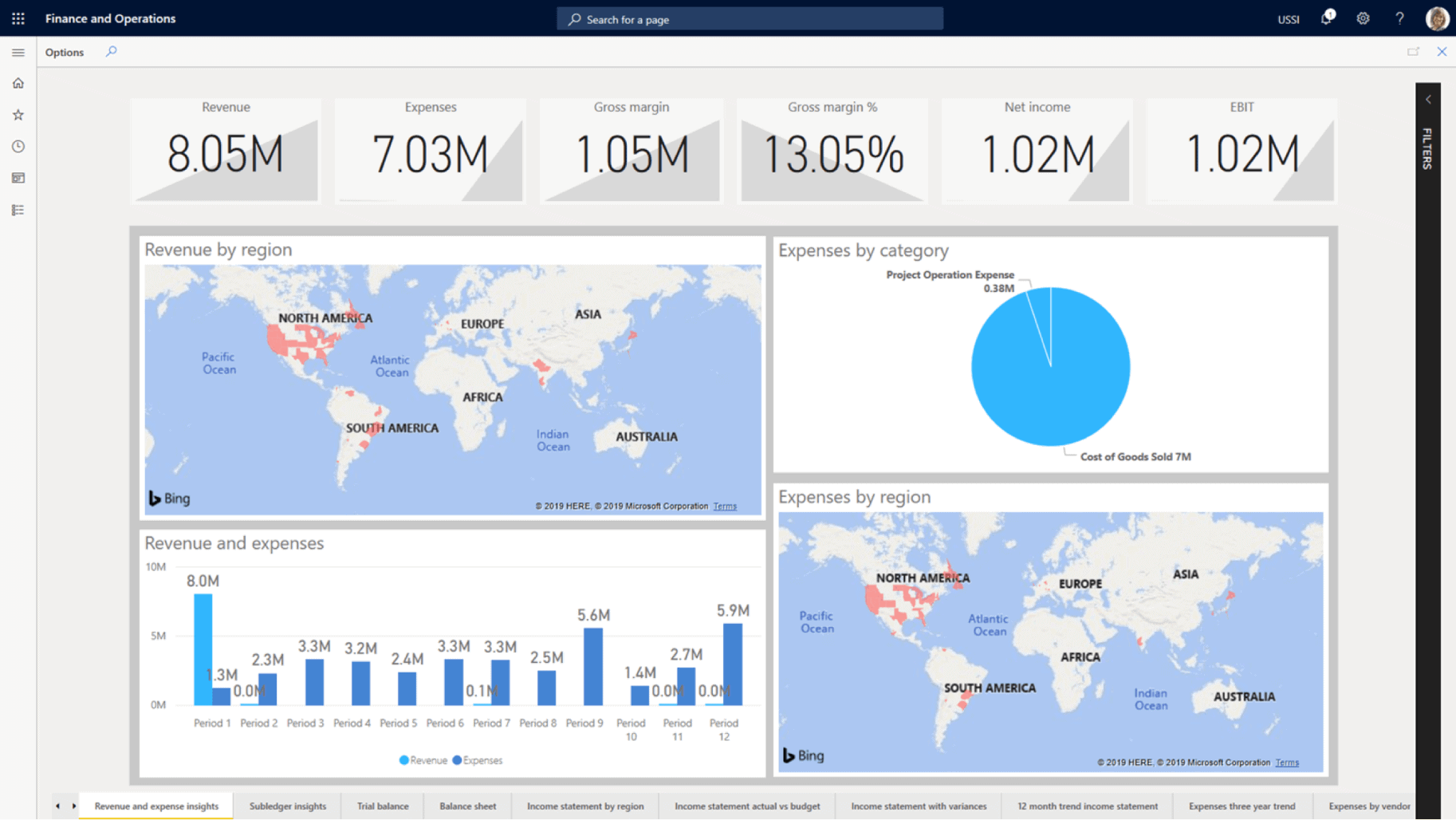 Custom Dashboard and Personalized Workspace
The software contains a custom dashboard for full user control. The dashboard includes an organized compilation of view lists, charts, web resources, iFrames, and organization insights. Along with the dashboard, customers are given a personalized workplace that allows for quick User adoption.
Task Recorder
The Task Recorder was available on legacy versions of Dynamics AX yet it was taken to the next level by being integrated directly into the application. The Task Recorder enables customers to record their work and share it with others, making it a very helpful user-training platform. If you are interested in learning about the task recorder, check out our blog posts on the functionality:
Intro to Task Recorder and BPM in Dynamics 365 for Operations (Part 1)
Intro to Task Recorder and BPM in Dynamics 365 for Operations (Part 2)
Capability and Scalability
The modules, or building blocks, of Dynamics 365 easily communicate with each other on one platform, bringing ERP and CRM closer than ever. With flexible licensing options, Users can purchase any of these applications as they see fit without worrying about running into scalability issues down the road. The introduction of the Common Data Service has made it possible for seamless flow of data throughout Dynamics 365, meaning data isn't stuck in silos across multiple applications and integrations.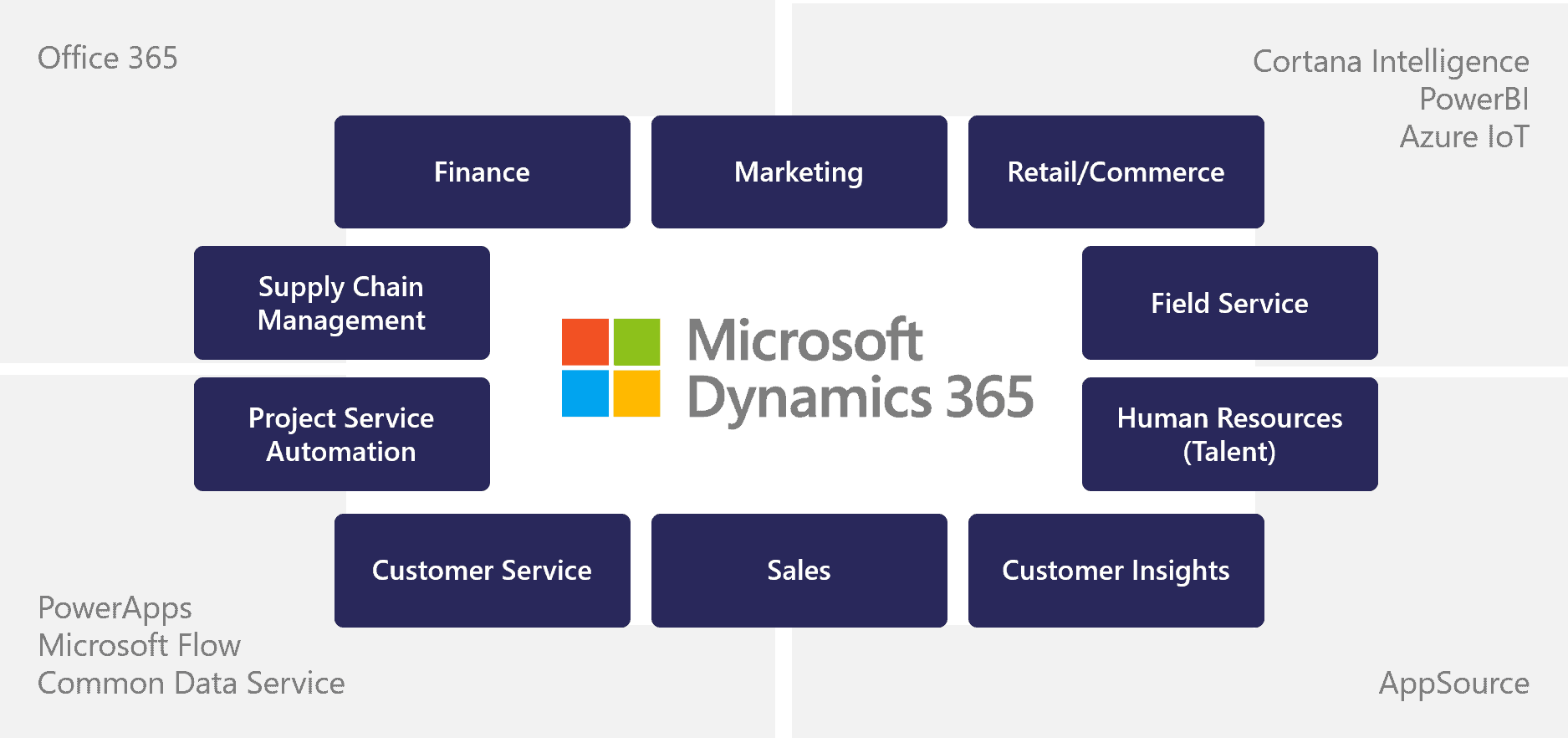 SoftwareReviews also named D365 as the top ERP solution in the category of "Business Value Created" in their 2020 Enterprise Resource Planning Data Quadrant Report, meaning that Microsoft has created a very cost-effective, successful ERP that goes above and beyond meeting customer needs and preferences. The same review site also ranked D365 F&O first in the "Breadth of Features" classification, showcasing Microsoft's ERP product as a feature-abundant software solution that allows users to efficiently execute varied sequence of tasks.
Return on Investment
Microsoft has also created a new, valuable, and unique feature that is a game changer in the enterprise ERP world. One Version allows for up to 8 "updates" a year, so that customers can always have access to the latest functionality and tools as opposed to missing out on features while waiting for major and costly upgrades. With other large ERP's, users update their software every few years, causing substantial expenses which are up to 30% of the initial implementation cost. According to the latest ERP Technology Value Matrix by Nucleus Research, that named D365 to be one of the leaders in the ERP space, "The program (One Version) has been successful in keeping over 80 percent of cloud customers running on recent releases of the applications, but still giving customers flexibility on adopting new capabilities."
Overall, Users will notice the high return on investment with Dynamics 365 handling their ERP needs. Forrester interviewed and analyzed companies that replaced their outdated and inefficient ERP with Microsoft Dynamics 365. It was gathered, based off the interviews, that organizations have about $46.8 million in costs and $74.9 million in quantitative benefits, so the net income is roughly $28.1 million and an ROI of 60%.
In Conclusion…
Microsoft has proven themselves to be one of the top leaders and one of the best of the modern, cloud-enabled ERP world.  They offer arguably the most forward-thinking ERP on today's market; shining in reports by Forrester, Software Reviews, and Nucleus Research. Dynamics 365 guarantees a user-friendly experience, a cost-effective and efficient platform, and a fully up to date ERP. Microsoft has created such an advanced, modernized ERP that has taken the world by storm. As a final thought, it really shouldn't be surprising SoftwareReviews found that 84% of Dynamics 365 for Finance and Operations Users are likely to recommend it to colleagues evaluating ERP solutions…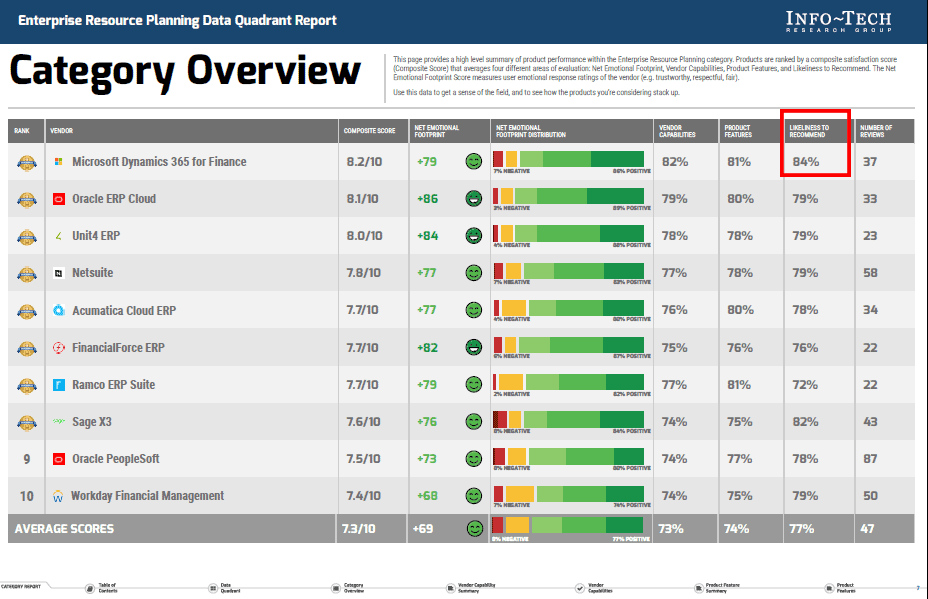 Thanks for reading! You may also be interested in…