Having Fun With Dynamics 365 Workspace Personalization
Occasionally, we get requests from customers to help create dashboard metrics and content that might help a key set of users accomplish their tasks and responsibilities more effectively and efficiently. These are managed well through the workspace functionality available within Dynamics 365 for Finance and Supply Chain Management
This blog post addresses one such request on how to use user customizations to display tile or list based information related to user activities.
The method described below is applicable across all data sources across the application. This example will show how to create a custom workspace with tiles showing user specific open activities, completed activities as well as a breakdown of their activities and all other open activities.
1. Please start by navigating to the activities form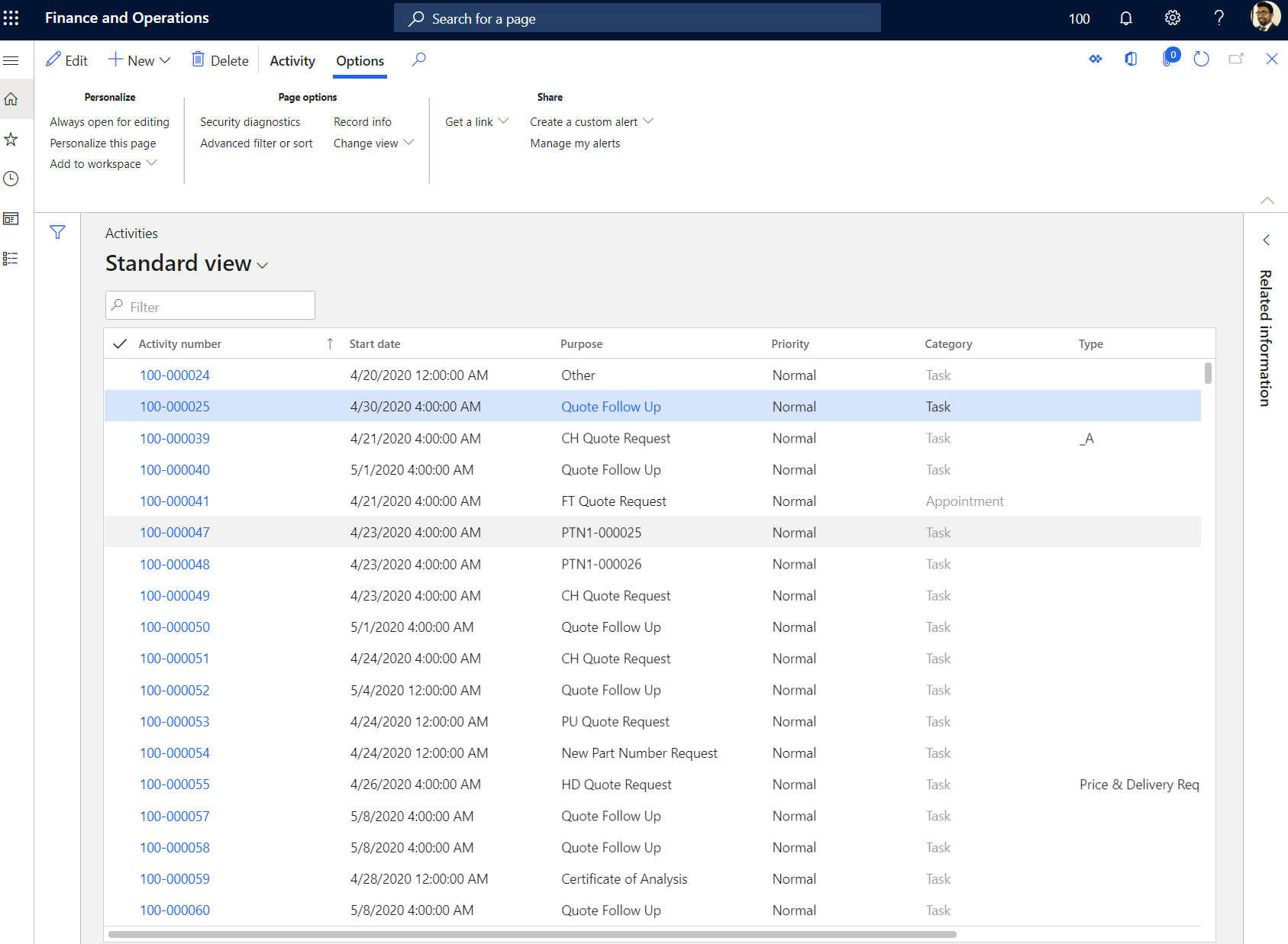 2. Then create a specific view that caters to all open activities by filtering the closed column

3. Next save this view as Open activities – it can be published for user organization-wide or just for personal use.

4. Similarly, a filter can be utilized for other scenarios such as my open activities. Proceed to save this view as my open activities and likewise for my closed activities. In addition, some of these views might already be available out of the box, so it might be worthwhile checking for those first.

5. Next, create a custom workspace since activities do not have a workspace natively liked to it. Right click on the default dashboard and choose the "add a workspace" option. Once the workspace has been added, select and personalize the name to the desired title, for e.g. Activities. In case you have any existing workspace, which are used by default, this step can be skipped.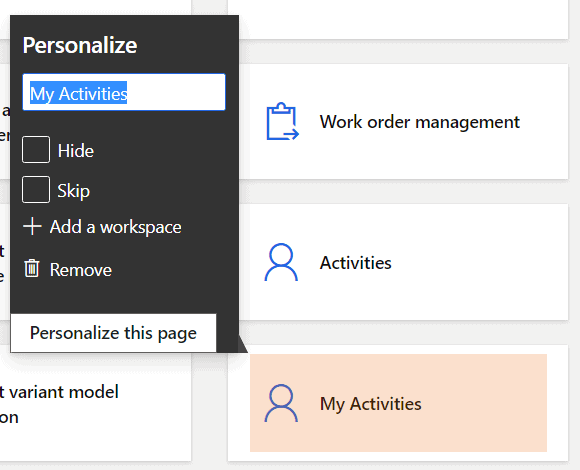 6. Returning to the new view, select the "add to workspace" option under the Personalize tab under the options tab and choose the new workspace and the tile for presentation.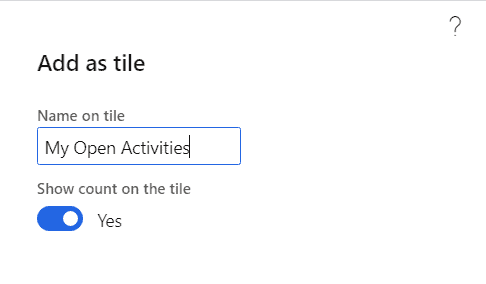 7. Should the requirement be to create a list view displaying all of the open activities, upon adding to the workspace, choose the List option and select the simple or tabular route depending on the number of columns needed.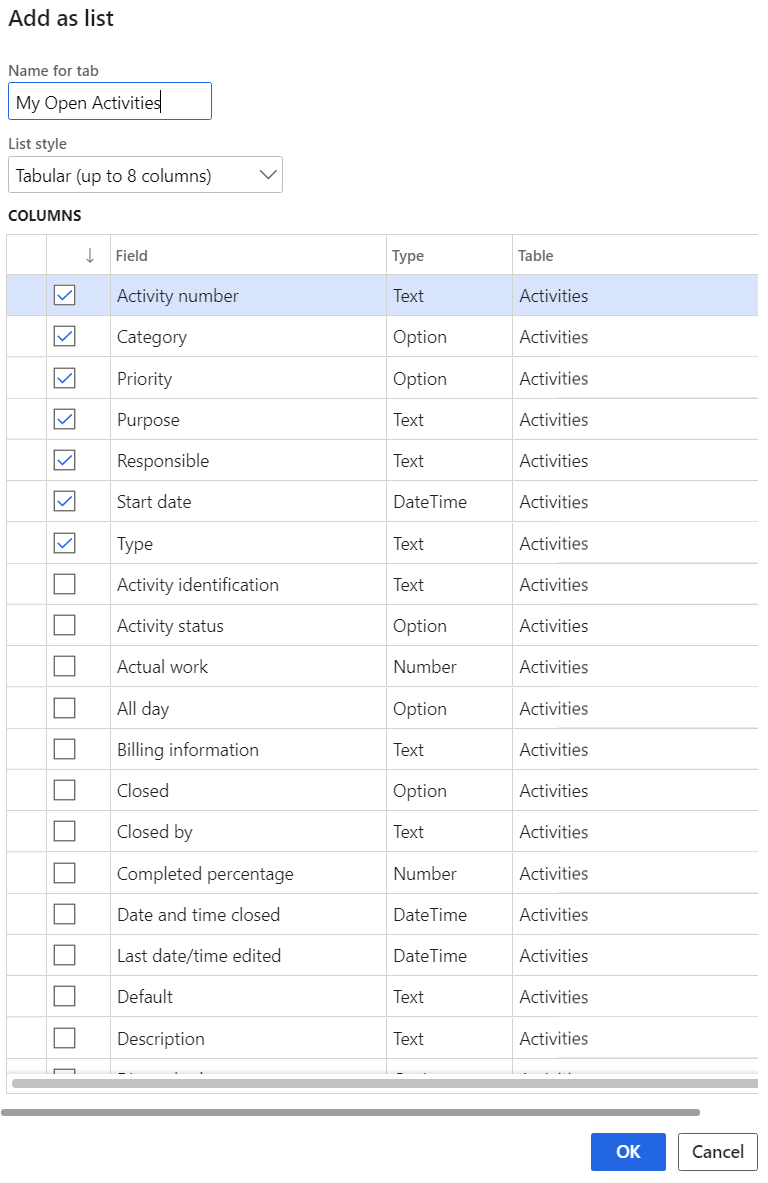 8. This will add the necessary user customizations to the workspace. If desired, one can also customize the section titles through the personalization options and re-arrange tiles as necessary.

Thanks for reading! You may also be interested in…