Managing Product Returns in Plastics Manufacturing using Dynamics 365 for Operations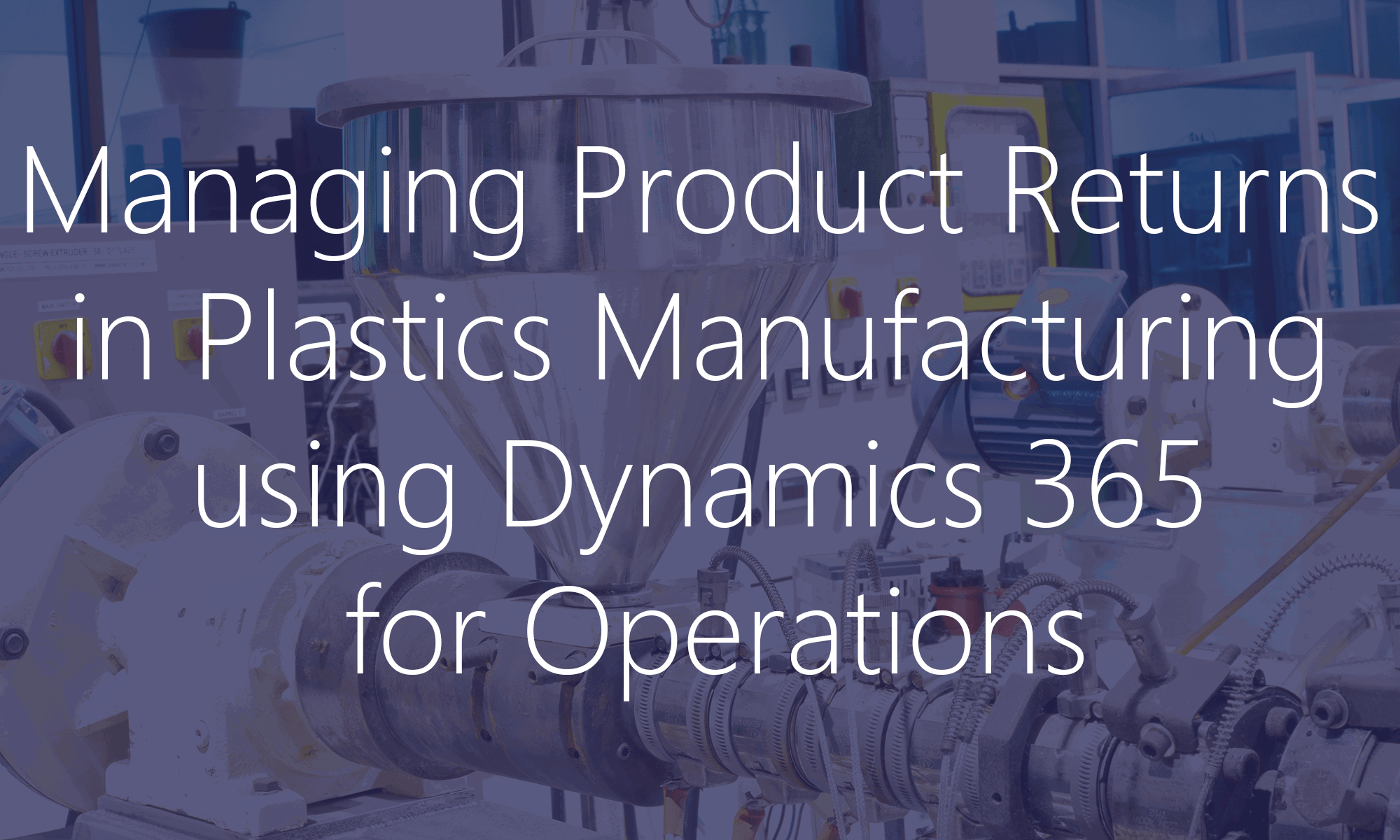 Returns are a fact of life in Plastics Manufacturing. Without an ERP in place returns are generally manually managed taking into consideration both the financial business rules and receiving process.
Whether you manufacture sheets and films or molded plastic parts, Microsoft's Dynamics 365 for Operations provides this by:
Easily creating a Return Order
Linking this back to the original sales order
Then, when the item is received:
Identifying the affected lines and quantities
Assigning a disposition code, for example:

Credit
Credit only
Replace and credit
Replace and scrap
Return to customer (item is rejected)
Scrap
The codes are used to handle the variety of ways that the return will be processed internally and financially.
The process is not only straightforward, but also thorough. This is one of those non value added tasks that impacts customer experience and satisfaction and needs to be handled quickly and accurately and Dynamics 365 delivers on both fronts.
To see a step-by-step guide on how to create a return order in Dynamics 365 for Operations, check out our full blog post – The Preamble to Return Orders in Dynamics 365 for Operations