Great News! Ellipse Solutions is an Approved Fast Track Partner
Have you heard the latest and greatest as it pertains to Fast Track implementations? Microsoft Dynamics 365 implementations are getting a 2021 upgrade of their own; a shift in the Fast Track program is opening more opportunities for businesses implementing D365 to get Microsoft level support during their implementation project. This program builds on basic project management fundamentals and allows more customers access to seasoned resources.
Background
Fast Track is a program designed by Microsoft to support a customer's implementation journey. It is dependent on the customer's annual licensing investment (must be over $300K).  If qualified, the customer will be assigned a Microsoft Fast Track Engineer who will work side by side with the customer and their partner during the implementation process.
The Big News for Ellipse Solutions
The big news is the addition of a new Fast Track tier in which Microsoft is training select partners to act as Fast Track liaisons for implementations in the $100 -$300K range. The Fast Track "Partner Architect" (PA) is assigned separate from the customers project partner and the PA will be using the Microsoft "Success by Design" (SbD) framework to work with the customer, partner, and a Microsoft Fast Track architect to ensure project success. The goal, as it is with all Fast Track engagements, is to communicate early, detect risks and issues, prepare go-live plans, and execute a successful implementation. This is all done in a Fast Track structure that will complement the Customer/Partner project plan.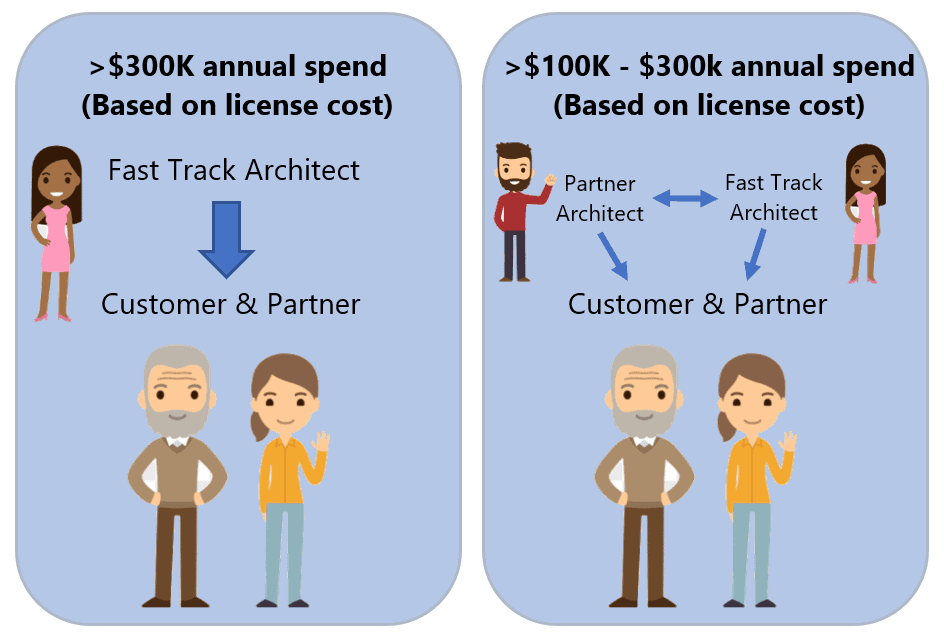 One highlight of the program is the access to the Microsoft resources. For instance, as the project is being formed and product gap analysis is identified, this information is shared with Microsoft program managers. These are the folks involved in on-going development and can identify a future match in the product gap with upcoming D365 release waves. This type of telemetry can help avoid unnecessary development or ISV cost.
We are proud to announce that Ellipse Solutions is one of the first partners accepted to lead SbD in this new tier of the Fast Track program. It looks like 2021 is shaping up to be a strong year for more efficient migrations and implementations, therefore fueling more D365 success stories!
Mikhail Roytman, Partner at Ellipse Solutions, shares his perspective on this obvious journey for the organization;
"It is a natural transition to the Partner Fast Track program for Ellipse Solutions as everyone on our consulting team is a veteran of multiple Dynamics 365 projects.  Being able to work with the customers yet having a direct line to Microsoft Fast Track engineers and additional monitoring tools is a huge help for Dynamics projects becoming available through this new Partner Fast Track initiative."
If you would like to learn more about how your organization's move to Dynamics 365 should proceed, check out our Dynamics 365 Implementation Discovery.
Thanks for reading! You may also be interested in…