Following the Path: Microsoft's Artificial Intelligence Journey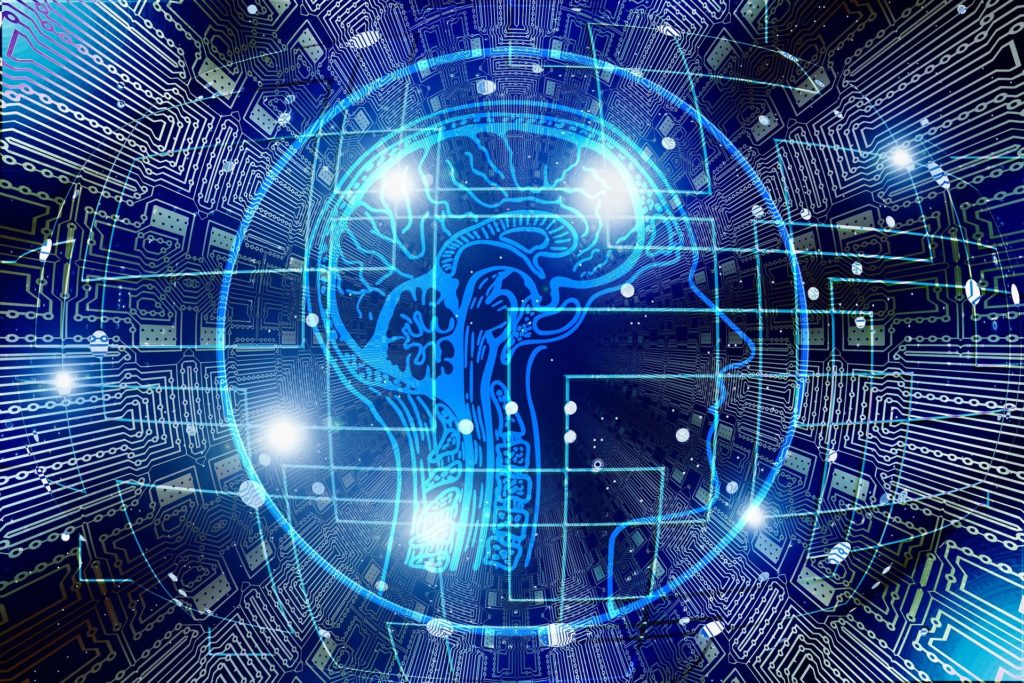 Over the past 3 months, Microsoft has been shaking up the business world, making waves with Artificial Intelligence and looking to innovate how people use and interact with their software offerings.
We briefly discussed Microsoft's investment into OpenAI in an earlier blog, The Continuation of Artificial Intelligence in Microsoft, and boy howdy, have there been some intriguing announcements as well as new uses of ChatGPT within the Microsoft eco-system. Ellipse Solutions is riding the wave of interest of this technology, and we're ready to break down our thoughts on the past few months.
Bing Search Integration
Within a month of the investment announcement on January 23rd, 2023, Microsoft clarified their intention to expand the use of OpenAI, and since then there have been two sizable ChatGPT integrations announced by Microsoft; A Viva tie-in with D365 CE and a new 'Chat' feature in Bing, Microsoft's search engine.
Arguably, the pairing of Viva and ChatGPT has the larger impact on business use cases and daily tasks. Microsoft previewed this feature on YouTube recently. The 3-minute video alone shows a few examples of real-life use that will aid daily email tasks. When incoming emails are received in an organization, ChatGPT is being used within Viva to generate email responses based on data that exists for the prospect or client within Dynamics 365 CE. Once the Email has been drafted and reviewed by the employee, it will also track it within your CRM. All these steps get done faster and with significantly less manual input from the end user. There appears to be a lot of potential advantages here.
The other major new feature is the addition of a chat option when using Bing as your search engine. This is still in Beta, and Ellipse has not tested this yet, but we did invest some time in researching the capabilities. The Daily Podcast did two dives into the features and discussed how they see this could impact the ways in which we search for information on the internet. The first one broke down the functionality and use of the Bing Chatbot aiding in general search engine functions through a conversational approach to deliver results as well as links to possible information on a topic. Two days later and very unexpectedly, The Daily had a follow up conversation based on further exploration with the chatbot, as summarized in this NY Times Article, discussing the darker hole that this large language model (LLM) chatbot took the author down in a multi hour conversation. It displayed insight into what this LLM created and worked to understand how the chatbot most likely crafted some of the later answers that it did. It stands to be a nice reality-check on where this technology is advancing to.
An Introduction to Copilot
Fast forward another month and the Bing Chatbot was followed up with a new announcement on March 16th, 2023. Microsoft announced the imbedding of their LLM AI – Copilot, into Microsoft 365 Apps (Word, Excel, Teams, PowerPoint, Ect.).
Like the announcement about ChatGPT being embedded into Bing, our interest was piqued. Bringing this powerful LLM tool into the Microsoft 365 Apps has the potential to drastically affect employee productivity. Imagine arriving late to a Microsoft Teams meeting and having Copilot give you a concise highlight of the discussion that was missed. Or asking Copilot to interpret and extrapolate Excel data into reports and getting an instant breakdown without using any macros or creating any graphs. In theory, all of this and more can be carried out by Copilot.
Where Do We Go From Here?
From Viva potentially creating more accurate predictive sales analytics from within D365, to Copilot updating your PowerPoint slides after a Teams call where the deck was discussed, one thing is for certain – the potential behind this technology is beyond exciting.
If you liked this article or have more questions about LLM and Microsoft, please contact Ellipse Solutions at info@ellipsesolutions.com or by calling our corporate office at (937) 312-1547. Maybe we'll get to the point where the AI can do that for you as well!