ERP Implementation Failure: Avoidance/Recovery for the Home Office and the Field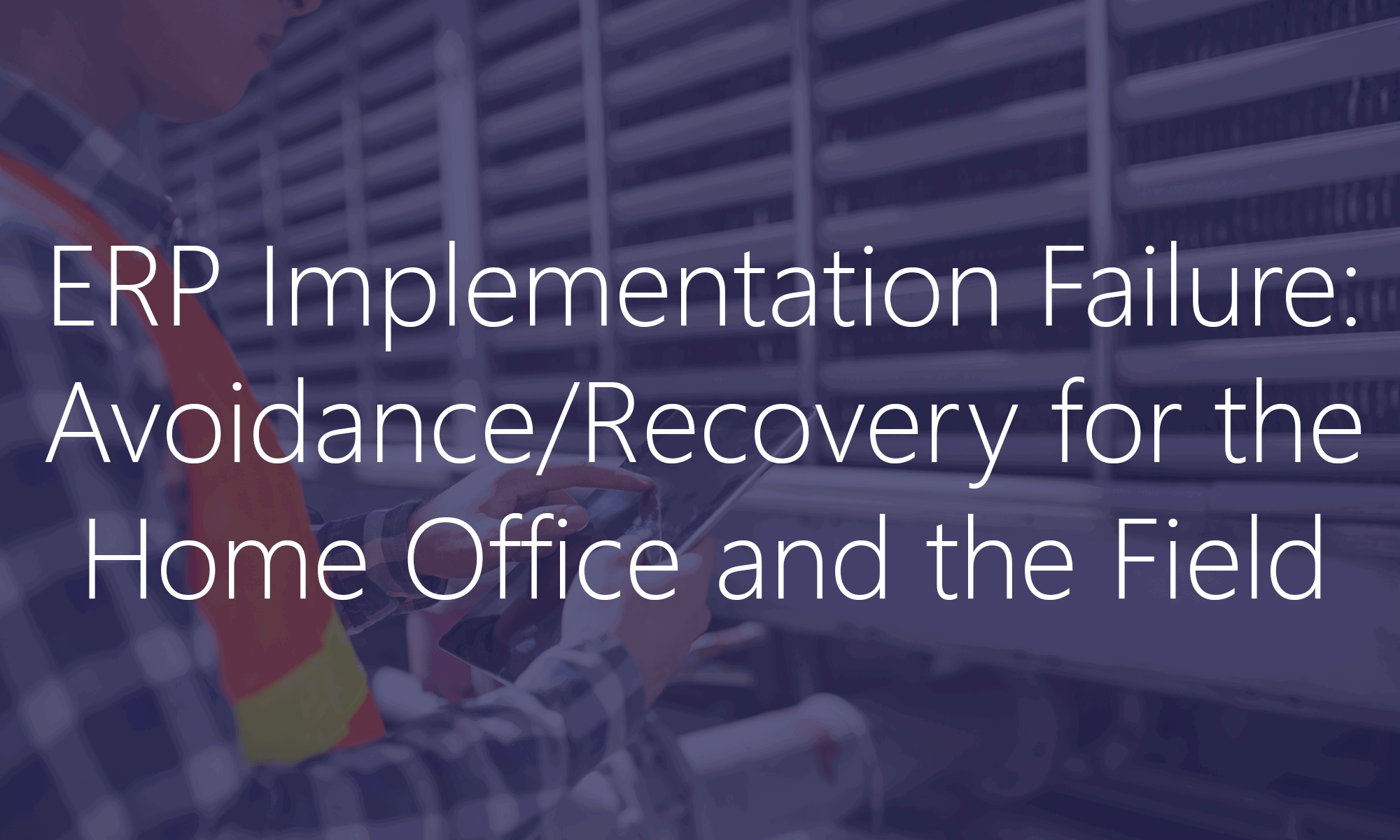 We've all seen it. It happens, despite any best intentions. You've gathered the smartest guys in the company, selected a new ERP system and went about putting it in. Then, during the implementation process, something goes terribly wrong. Budgets are broken and timelines are blown out of the water.
Before operations in the field and at the home office grind to a halt, the call comes from Senior Management. They need to stop flushing cash and a decision is made to change directions. Another Partner is contacted to take a fresh look at the situation.
Over the years, Ellipse Solutions has seen it time and again. Over 50% of our clients started with another Partner. We have an entire practice dedicated to recovering these projects (when we can) or helping a company start over.
Take a moment to learn what we have learned, and maybe you can avoid this situation:
In The Business of ERP Project Recovery: Top 10 Implementation Failures Under The Microscope