Enhancements to General Ledger Foreign Currency Revaluation in Dynamics 365 for Operations
Dollars, euros, yen, pounds, lei … What do us, Dynamics 365 nerds, need to know about the currency controls?
Microsoft has identified five key enhancements in Dynamics 365 for Operations (otherwise known as D365) that allow for faster and more efficient processing of General Ledger Foreign Currency Revaluation (FCR). In this blog we will break each improvement down, in more detail.
Revaluation Can Be Run For Multiple Legal Entities
The most time saving enhancement for foreign currency revaluation is the ability to run the procedure for multiple legal entities at once. For those experienced using this functionality in AX 2012, it can be a time consuming task to run this process for multiple companies. Now in D365 when one opens the revaluation form, all or a subset of legal entities can be selected.
Dynamics 365 for Operations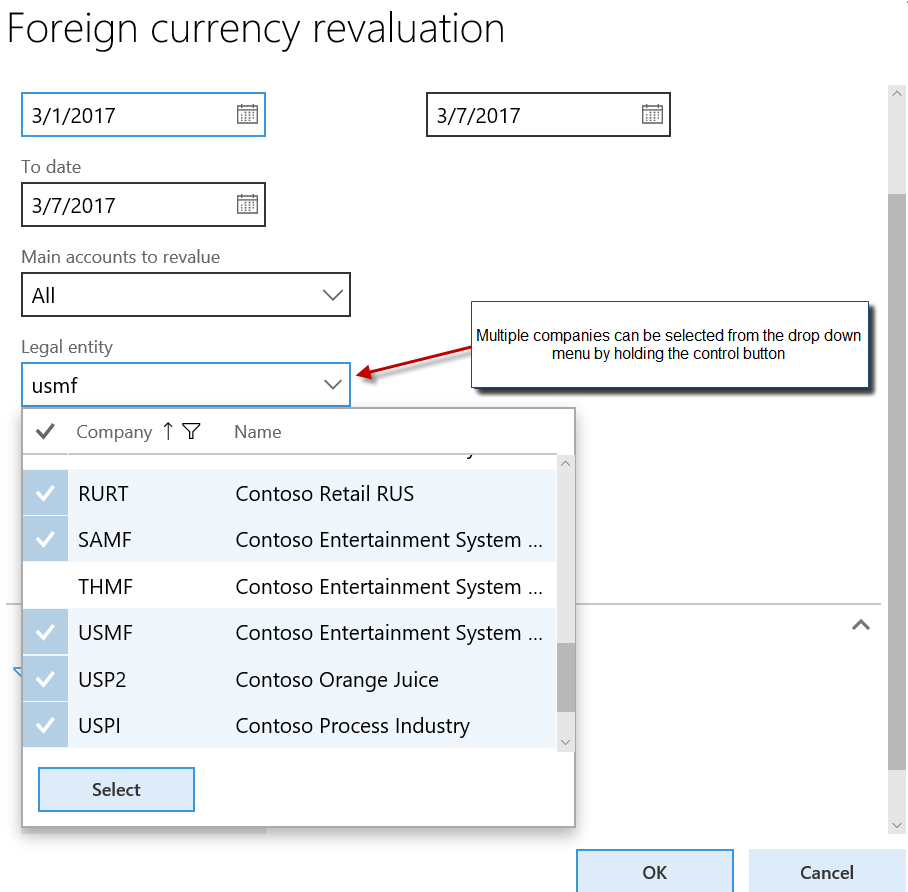 AX 2012

Preview Results Before Running the Process
In AX 2012 the preview of the results of a foreign currency revaluation was only available in the AP/AR sub-ledger. In D365 this functionality has been extended to the General Ledger. Additionally, in AX 2012, the preview would generate an on-screen inquiry which would show the proposed transactions, however, if to post the results the job have to re-run. Now, in D365, the options are presented to post right from the preview screen.

Maintain History of Revaluation Process
Another feature in D365 that was extended from sub-ledger functionality in AX 2012 is the tracking of FCR job history. In AX 2012, after running a revaluation, the users have to run the voucher transaction inquiry or dig into posted transactions to see the generated transactions. Now in D365 the system retains a history of every GL FCR process that was executed. My favorite part about this new feature is that the form is global, so one can see the information from revaluations across all legal entities in one easily accessible location!
Easily Select a Range of Main Accounts for Revaluation
Previously, the FCR form was quite restrictive; there wasn't an option to select a group of main accounts if they weren't in sequential order. Now, instead of being limited to one range of main account for the FCR process, individual accounts can be chosen while other accounts can be skipped. When clicking on the 'records to include' tab a filter button is available. This button allows the users to select exactly which accounts to include in the revaluation.
Dynamics 365 for Operations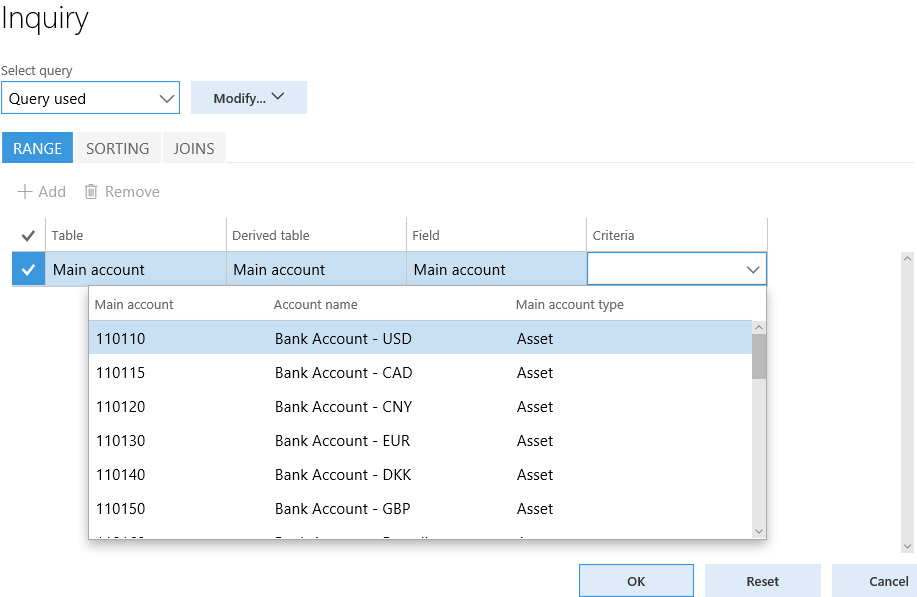 AX 2012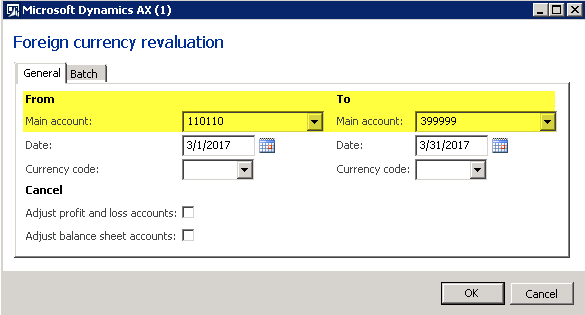 Exchange Rate Type Added to the Main Account
This feature, also available in AX 2012 R3, adds an exchange rate type on the main account. The exchange rate type is used to tell the system which exchange rate to use during the process. In previous versions it was difficult to define different exchange rates within a FCR job since the system used the default rate.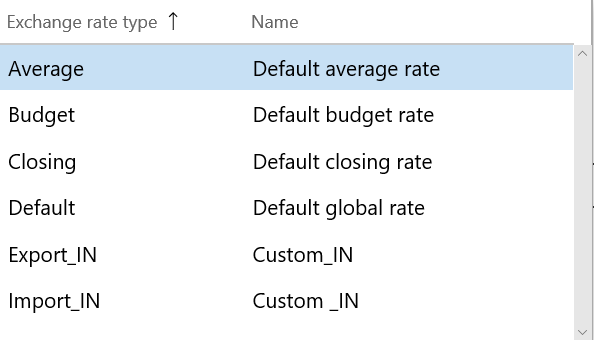 Have other Microsoft Dynamics AX Inquires or needs? Visit our Help Desk for AX page to see how our experts can help!
For more information please contact Ellipse Solutions at info@ellipsesolutions.com or by calling our corporate office at (937) 312-1547.