End of an Era: Dynamics AX 2012 R3 Demo Topology to be Removed Later This Month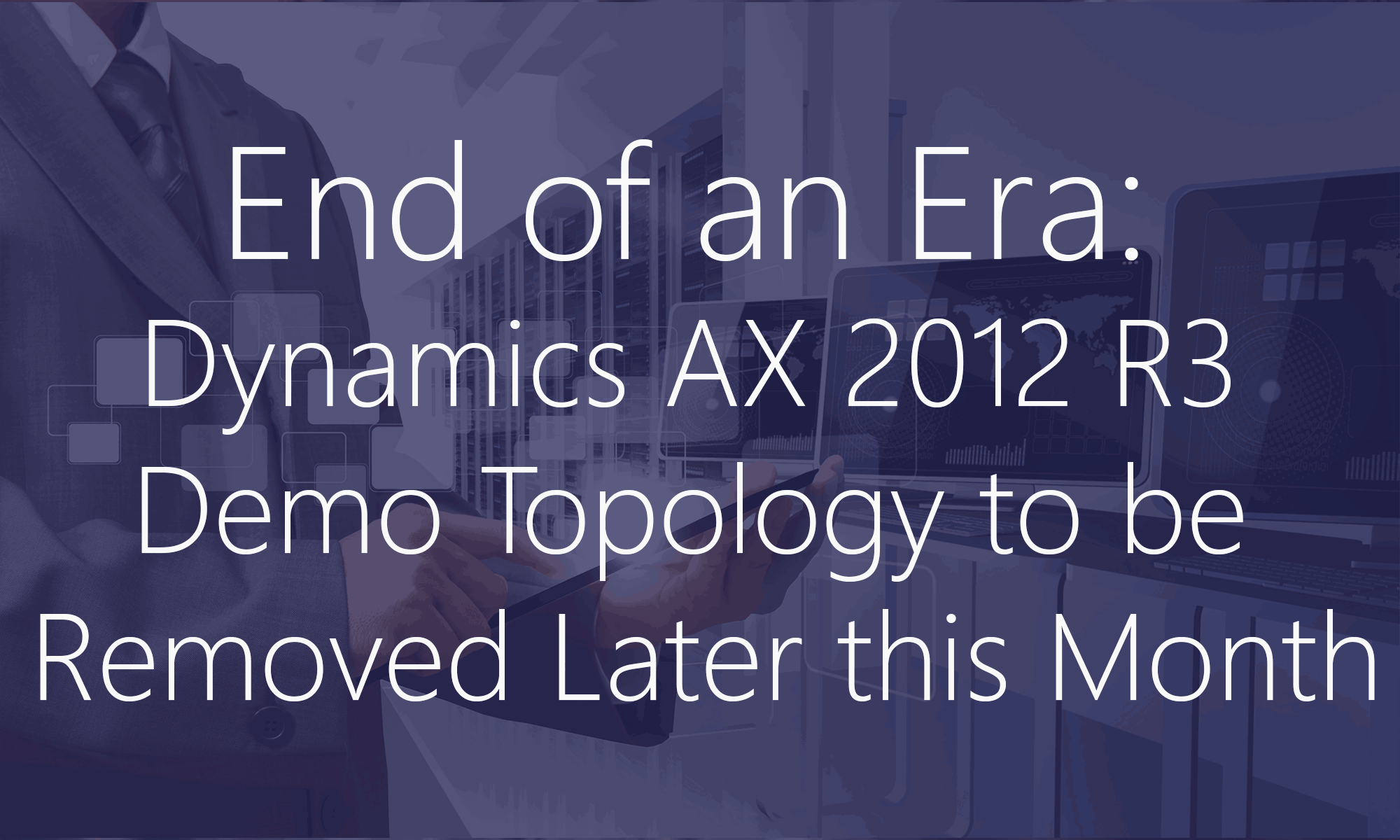 The move had to be made by Microsoft at some point. With Dynamics AX 2012 R3 already off the price list, it was a matter of time before Lifecycle Services stopped offering AX 2012 virtual machines. The official date is November 27, 2017, after which it will no longer be possible.
The decision highlights a continued ushering toward Dynamics 365 for Finance and Operations for new customers and existing customers alike. While AX 2012 continues to be a viable and well-supported product by partners and Microsoft, this news serves as a reminder to keep tabs on Dynamics 365 wherever it lies on your business's timeline.
Want to know what your options are for demo virtual machine (VM) alternatives? Check out the Microsoft Dynamics Lifecycle Services Engineering Blog or contact us!