Your New and Improved Dynamics Support Experience!
We are pleased to announce that we have upgraded our Help Desk experience to the latest version of Microsoft D365 Customer Service! Instructions on how to use the site can be found here.
Each user will have their own named account. If you need to add additional users to be setup, please open a Help Desk case or email us at support@ellipsesolutions.com, and we will send them a registration invitation.
If you have any questions or issues, please contact us at support@ellipsesolutions.com or call 937-312-1547.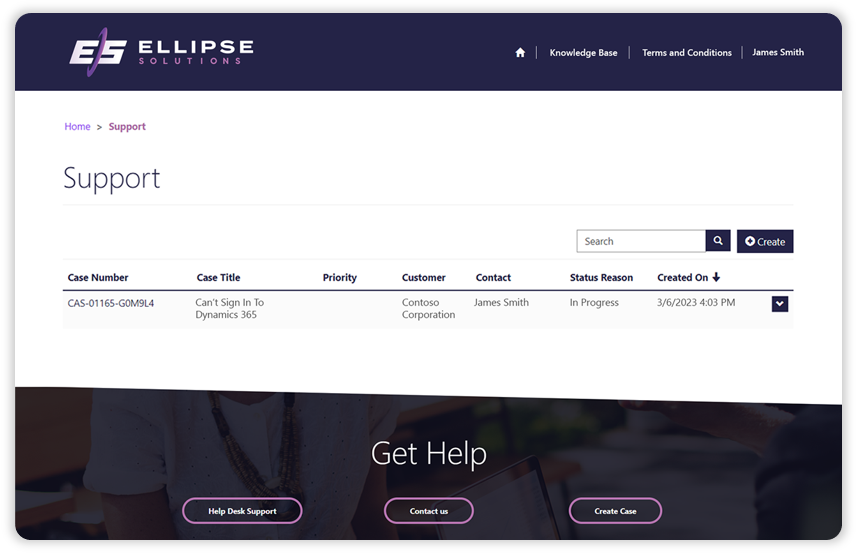 The New Ellipse Solutions Help Desk Portal
Our dedicated support team is here to assist you every step of the way. With our new and improved Help Desk Support Portal, you can expect a more efficient, transparent, and user-friendly support experience! Click the link below to get started.