I think we can all agree - 2020 has been quite a ride! The coronavirus has presented a multitude of challenges. Much of the ways in which we conduct our day-to-day has changed, both in our professional and personal lives.
Some of our customers have unfortunately endured hardships, and we were swift to act and offer them the flexibility they need during these times. Even with these new challenges, we have continued to see significant growth, and BIG things continue to happen at Ellipse Solutions. New client adds and on-going projects have pushed us to expand our team, and we have added some outstanding talent to the roster.
As a company, we have fully embraced the digital workplace. Our background as a Microsoft Dynamics Gold Partner has allowed us to hit the ground running with Microsoft technologies, like Teams, which has given us the ability to continue to achieve more while maintaining our fun and close-knit company culture. Speaking of fun - has our viral D365 Licensing song and music video made it to your social media timeline? Check out the video on the right!
In conclusion, a lot has been happening at Ellipse Solutions, so we thought it would be a good idea to create this newsletter and share the goodness. Take a look at our recent news and activities in the Microsoft channel below!
New to Microsoft Dynamics
While the global pandemic has damaged supply chains, drove up unemployment, and hurt the economy as a whole, we have continued to acquire clients and successfully secure new consulting projects.
Over the last 4 months, Ellipse Solutions has added 4 new customers which will directly result in over $800k in annual revenue to Microsoft through Azure, Dynamics, and Office 365.

Dynamics Migrations in Effect


We established as a team at the beginning of the year that one of our points of focus for 2020 would be AX to D365 cloud migrations. Our team is currently engaged in 5 ongoing upgrade projects with a few more expected to close by 2021.
Mikhail Roytman, Managing Partner, was quoted as saying "Just 18 months ago we asked our customers 'how ready are you to go to the cloud'. I would say almost 50% said 'not yet/not now'. Today, when posing the same question, the tables have turned - all but 1 of our customers indicate that they are now ready to move to the cloud! That is incredible opportunity for partners like us, who have already successfully executed many dark to cloud migrations."
Microsoft Dynamics Digital Academy by Ellipse Solutions
Ellipse Solutions believes whole-heartedly that learning and knowledge around Dynamics 365 is how our customers can maximize their solution and technology in general to keep business alive, prosperous, and growing during this crazy state of the world.  We didn't want that benefit and value to end with just our customers, so we are proud to introduce something new to the entire community: Microsoft Dynamics Digital Academy.
Facts you need to know about Digital Academy:
It is FREE to you (no matter if you are a customer of ours or not)
Recorded for your ease of consuming and sharing with your team
Easily focused and targeted content around a given topic of high interest
Taught by the industry's best experts
Feel free to share this event with any friends, colleagues, or customers!

Giving back to the community (both locally and in the Microsoft ecosystem) is a cornerstone at Ellipse Solutions. Our team enjoys having the opportunity to make a difference - through education and manual volunteer work. Check out some of our recent highlights:
80 hours of service for Habitat for Humanity
1,429 TOTAL hours of FREE community education from the Ellipse team in 2019
1,188 hours of FREE community education from the Ellipse team ALREADY in 2020, and we have three months left to deliver!
Kelly Kane (Microsoft MVP) is a proud Ellipse team member, and is a wonderful role model for what Ellipse would like to portray in the community.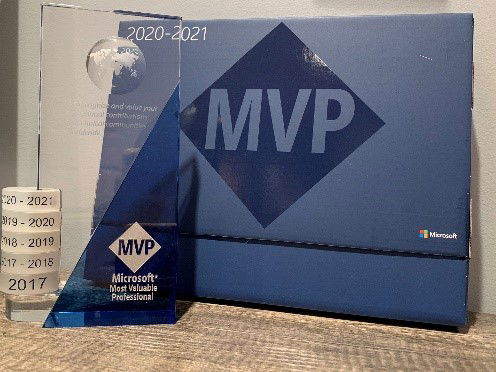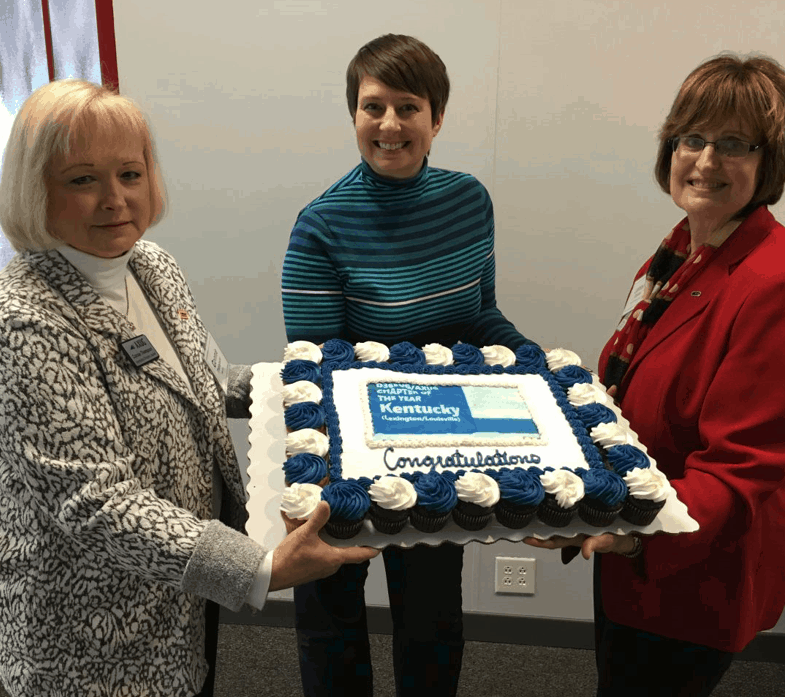 Kelly was asked why she continues to invest her time in the community...
"I enjoy giving back to the community because I remember how incredibly difficult it was to start in the Dynamics world. I ran into a lot of issues and struggled to find good, clear training on topics I wanted to learn. I began blogging and giving webinars as a way to help myself learn, but also provide content for the community. My former blog, AX Soup, was an instant hit! I also had a popular webinar series called AX for Dummies."
"With the introduction of Dynamics 365, I had to change my strategy. I still give webinars regularly but have started a new blog, D365FandO(m).  Writing for my blog has been a fantastic outlet for my creative energy. I love to write, and I love Dynamics, so it only makes sense to merge the two."
"It's easy to keep my contributions fresh because Microsoft is continually introducing new functionality in D365FO. Also, writing about it keeps me sharp.  If my content helps even one person, I will feel like it is a success. That I why I give back to the community."
New Ellipse Team Member – Long Time Community Leader
This August, Ellipse Solutions welcomed a long time community leader, Bobby Small, as the newest addition to the Ellipse Solutions team.
Bobby was asked about his journey to Ellipse, and his experience with the team thus far...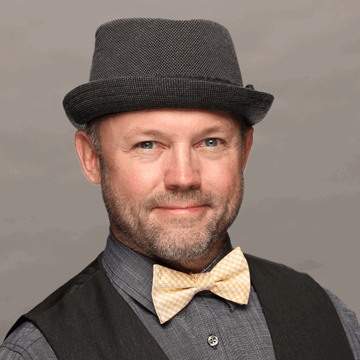 "In March of 2020, I moved on from a company that is a long-time end user of Dynamics AX. Uncertain of my next adventure, I was confident I did want to remain in the Dynamics channel - as an end-user or perhaps as a partner."
"By chance, prior to starting my actual job search, I spoke to the folks at Ellipse Solutions about an open position. I was impressed with the company history and their strong desire to support the team and their customers at the highest level. I did not go into the conversation with any expectation, but I emerged with a serious level of excitement and desire to be a part of their organization."
"I joined the Ellipse team in August, and I already feel as if I have been with them for years. They provided me with immediate support, interaction, and a plan to successfully integrate me into the company. I believe in serendipity, and in my short few weeks on the job, I could not be happier that "life" directed me to Ellipse."