Do you struggle to clone your production environment for troubleshooting, testing, or training?
Or spend hours putting in data only to realize you're in the wrong environment?
Do you ever find yourself needing more than two digits after the decimal point for cost or price fields only to find standard Microsoft Dynamics AX or Dynamics 365 for Finance and Operations solutions require a customization to achieve the desired result?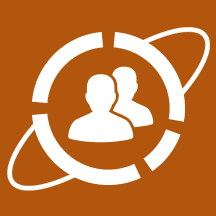 The Solution
Our administration enhancement is built entirely within the Microsoft Dynamics architecture, meaning it works seamlessly to improve data accuracy and integrity without having to worry about adding outside software.
Ellipse Administration delivers improvements to the following modules:
System administration
Organization administration
Data import/export framework
In addition to these select module improvements, Ellipse Administration also offers other technical, productivity and infrastructure tools.
Key Features:
Some of the key features in Ellipse Administration include:
Automation of the number sequences wizard
Visual identification of AX/Dynamics 365 for Finance and Operations environments using configurable color schemes
AX/Dynamics 365 for Finance and Operations environment technical cloning
Configurable number formatting for displaying real numbers on all forms
Take your Microsoft Dynamics AX or Dynamics 365 for Finance and Operations solution to the next level with Ellipse Administration