Dynamics AX 2012 R3 March Release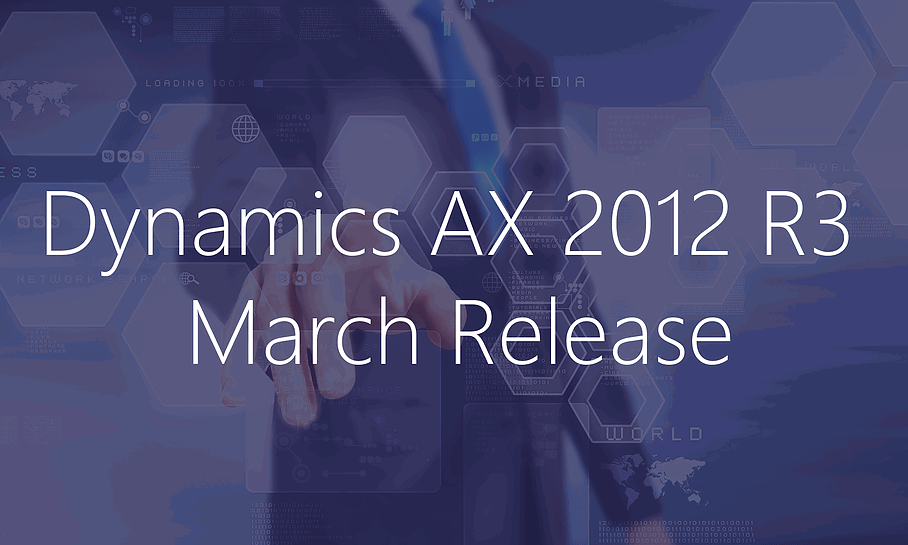 The March release for AX 2012 R3 is now available in LCS for current AX users.
In typical Monthly Update fashion, the March Release includes multiple hotfixes along with some small functional improvements. While this may not be as exciting as Microsoft announcing and On-Premise version of Dynamics 365 for Operations, it is exciting to see Microsoft continue to release these improvements on the latest version of AX 2012.
You can take a look the list of the updates by clicking here.
Want to install the new release? Click here for the guide!