Dynamics AX 2009, AX 2012 R1/R2 Mainstream Support Ending This October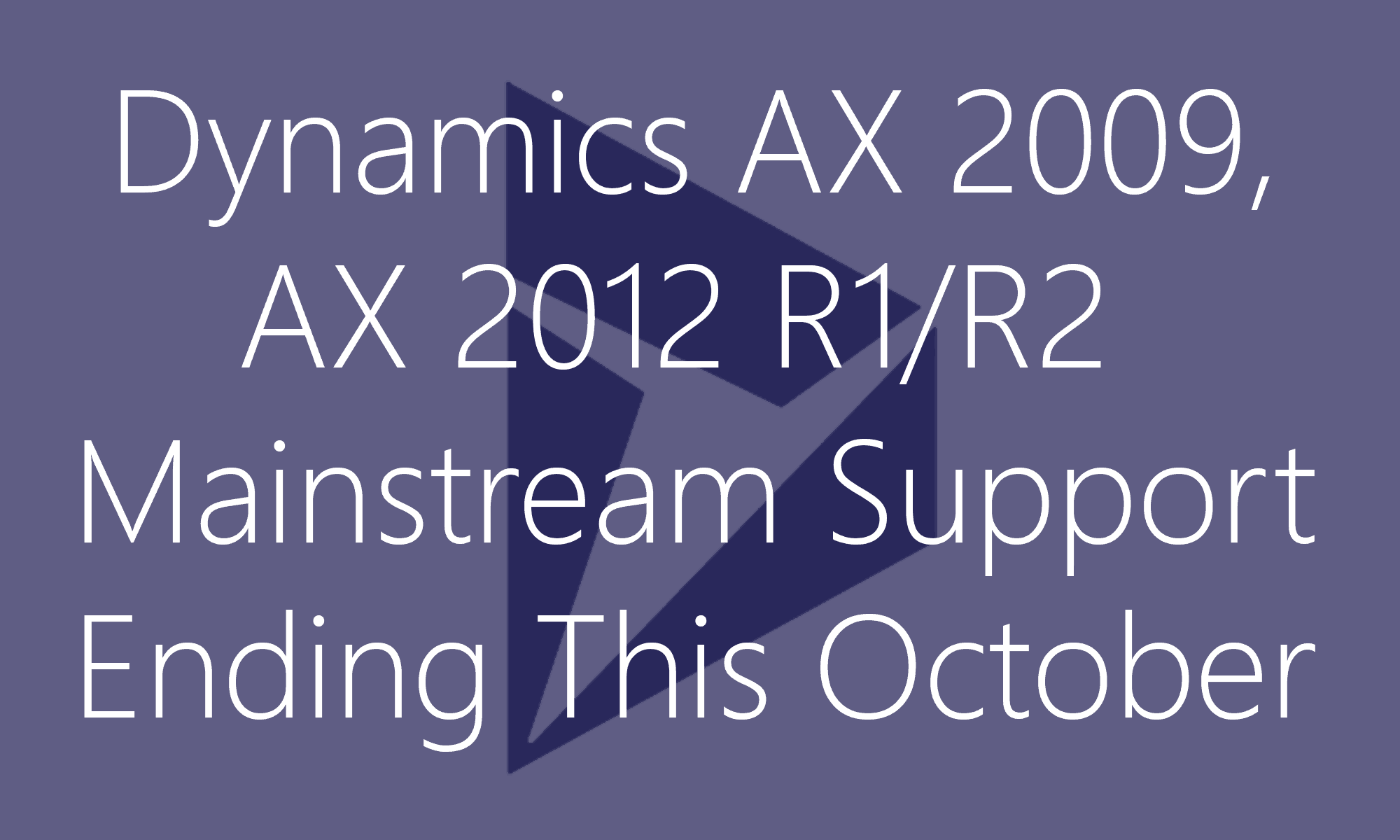 As the Dynamics 365 train continues to pick up steam with new features and functionality, there are a few dates of note for Dynamics AX users still on older versions. For organizations using Dynamics AX 2009 Service Pack 1 or Dynamics AX 2012 R1/R2, mainstream support will end on October 9, 2018 (60 days from today). If your company is one of them, you have a couple of options to consider as that date approaches.
Extended Support
Don't expect major new features or improvements, but with extended support not scheduled to end until October 12, 2021 you have time to properly plan your next move. Critical bug fixes, patches and security will still be available in this time. The important thing to remember with this option is, if you haven't already started planning for your next step, you need to now.
Dynamics AX 2012 R3
While it is doing something, upgrading to R3 at this point in the game is really a stopgap measure, as mainstream support will also be ending on October 12, 2021 and extended support will be available for less than two years past that.
Dynamics 365 for Finance and Operations
"Get busy living or get busy dying" – Andy Dufresne
Ok, so maybe it's not that serious, but if you're using any version of Dynamics AX, you're already thinking of Dynamics 365 on some level. To be sure, there is a lot to consider when making this move, primarily whether your company should upgrade or re-implement. In some cases, it may even make sense to purchase Finance and Operations licensing now and continue to evaluate the implementation process later. This enables you to take advantage of some great license conversion offers with dual rights to prior on premise versions of Dynamics AX (for details contact your partner or call us if you need assistance)
Regardless of where your organization is in planning an upgrade or re-implementation, working closely with your partner to develop your next steps is critical. If you would like to learn more about your options for transitioning to Dynamics 365, attend our webinar on August 23rd or sign up for our 2-Day Dynamics 365 Implementation Assessment.