Dynamics 365: TMS! Rate, Route, and Rejoice – Part 3 (The Workbench)
Satya "The Toolman" Nadella and his team of dev wonks have loaded the Rate and Route workbench with the necessary tools; now it is our duty to show you the outcome of the rating and the routing using our DEMO USMF environment.
Rating and routing can happen in several ways in Dynamics 365; directly form the rate and route workbench, via the Load planning work bench, and directly from the load screen. We will briefly examine all of these.
The Rate route workbench (RRW) can be accessed from Modules > Transportation management> Rate route workbench. This option requires the user to fill in the to/from information and is a bit more manual. There is an ability to save some defaults and use system info like customer, vendor, or hub.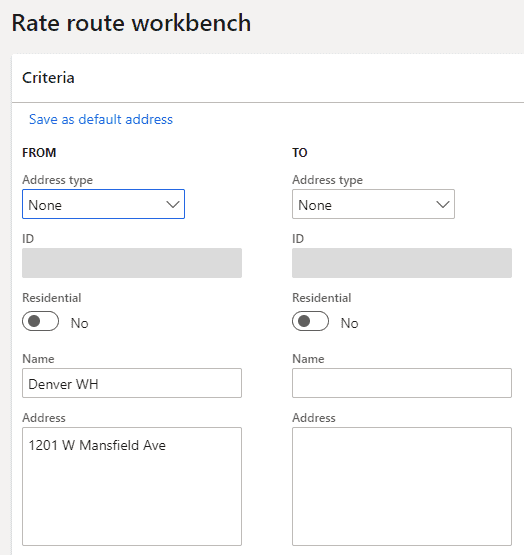 The RRW can also be accessed from the Load form, Modules > Transportation management> Loads> All loads. Click on the load to highlight it and on the tool bar, click Transportation> Rating and routing group> Rate route workbench.
The third and final way to access the RRW is through the load planning workbench. Modules > Transportation management> Load planning workbench. Once a load is created, click on the desired load in the Loads grid. Click on the Rating and Routing drop down and click Rate route workbench.
Once the RRW is open there are a few options of which a user should be aware. At the top of the form there are five options that provide resources on the form once the user has address information filled in.

Rate – This will return the lowest possible rate for the desired shipment.
Rate shop – This will provide all possible rates setup in D365 and will allow the user to choose a rate. Perhaps, a user might need to pick a specific rate based on the needs of the shipment.
Route – This will show available routes for the shipment.
Route with Rate – This will bring up available routes and the corresponding rates.
Here are a few examples of the results in the RRW. To start, there is a Criteria playground on the first fast tab. We suggest you spend some time playing around with various criteria values to see the potential output. In this case we will focus on MODE under the Rate Shop Data section. We set the value to LTL.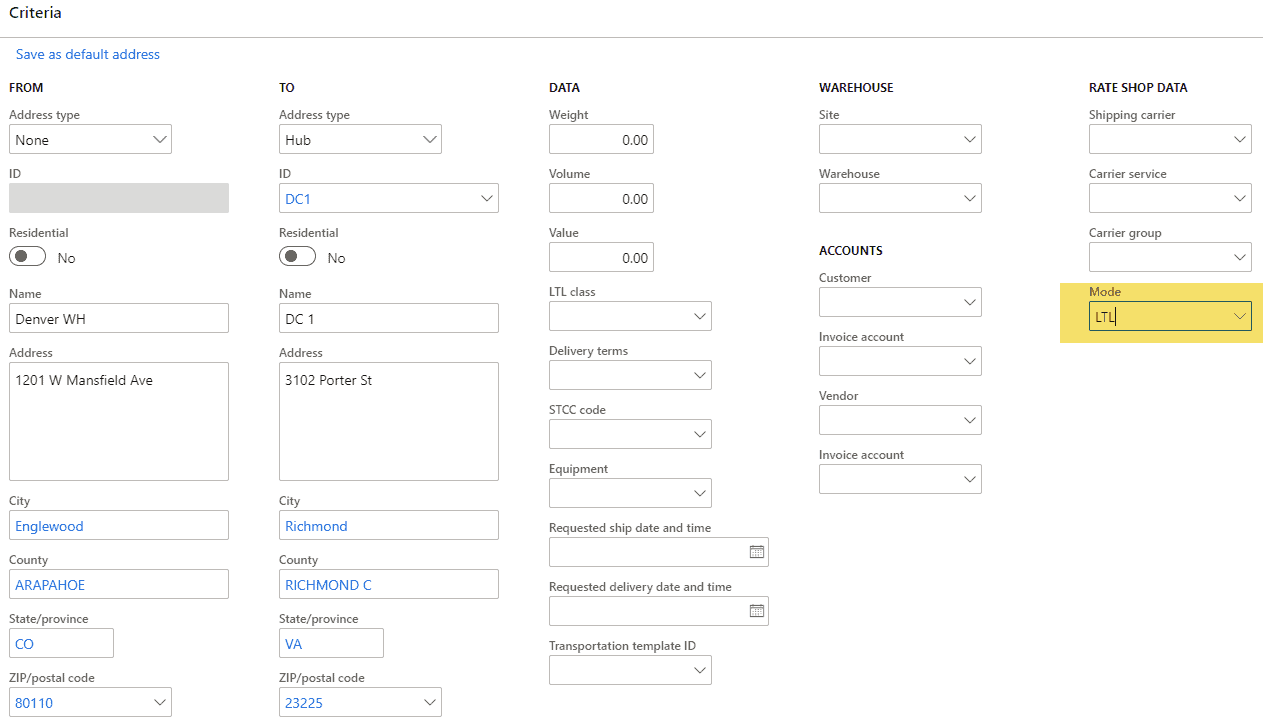 In the result set we are seeing a few options.

Once you have decided on a route or rate click on the Assign button and this will create a route and it is ready for shipment.
Please check out Part 1 & 2 of this series:
Dynamics 365: TMS! Rate, Route, and Rejoice – Part 1 (The Rates)
Dynamics 365: TMS! Rate, Route, and Rejoice – Part 2 (The Routes)
Thanks for reading! You may also be interested in…