Dynamics 365: The Load Workbenches Part 1 – Load Planning
It is time for us to recognize the Load planning workbench and his other brother the Load building workbench; a couple of tools in Dynamics 365 that are useful in creating and managing shipments. These two dudes are hanging out, among other places, in the Transportation management module just waiting to be happy little helpers.
We will start with the Load planning workbench (LPW). It can be located from the Navigation pane > Modules > Transportation management > Planning > Load planning workbench. This blog will focus on the Sales line, but the LPW functionality is universal and can also be used for Shipments, Transfer lines, and Purchase order lines. Using this tool is very helpful in consolidating shipments that are going to like regions for LTL. Imagine being able to identify all the lines ready to ship to Dayton OH, assigning them to a container and the routing that container onward. Yep, that is what LPW is here for you!
The image below shows the transaction options mentioned above as well as various filters to make it easier to find the lines desired. Once the lines are selected, click on the Supply and Demand button on the action pane.

This will open a dialog to allow the user to choose the Load template ID. The Load template ID is the container in which the shipments will be placed.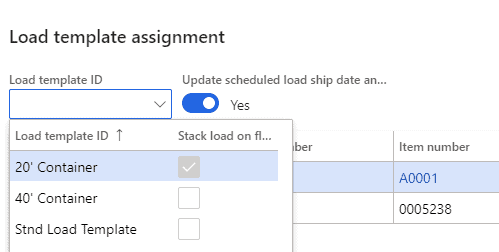 The load Template can be set-up in a few places as well, you can start in Modules> Transportation management> Setup> Load building> Load templates. This is a pre-requisite set-up and has parameters to tell the user how much can be shipped, like weight and volume.

Once the Load template is chosen, and the load looks good, click OK to create the load.
Notice that there is now a new load in the Loads grid. There are multiple things that can be done from this point, including confirming the shipment and the ability to rate and route shop for the best possible shipping scenarios.

The user can also click on the Load ID to open the load to view and change details if needed.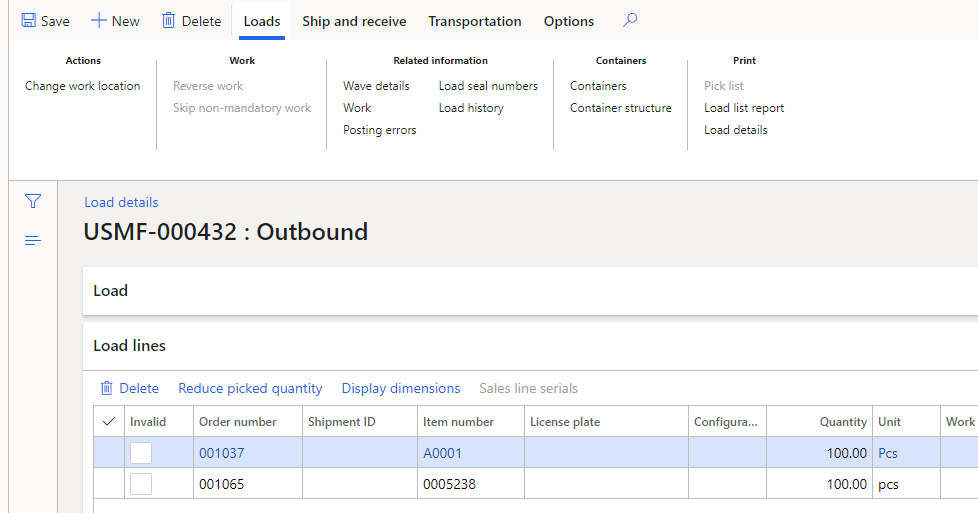 Thank you for stopping by and learning a bit about Load planning. Make sure you check out the twin blog for the Load Building Workbench and these other related blogs.
Thanks for reading! You may also be interested in Part 2 of this series (Load Building Workbench)