Managing Dynamics 365 Service Subscriptions in the Field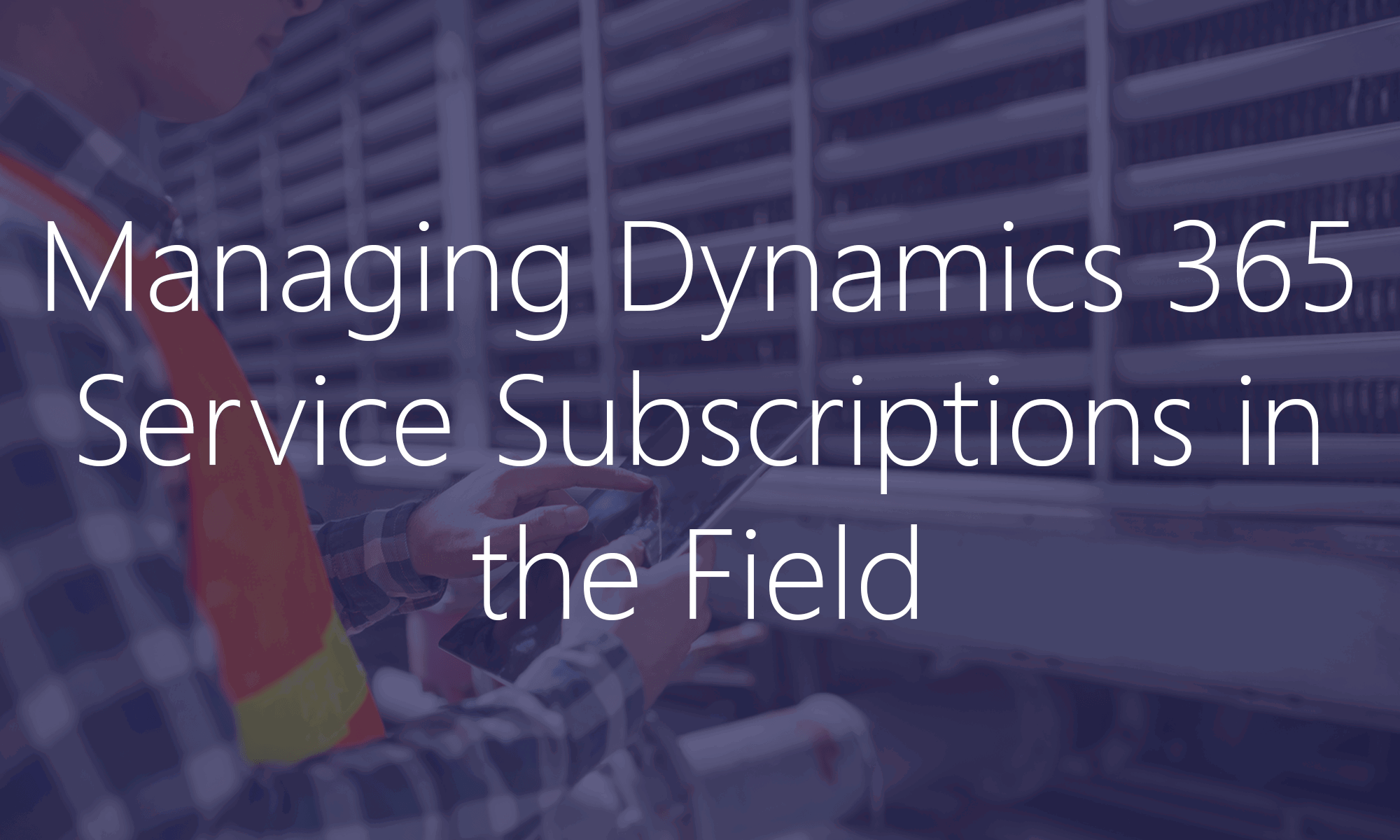 One of the most unique challenges for firms in field operations is the management, logistics and billing arrangements for ongoing service customers.  Failure to manage these arrangements in a predictable fashion can lead to huge customer service problems as well as the monthly billing scramble we have all experienced as part of our growth.  Typical solutions have included 'bolt-on' software for billing or service dispatch (yet another software package to manage) or the ubiquitous Excel spreadsheets used to document tribal knowledge.  How do companies scale using these methodologies?  They don't.
Microsoft Dynamics 365 for Finance and Operations gives companies a credible and predictable way to manage this important part of their business – in a way that allows reliable results & scalability. It's easier to grow when processes are manageable.
Let's take a look at how to do just that in The Meat and Potatoes of Dynamics 365 Service Subscriptions