Dynamics 365 Sales Insights – Will it Work?
If you are one of those organizations who has a healthy CRM solution where all your sales people are fully-engaged with it, adding clean records, and gaining real value from it; then this blog post is NOT for you.  For the rest of you, those who's Dynamics 365/CRM solution may be struggling for various reasons, we welcome you to read on and give us your thoughts on this topic.
Okay, let's focus this question further.  So, can Dynamics 365 Sales Insights realistically benefit organizations already using Dynamics 365 Sales?
In our opinion, the short answer is YES!  BUT, in order for the answer to be YES, there are some key factors that must hold true. 
Let's look at the "Predictive Forecasting" feature first.  This feature uses Artificial Intelligence (AI) to create/predict a forecast.  One of the benefits of this AI-driven forecast is that it removes any human biases, BUT it is fully dependent on DATA!  Data is the key to AI or any machine learning…and the more data you feed it, in theory, the more "intelligent" it can become.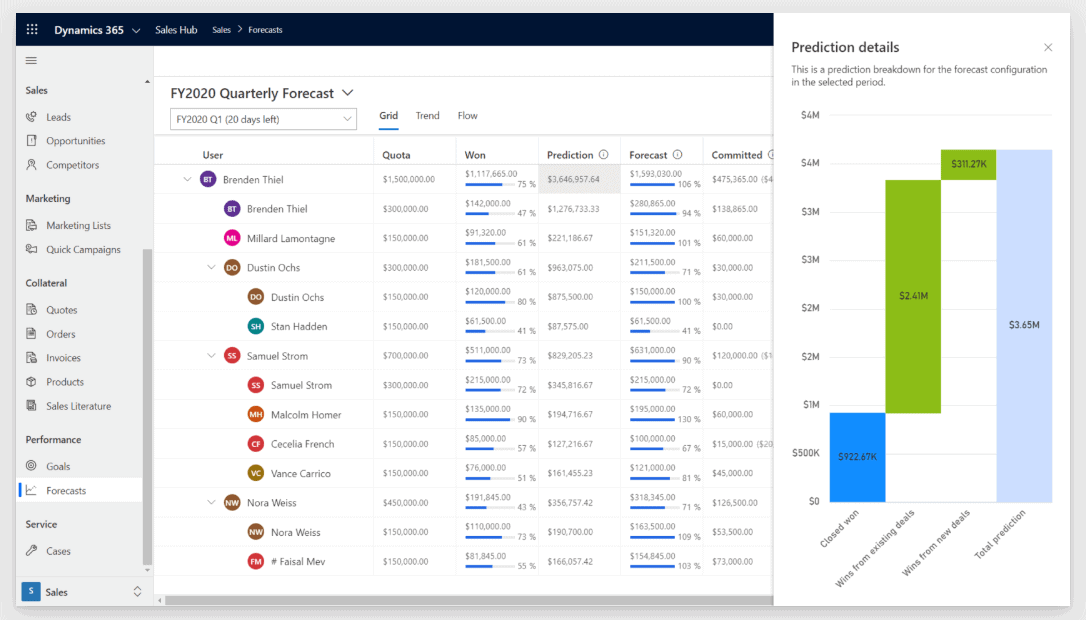 Making connections with contacts through your colleagues' relationships is another very cool feature of Sales Insights!  It relies on Microsoft Exchange data, so this one can be more "bulletproof" regardless of the state of your CRM data, assuming you're using Office 365.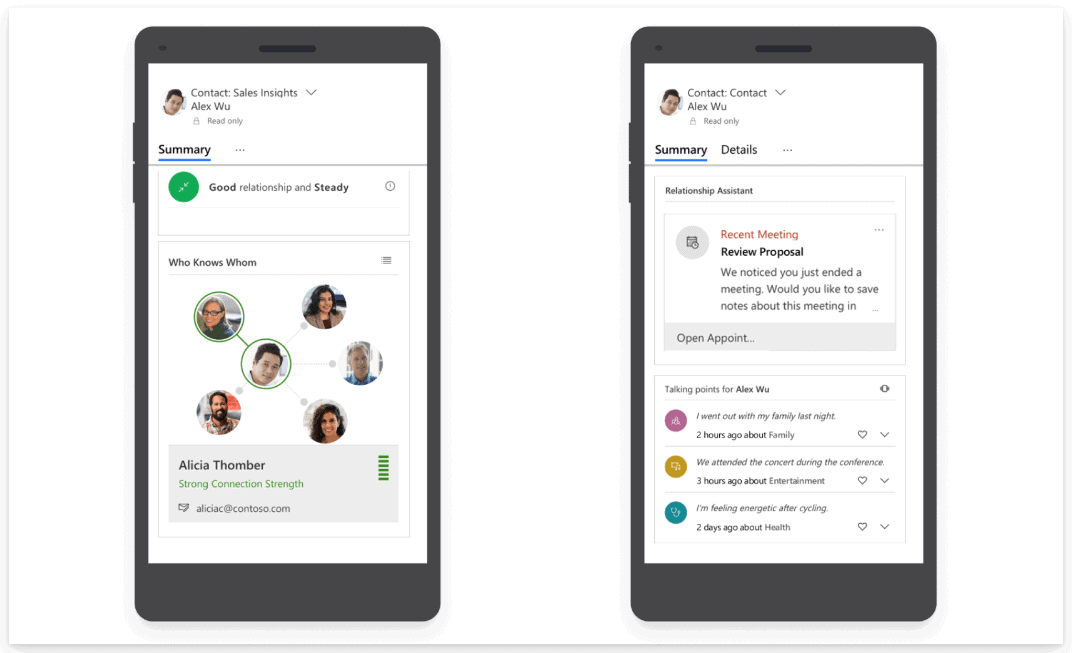 Another pretty awesome feature of Sales Insights is the contextual, real-time suggestions for creating new records.  Let's say you log a new phone call activity and capture text about needing to send a proposal next week.  Well, it's likely that this AI feature will prompt you to create a task activity to "send a proposal" next week.  We have also seen the AI prompt the creation of an appointment record based on captured text.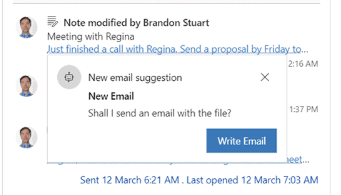 This is not all of the features included in Dynamics 365 Sales Insights, but it is a sampling of some strong features that all carry the same theme…and thus, challenge.  DATA!!!  They all need DATA to work!  So, when you pair this need for data with the age-old challenge of user adoption for sales people using CRM applications, there is often an unpleasant reality that needs to be addressed.  There are important business best practices and solution design strategies that should be coupled with each organization's true needs.  Be sure to work with your Microsoft Partner to get core user adoption coupled with solid data validation in order first, then you will be able to truly garner the value from Sales Insights.  Remember, AI needs clean data and lots of it!
Thanks for reading! You may also be interested in…