Dynamics 365 – Managing Fees Transactions in Project Management and Accounting
This post will cover specific business scenarios related to the use of Fees transactions in the Project Management and Accounting area of Dynamics 365 for Finance and Operations (D365FO) typically applicable to Architecture, Engineering, Construction and other similar project-based industries.
Here's a quick summary of the Project Types in D365FO:
Time and Material
Fixed-Price
Investment
Cost Project
Internal
Time
The most representative use case defined below is where transactions are billable yet are based on fixed one-off charge rather than hourly rates. Take an instance of a bonus paid out to a contractor for timely completion or meeting deadlines ahead of schedule. Another example would be building permits that are issued by local governing bodies that are usually part of a bid and is billable to customers. In these cases the revenue need to be adjusted to account for such payments.

D365FO handles this natively with ease through the concept of 'Fees' Transactions. Here's a quick run through on how to process this from recording transactions to billing.
In a project that is in progress, open the fee journals form from the Project header and create a fee journal.

The fee journal lines will record the nature and details of the transaction. In this example, there is a billable bonus being recorded here.

Once the journal has been validated and posted then an invoice proposal needs to be created in other to bill for the recorded fees transaction which can be found under the Manage Tab Header.
The fee transaction will be selected and included with any other billable transactions. The filter can be adjusted to exclude certain transaction types if needed.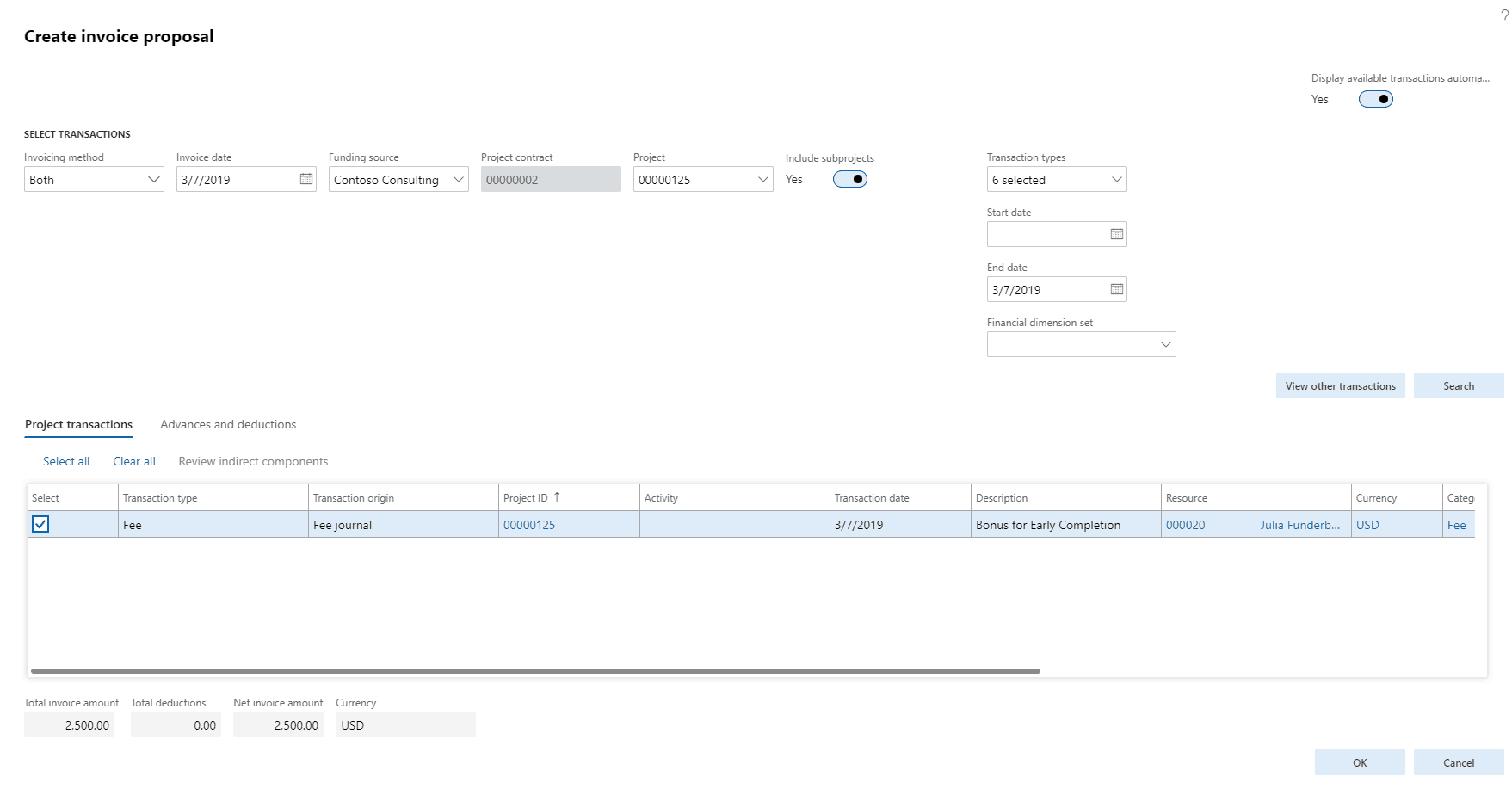 The Invoice proposal is now created and can be posted and sent to customers for payment.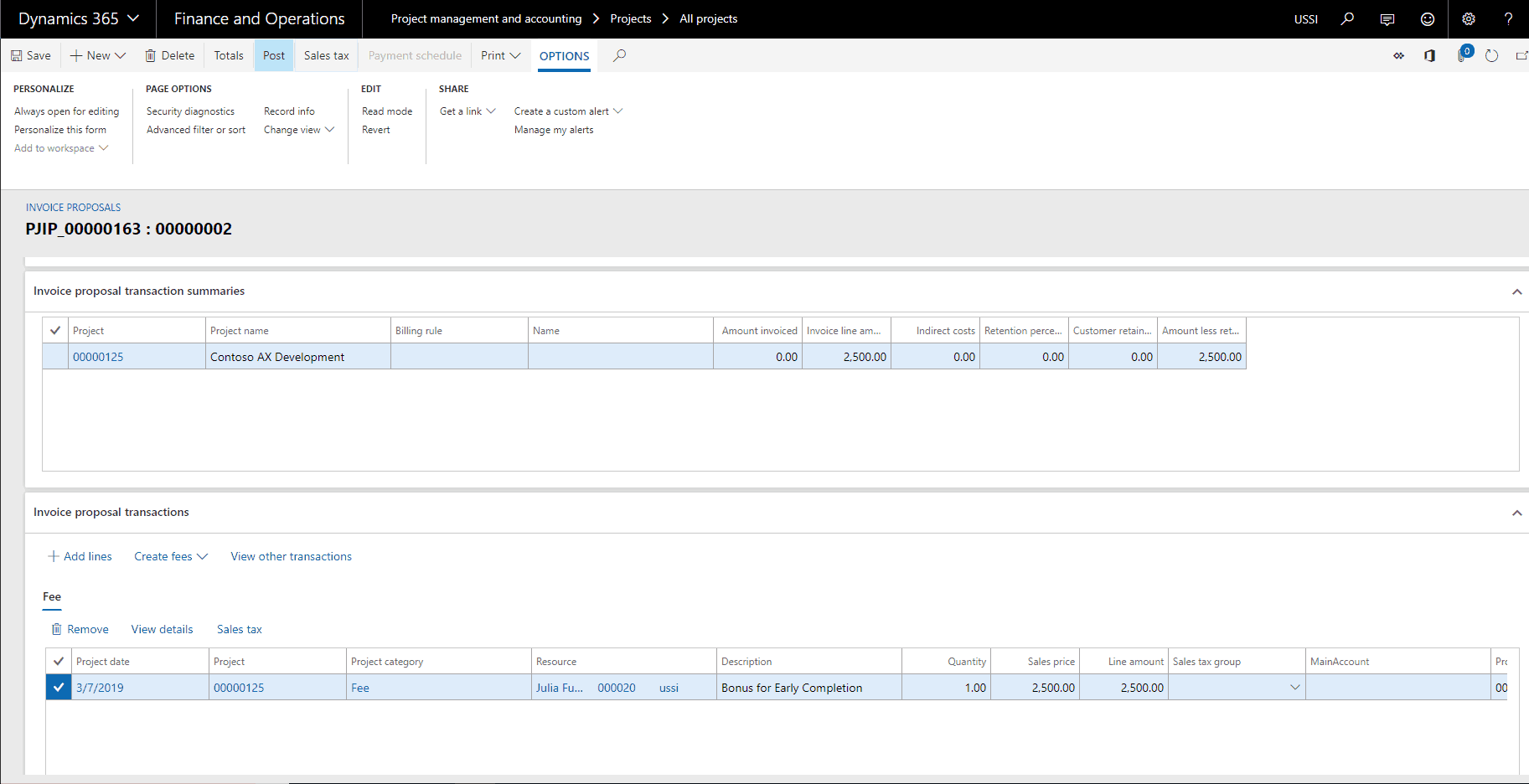 This example shows the ease with which these types of transaction can be recorded and billed. Typically, Time and Material projects are used for fees transactions that are billable to the customer.
Thanks for reading! You may also be interested in…