Dynamics 365 – Fund Accounting Tips and Tricks
Fund accounting can feel like a daunting task at first thought.  The Microsoft Dynamics approach takes the complexity out of the equation. Follow these easy steps and be on the way to Fund accounting in a jiffy!
At a high level, think about fund accounting as financial statements by financial dimension. Of course, this is a very simplified interpretation, but makes it easier to see the big picture. A financial dimension will be used to signify each fund and multiple Balance Sheets and Income statements can be generated for each Fund dimension.  Each voucher must balance at the fund dimension level.  Sounds simple, right?
The details outlined below are applicable to both Dynamics AX 2012 and Dynamics 365 Finance products.
Set up Funds
First, establish the funds necessary to account for the various "sub" sets of books by navigating to General Ledger > Chart of Accounts > Funds > Funds.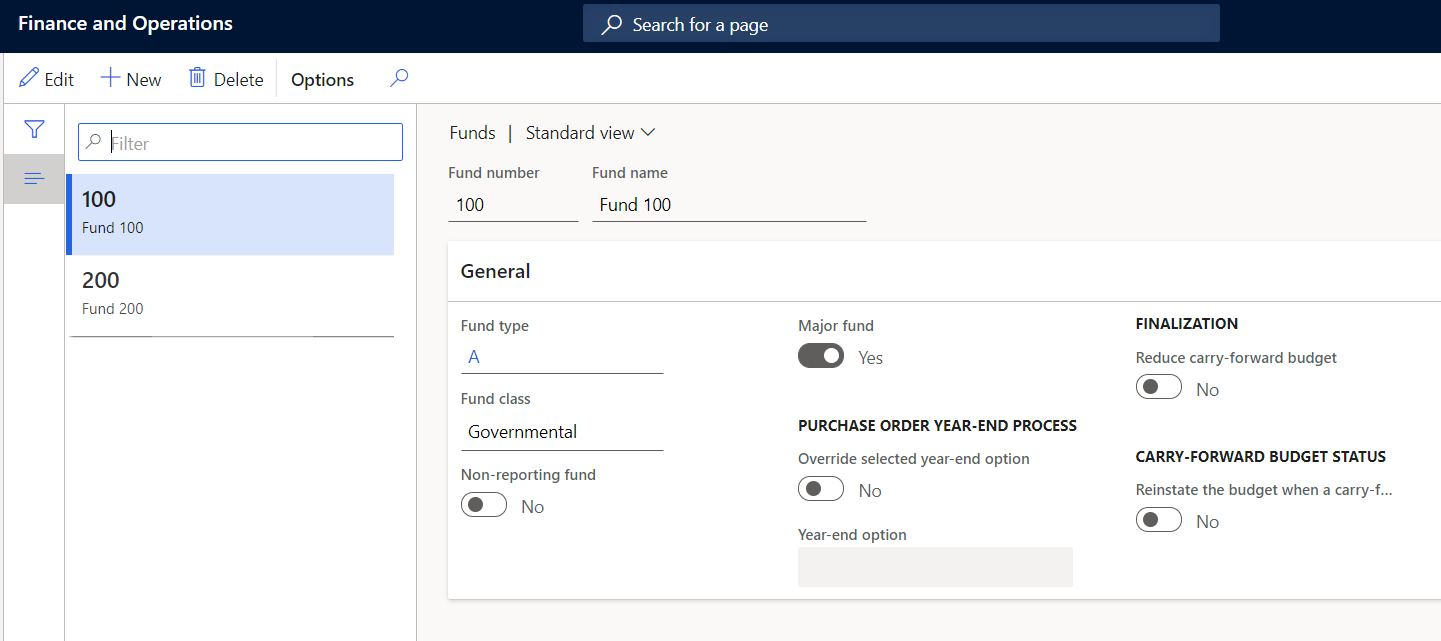 Give each fund a number (ID) and a name (description).  This fund number will be used as the financial dimension.
Fund types are defined as necessary for the business need.  Of course, Generally Accepted Accounting Principles (GAAP) recommends a list of fund types within three (3) fund classes if that makes sense for the business to follow.  The fund classes are pre-determined in Dynamics.  Select a Fund type and Fund class. 
Indicate the funds as 'Major funds'.
The remaining fields on the Fund record control Year end processing.
Set up Financial dimensions
Next, navigate to General Ledger > Chart of accounts > Dimensions > Financial dimensions.
Create a new dimension, using values from Funds:

Do not check the "Require the dimension to be balanced".  This is different functionality than is being described here.
The Financial dimension must be activated, during a system maintenance window.
Ledger
Once the Fund dimension is activated, you must update the Ledger configuration to indicate the dimension should be balanced at all times.  Do this by navigating to General Ledger > Ledger setup > Ledger.  Select the fund dimension in the 'Balancing financial dimension' field.

Remember to make sure the account structure does not allow blank values in the dimension selected for balancing.
If more than one financial dimension must be balanced, a different option must be used and will be described in another blog.
Accounts for Automatic transactions
Next, in order to have vouchers that balance at the fund dimension level, the system must be set up to use specific accounts for the 'interunit' accounting.  Think of interunit as intercompany accounting but within one legal entity.  Dynamics will use the accounts set up for interunit accounting to create additional voucher lines that will cause the voucher to balance at the proper dimension level.
For example, a vendor invoice that is posted to multiple funds is offset to Accounts payable automatically.  The system will add voucher lines to debit and credit the interunit accounts by fund dimension so there is a payable and a receivable created between the 'funds'.  Accounting will settle the Accounts receivable and Accounts payable between funds with a Cash entry, in the same way intercompany receivables and payables are settled.
Navigate to General ledger > Posting setup > Accounts for automatic transactions.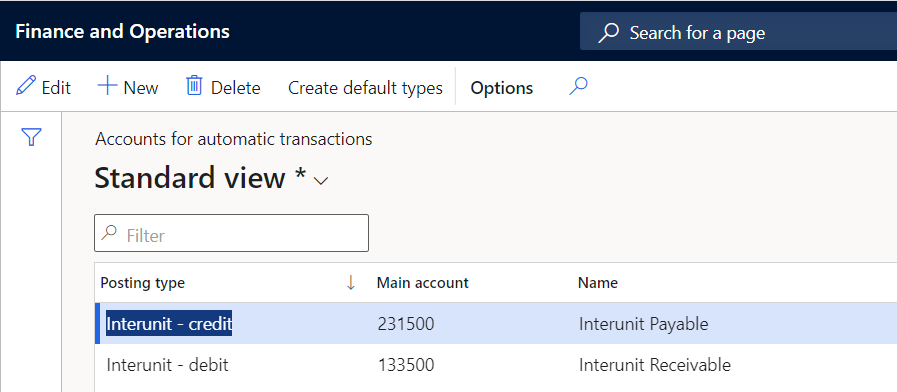 Not so bad after all, is it? 
Dynamics will add the necessary voucher lines and Financial statements can be generated by the specific dimension values giving the required information by fund.
For example, a Vendor invoice journal is created with expense to different funds:
The system, using interunit accounting, will add voucher lines so the funds balance:

Pre-requisite
But wait!  What we haven't discussed is the caution that must be exercised.  Simply enabling the balancing financial dimension functionality and configuring interunit accounting will not magically restate ledger balances.  To truly reap the benefits of balanced financial dimensions, one must restate ledger balances that are not tagged by or not tagged properly by the balancing dimension.  Careful consideration and thought must be given to how to go about completing this task and it must be done BEFORE the balancing by dimension is enabled.  Business requirements will dictate the methodology to be applied.