Dynamics 365: Your Forever ERP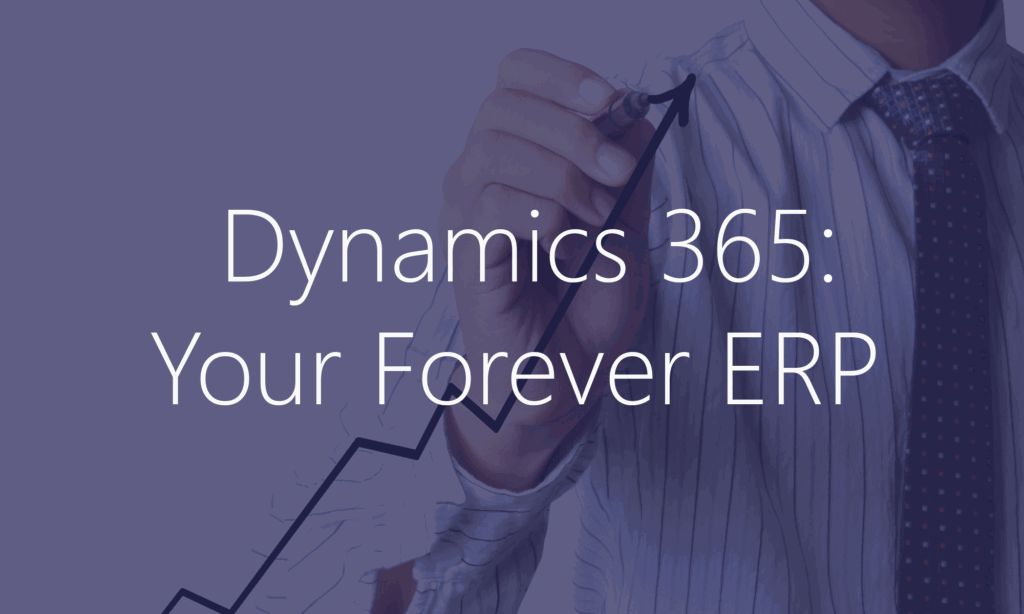 An "Evergreen ERP" – this new term from Microsoft is truly a differentiator in Dynamics 365. The goal of this approach is having one version of Dynamics 365 for all customers. In an age where heavy investments in R&D make software updates a frequent requirement, minimizing the effort needed to keep your system up to date is crucial.
Dynamics 365 eliminates the heavy legwork needed to keep your ERP at the edge of technological pioneering. Through the new extensions model, Microsoft made it easy for customers to update/upgrade their system while still having the ability to personalize business applications. When a new version is released and set for deployment, updates can simply be pushed out digitally by the vendor. Intensive testing is still mandatory in all upgrades, however, this eliminates the prior need for additional large financial investments and neutralizes the time and effort needed by your team.
Legacy Systems: A Term of The Past
Did you know that nearly half of all companies utilizing an ERP are relying on solutions that are out-of-date? The average age of an ERP in the US is nearly 5 years. 5 YEARS! Think about all of the advancements in technology in the last 5 years. The negative impact this can have on an organization directly affects productivity and ultimately profitability.
If you're wondering whether your company's ERP solution has fallen behind the competitive curve, here's your answer: More than likely, yes. ERPs frequently require updates for new features, best practice information, or security purposes. Cloud-based solutions, like Dynamics 365, provide a simple solution to this foundational need.
With Microsoft's heavy investment in Dynamics 365, improvements are released at a rapid pace. When new improvements and functionality are added to Dynamics 365, customers are able to stay current in a seamless manner. Staying up to date on the latest enhancements allows your organization to gain a digital edge when looking to innovate and grow your business.
According to Microsoft, "As of today, over 94 percent of Dynamics 365 Customer Engagement instances and over 85 percent of Finance and Operations instances are running on the latest version". The next release is scheduled for April 2019.
Updates Made Easy – and Budget Friendly!
The new extensions methodology by Microsoft not only keeps Dynamics 365 fresh with the latest technology and features, it also minimizes the money and time needed for upgrades/updates.
In the past, you would have to work countless hours (either in house or with a partner) to resolve hundreds or even thousands of code conflicts. With the power of the Azure cloud and new extensions model, this number becomes negligible.
To offer a real life example, we recent had a customer upgrade from Dynamics 365 Version 7.3 to Version 8.1. In the past, this would be a significant project that would have cost over $100k and taken months of work to complete. But, due to extensions, the entirety of technical work in this upgrade took less than 1 week. To be blunt, the only reason technical tasks were involved is because Microsoft has obsoleted a few objects.