Dynamics 365 for Finance and Operations – Uh Oh! Posted the Vendor invoice to the wrong Purchase Order! Now what?
So you posted a vendor invoice to the incorrect Purchase order in Microsoft Dynamics 365 for Finance and Operations. Now what?
Reversing posted vendor invoices involve posting to a sub-ledger which means reversal is not a simple push of a button. In fact, when attempting to reverse the transaction using the Reverse transaction button, an error pops up saying "The ledger transaction….cannot be reversed" with no information as to why.

The good thing to note is that if the error is caught before vendor payment is issued, the error can be corrected without impacting any vendor payments.
Take a deep breath, it can be corrected
First, maintain the Purchase order the invoice was entered against in error to add a credit line and a debit line, in the amount of the invoice processed in error.

Depending on Change management configuration and Purchasing policies, the Purchase order change may require approval. An explanation using the workflow comments is highly recommended as an audit trail.
It is also a good idea to use document handling to attach a note explaining the actions being taken.
The Purchase order will have to be reconfirmed.
Next, enter a credit vendor invoice against the Purchase order.
Assign the credit invoice an invoice number the same as the invoice number entered in error suffixed with a CR.
The invoice entered in error and the credit invoice will net to $0. This can be confirmed by reviewing the Purchase order invoice journals.

The Purchase order is now at full value.
Now for the tricky part
Navigate to Accounts Payable > Invoices > Open vendor invoices. Be sure to check the Include credit notes checkbox.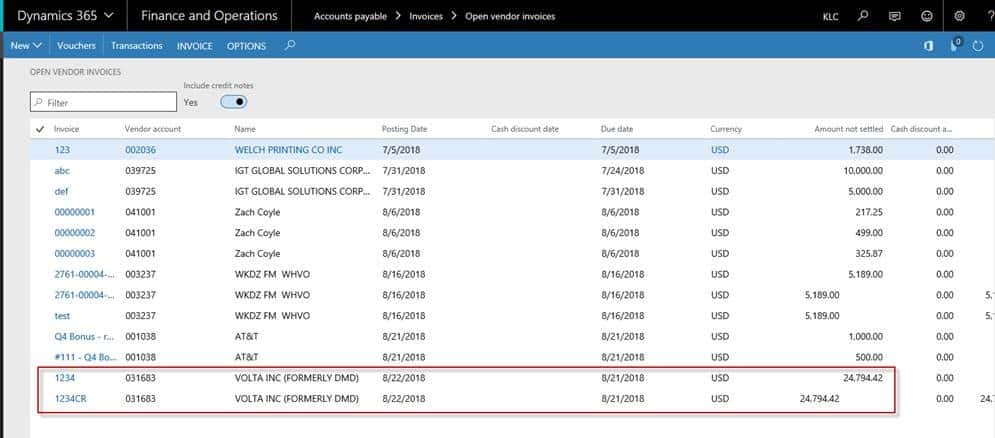 Select the invoice entered in error, and navigate to Invoice > Settle transactions.

Mark both the invoice and the credit using the checkmark in the Mark checkbox.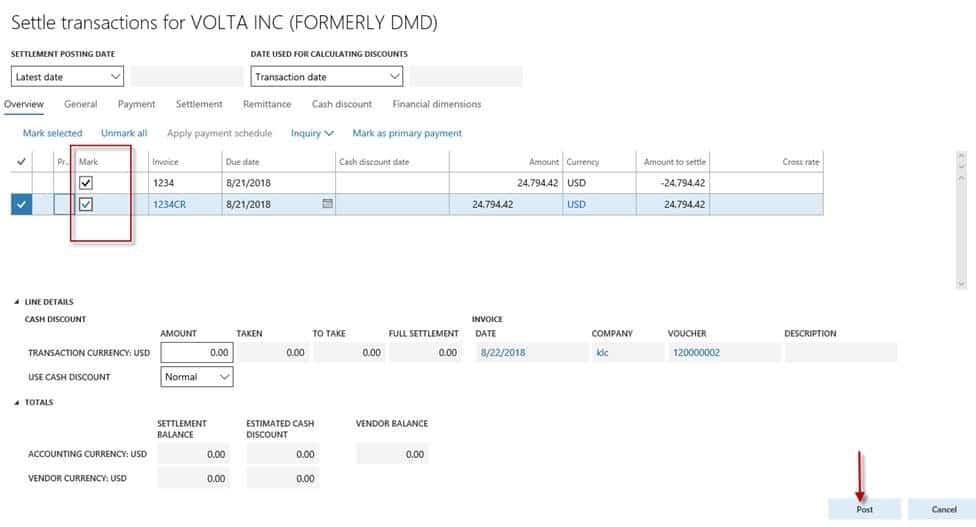 Click Post.
Refresh the Open vendor invoice grid, and the invoice and credit are no longer listed as open. They have been settled, or offset, against one another.
Now the original invoice can be entered against the correct Purchase order.
---
Thanks for reading! You may also be interested in…