Dynamics 365 for Finance and Operations, Enterprise Edition: On-Premises System Requirements Published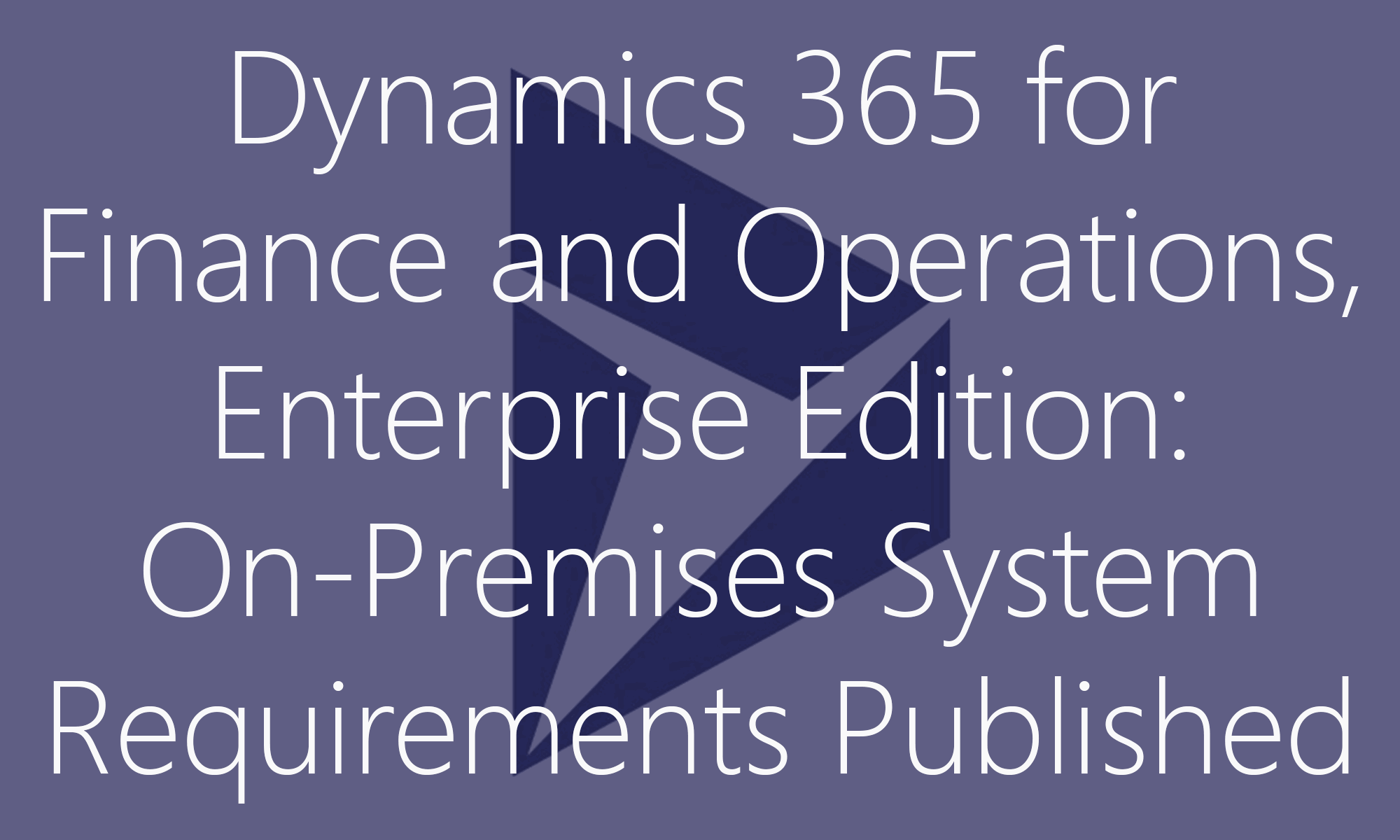 Ignoring the length of the new(ish) name for a minute, we now have the first published set of system requirements for Dynamics 365 On-Premises. As the target availability date of July 1 approaches, Microsoft is putting together the pieces for local deployments. In short (unlike the name), this document provides the initial networking, hardware and storage configurations for the Local Business Data deployment of Dynamics 365.
Dynamics LCS remains the crucial component of every deployment and the portal will, of course, stay in the cloud. LCS monitoring tools will assist in building the stats to address the always tough server sizing challenges.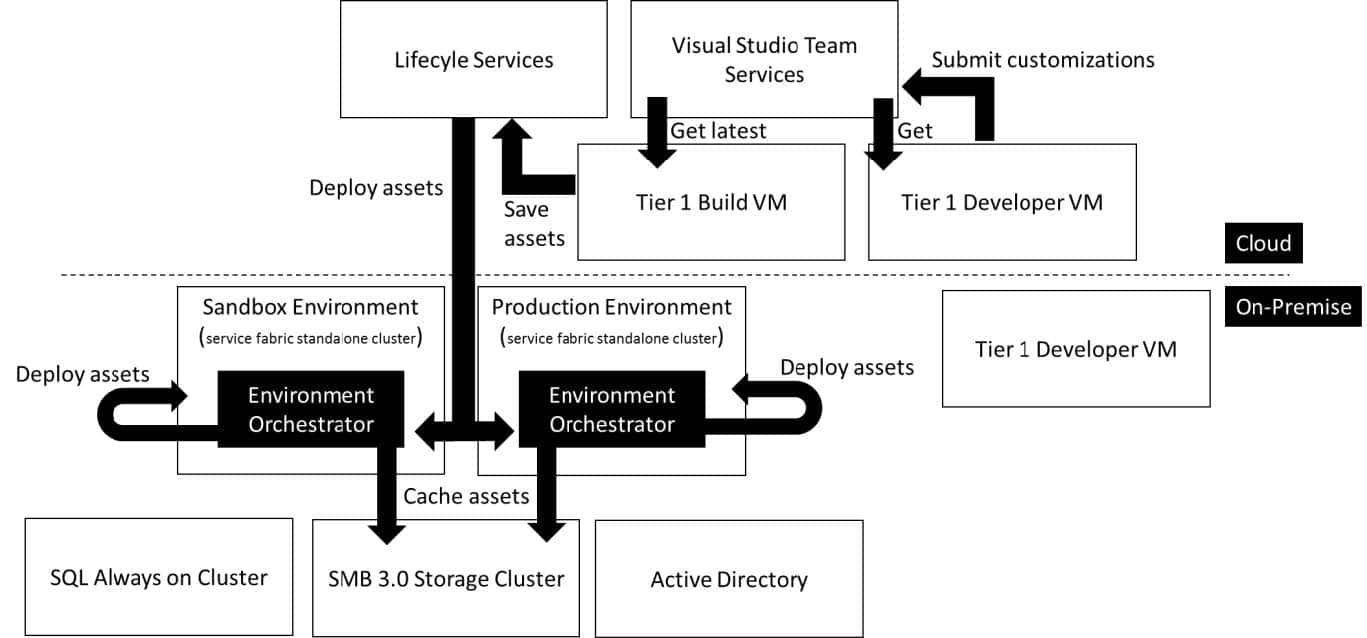 Check out Dynamics 365 for Finance and Operations, Enterprise edition (on-premises) system requirements for the full document!
Back to that name, in case you haven't seen it before…
Dynamics AX > Dynamics 365 for Operations > Dynamics 365 for Finance and Operations, Enterprise Edition (which is now available as a part of the Dynamics 365 Unified Operations Plan along with Dynamics 365 for Talent, Dynamics 365 for Retail, and Microsoft PowerApps.) While the official naming convention does more accurately convey what is included in the product formerly known as AX, it's quite a mouthful. Now accepting ideas for social media hashtags.
Microsoft has now also confirmed that the terms of "on premises" and "local business data" will be interchangeable and represent the same concept.
We are expecting a lot of Dynamics 365 on-premises news to hit the wire in the near future – so, stay tuned!