Dynamics 365 – Field Service Returns Made Simple
Field Service Returns start as a Return merchandise authorization (or RMA for short) and are very similar to Purchase order returns in Dynamics 365 for Finance and Operations. 
Define the products to be returned.
Document receipt of the product that was returned. 
Close out and bill the product return.
There are three (3) options for processing returns in Field Service, again all starting with the RMA. 

Return merchandise authorization
The RMA is the container for the return.  In the RMA, is the product to be returned, how much of it is to be returned, a price list for the returned product, the work order and what type of return it is, of the three (3) options mentioned above.
To create an RMA, navigate to Field Service > Inventory and Purchasing > RMA's

Click New. 
The RMA number is required, if not populated by the system automatically.  The Service Account, or the account for whom the work will be done, is also required.
Also required is a Price List and tax information.
If a Work order is selected as reference, the Service account will populate from the work order.  A work order is not required.
Click Save.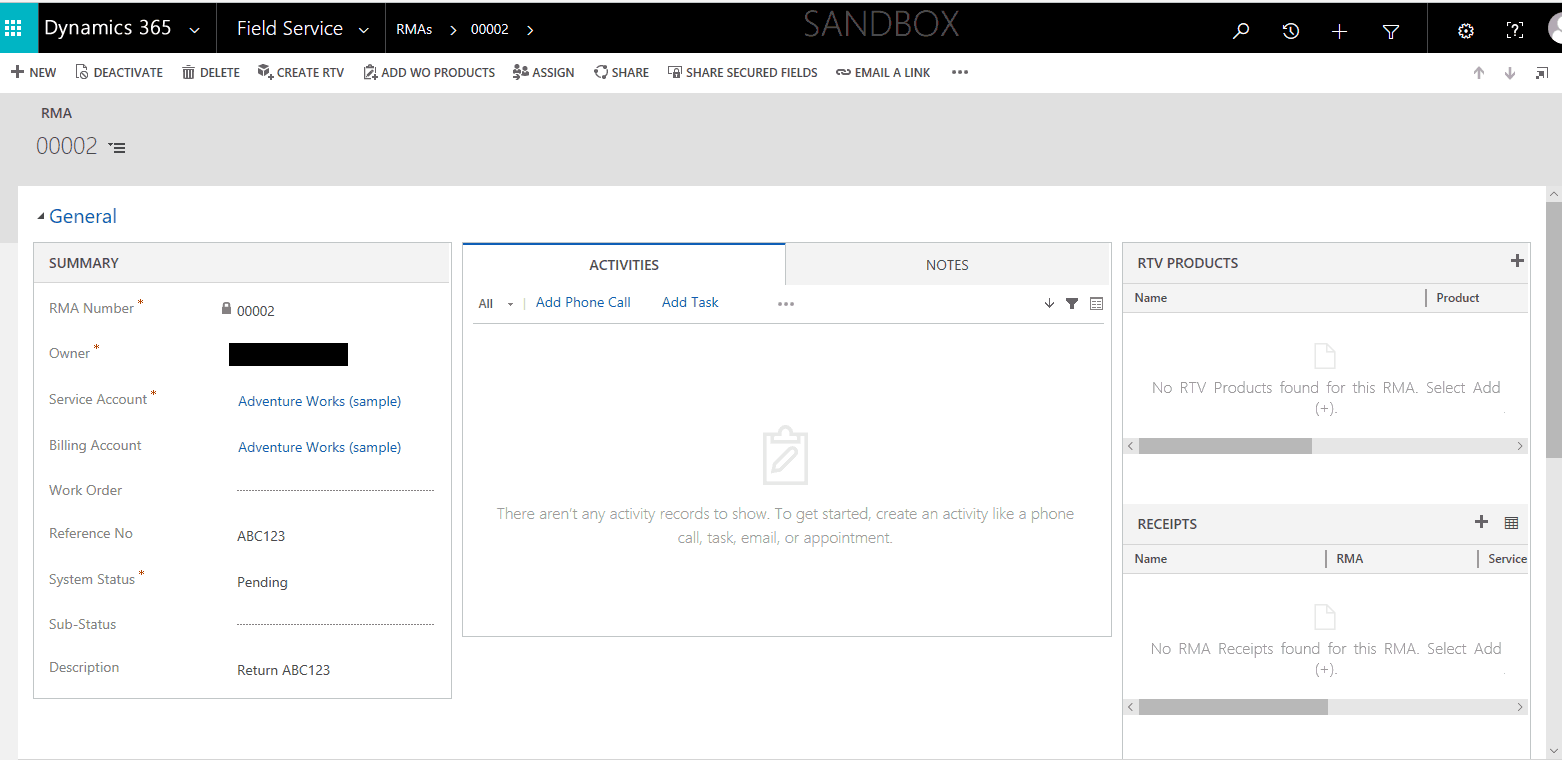 Products can be added manually or from the referenced work order.  To enter products manually, click the +.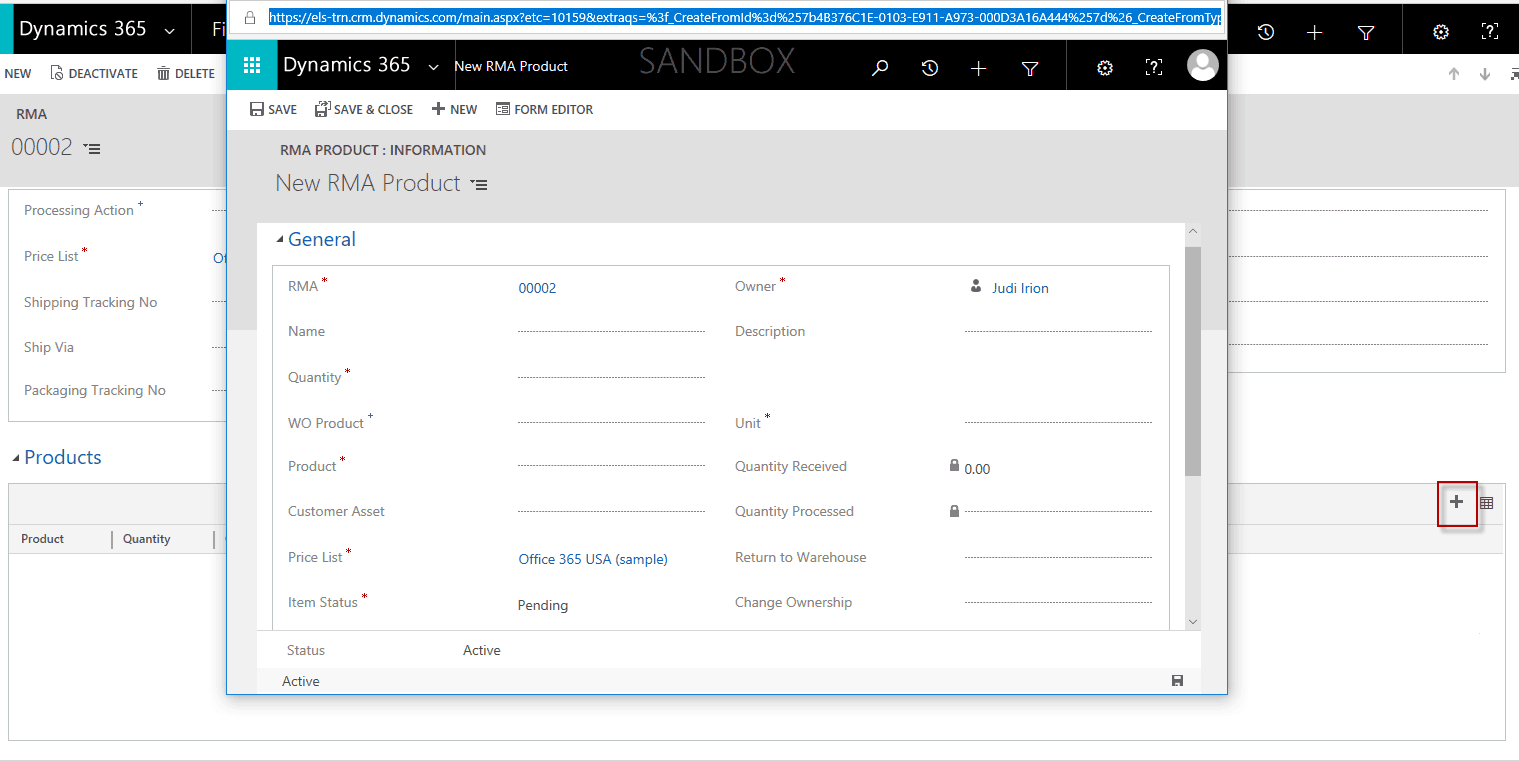 To add Work order products, click the Add WO Products option.
For each returned product, indicate the type of return, and the destination of the return.
Return to warehouse
Return to Vendor (RTV)
Change of Equipment ownership
For a Return to Warehouse, the Return to Warehouse dropdown will display the avaiable warehouses.
For a Change of Ownership, the Change of Ownership dropdown will display a list of service accounts.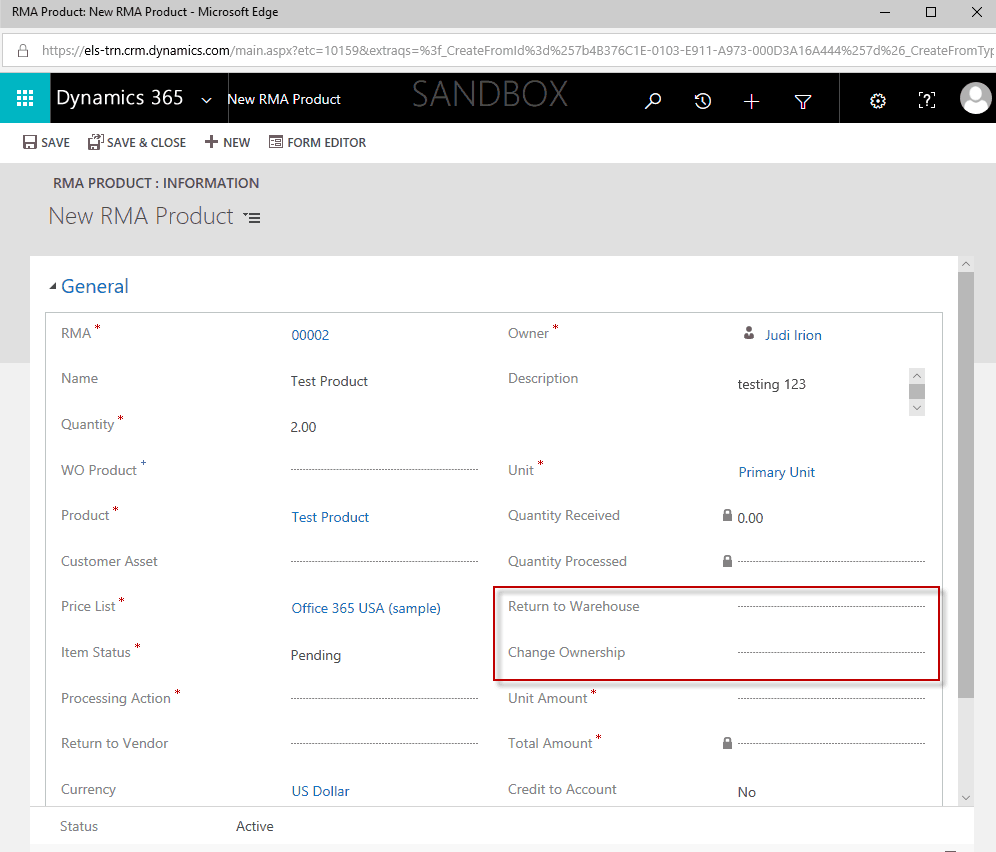 RMA Processing
The RMA may require approval if the return policy dictates.  That approval includes a review of the returned products, the reason for the return, as well as deciding if the product can be returned and if a credit is due.
Once the RMA is approved, products can be updated to received by clicking the + in the Receipts area (Add RMA receipt record).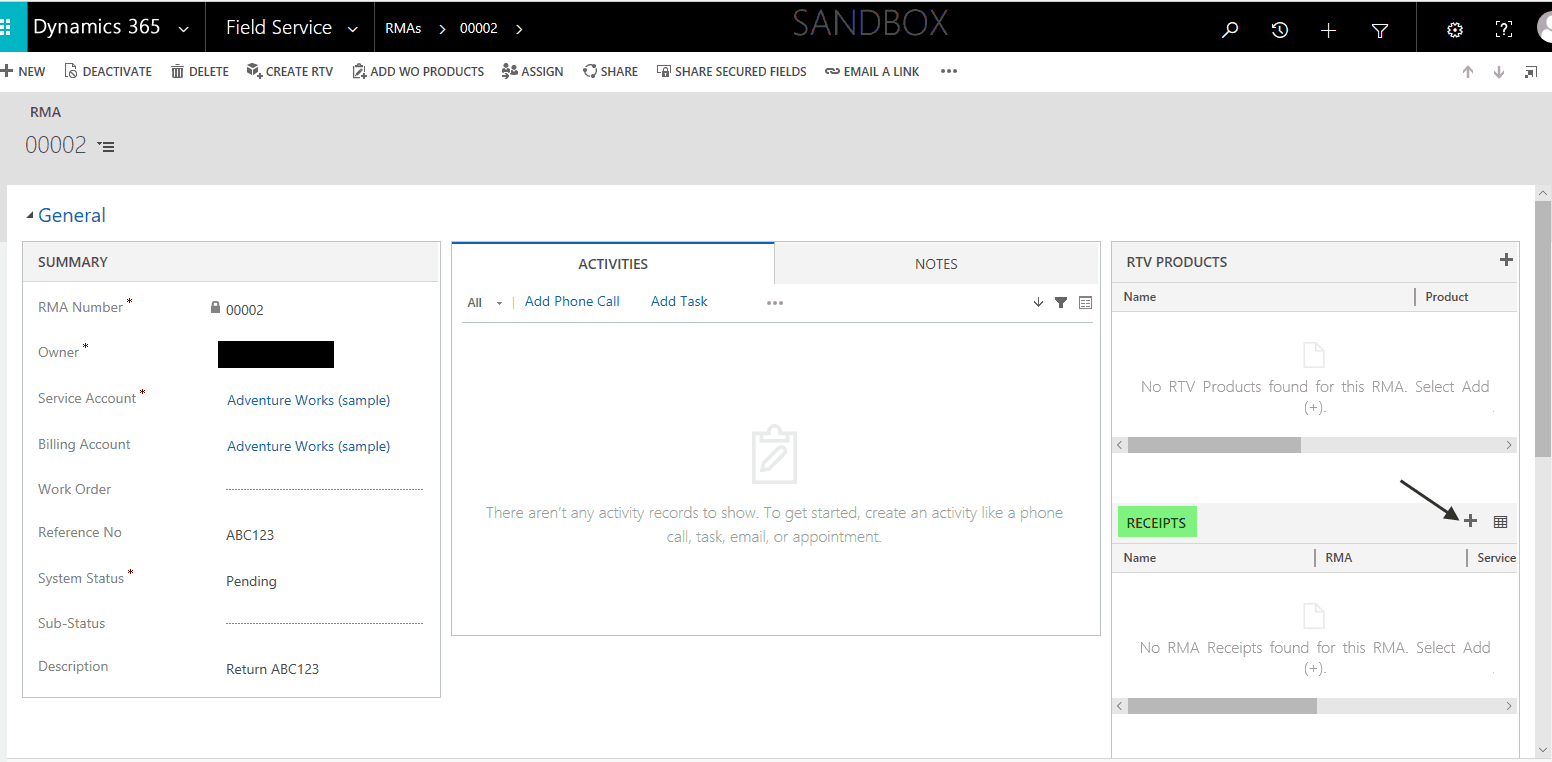 If the return is going back to the Vendor, create an RTV Product record once the product has been received by the vendor.  To do this, click the Create RTV option.
Thanks for reading! You may also be interested in…